Home
Welcome to our website, we hope you find it useful and informative. Please take the time to have a good look around all the different pages by clicking on the various tabs along the top and down the left hand side. If you have any feedback, please complete the contact form on the contact us page.
To see the Head Teacher's welcome please click on this link.
School Updates App
Download our new free school updates app from iTunes or Google Play and get the latest school news delivered instantly to your smart phone or tablet.
Enter the school postcode of : NG17 4FL
Recent Events
Red Nose Day 2015
We had a great day raising £163.14 for Comic Relief which will be sent, on behalf of the school. A big thank you to all parents/carers for your support. The children look great with their funny faces and hair! The children (and the staff!!) had a fantastic, fun day.
World Book Day
The whole school had a fantastic time celebrating 'World Book Day'. Here are some examples of what we did:
Breakfast Club made 'Cat in the Hat' push up toys.
FS1 read the 'Gruffalo' story and made Gruffalo masks.
KS1 brought in their favourite book to read, then wrote a review about it and painted their favourite scene from the book.
KS2 all attended a reading assembly where some pupils shared why they had brought in their book and what made it their favourite. Each class did a costume catwalk and voted for the best costumes in their class (see pictures below).
Year 3 and 6 also designed book tokens for the 'World Book Day' book token competition to design next year's tokens.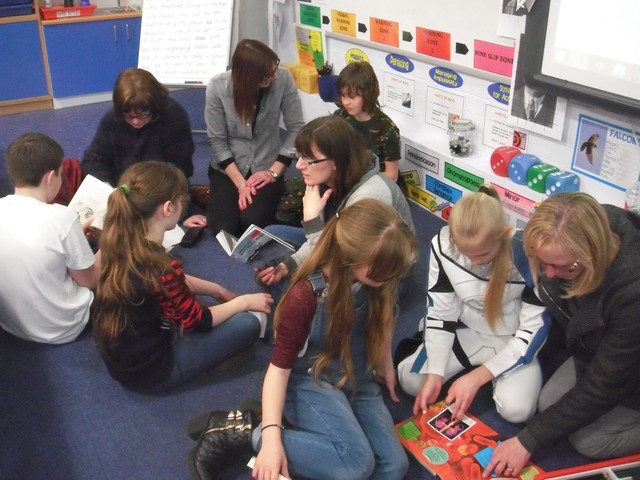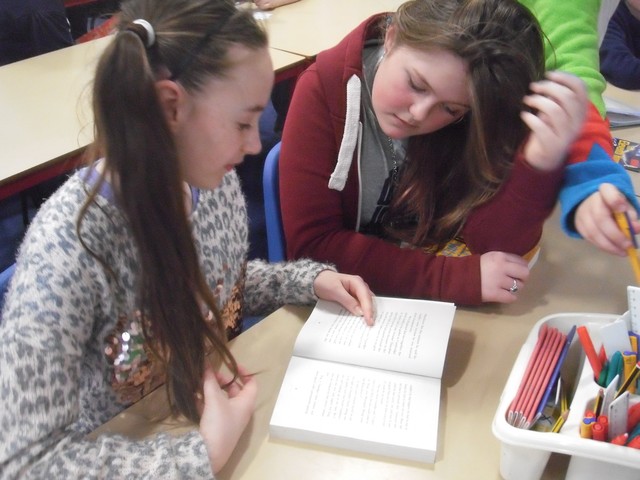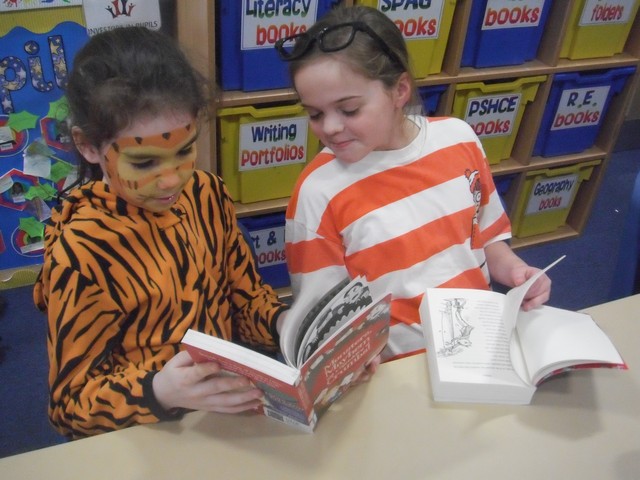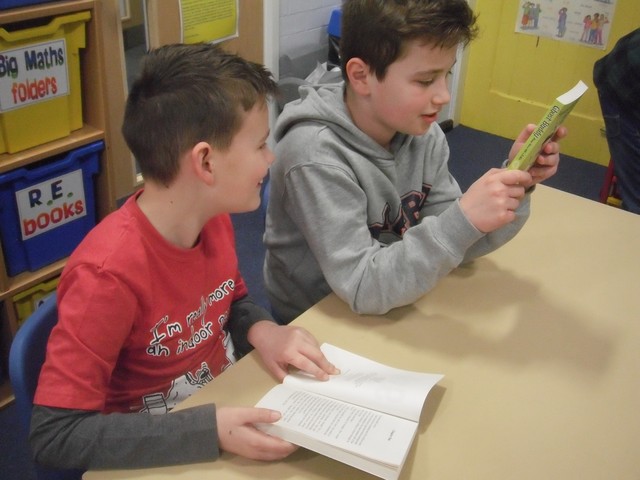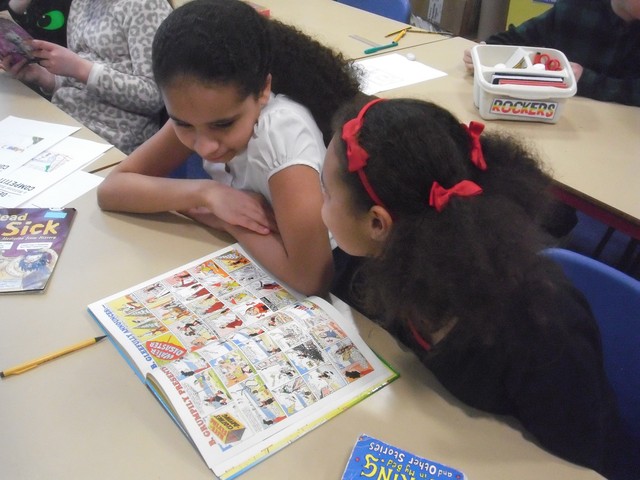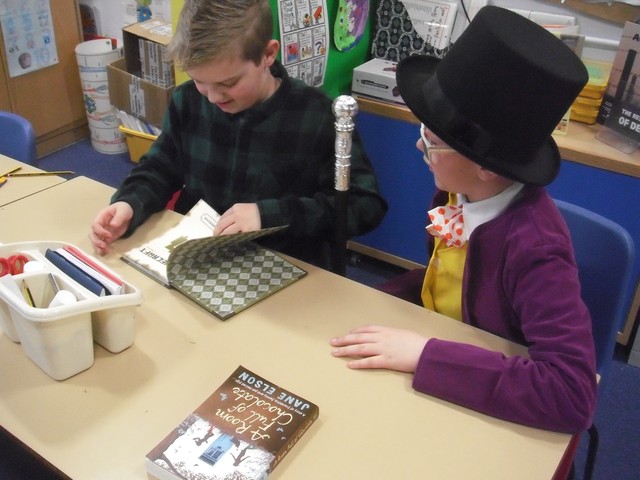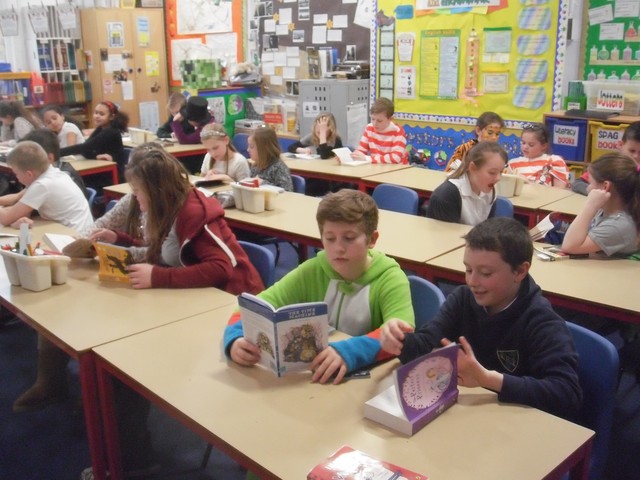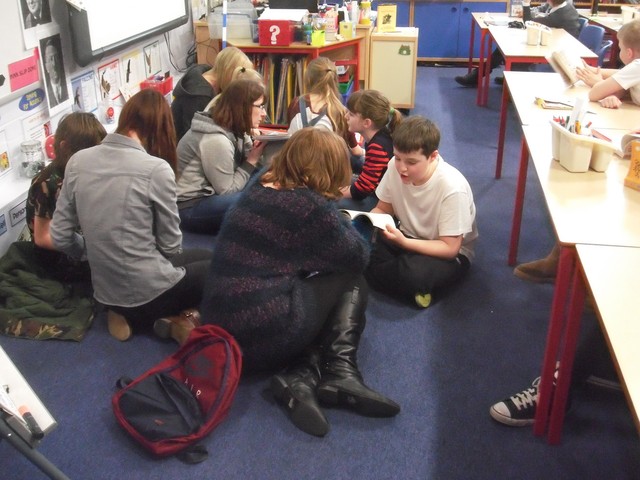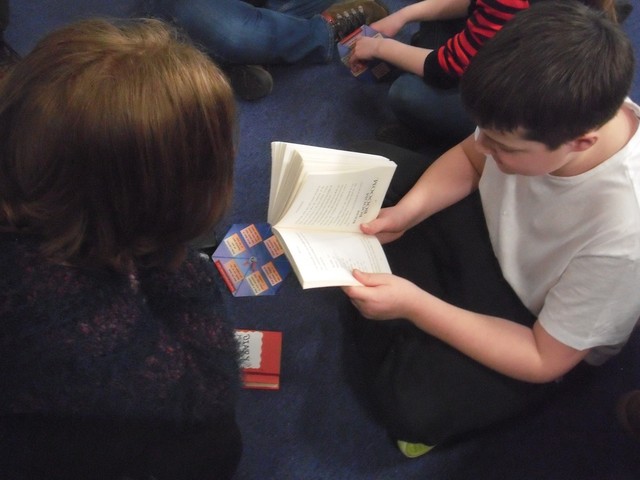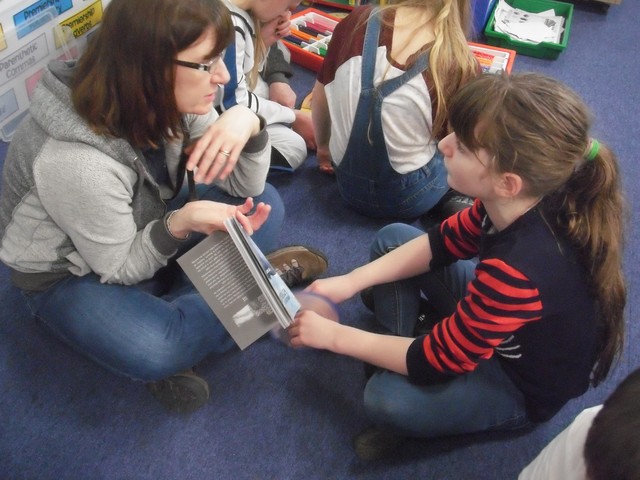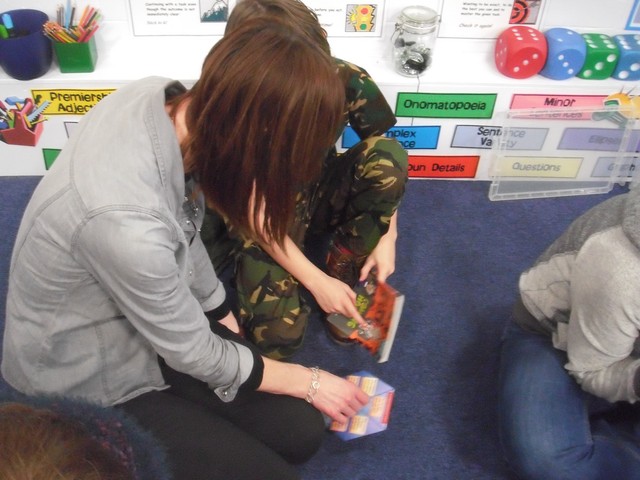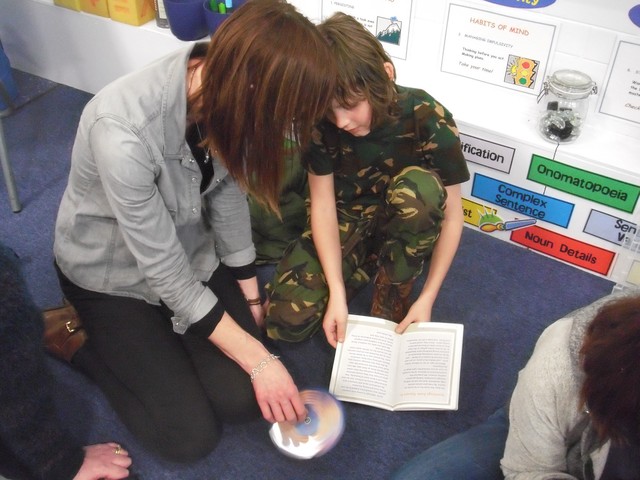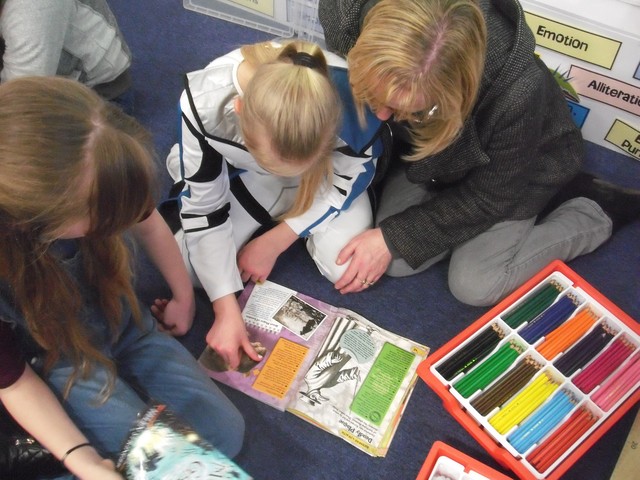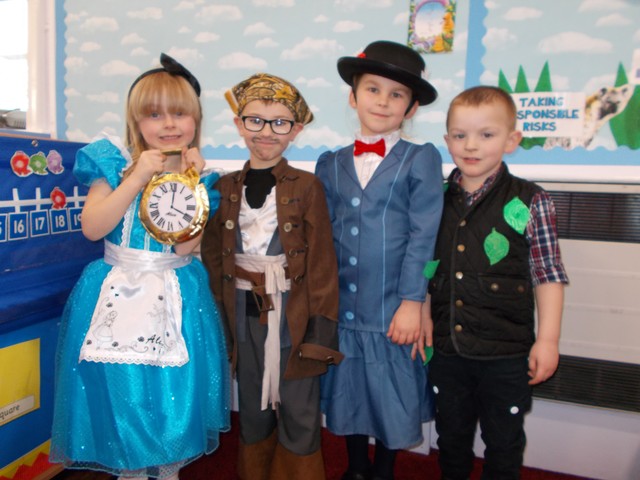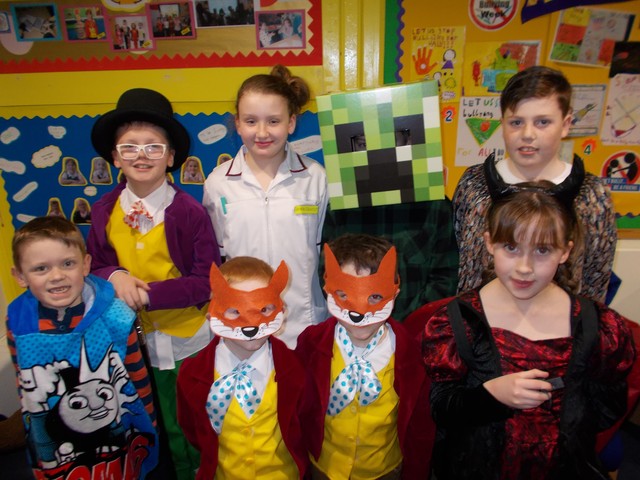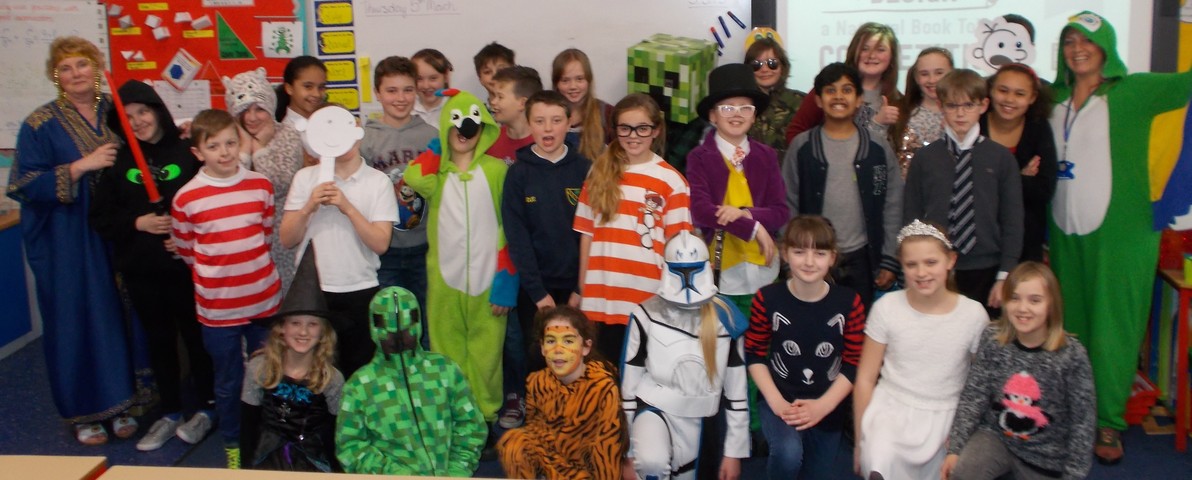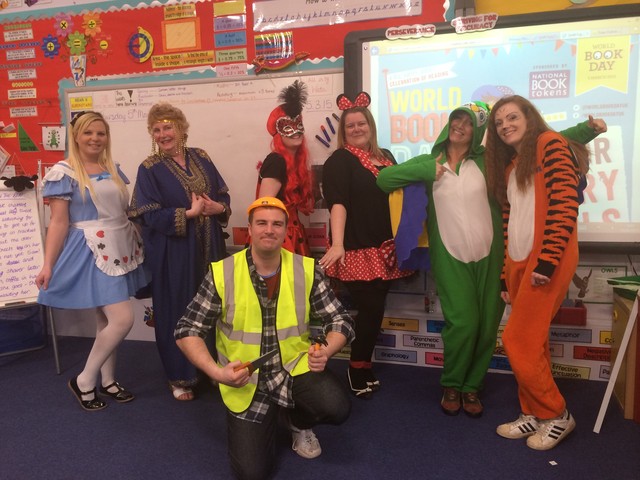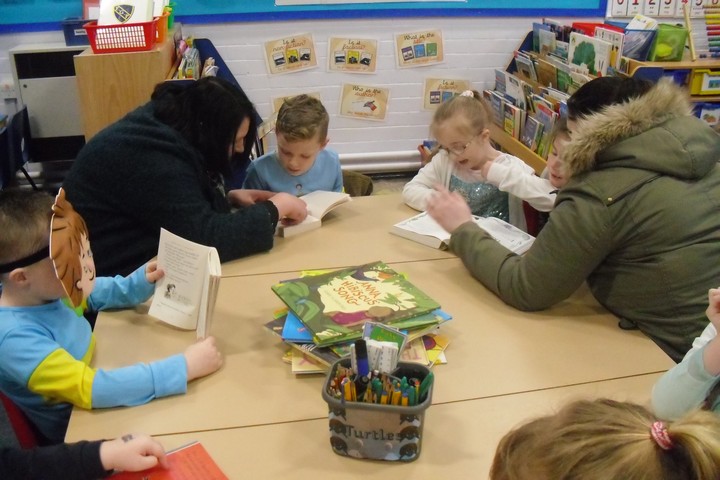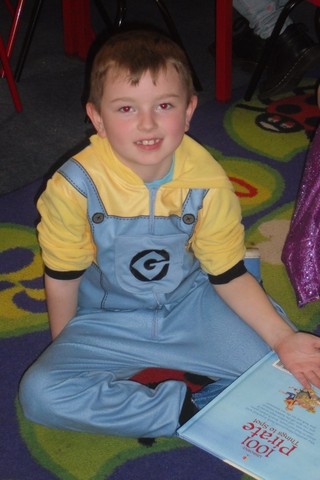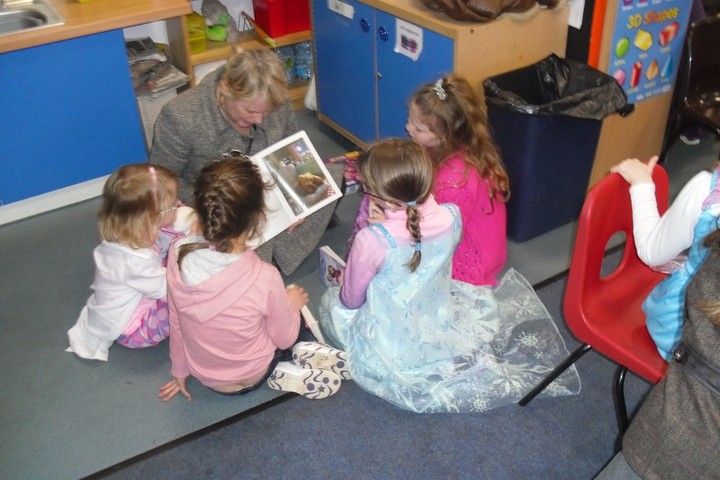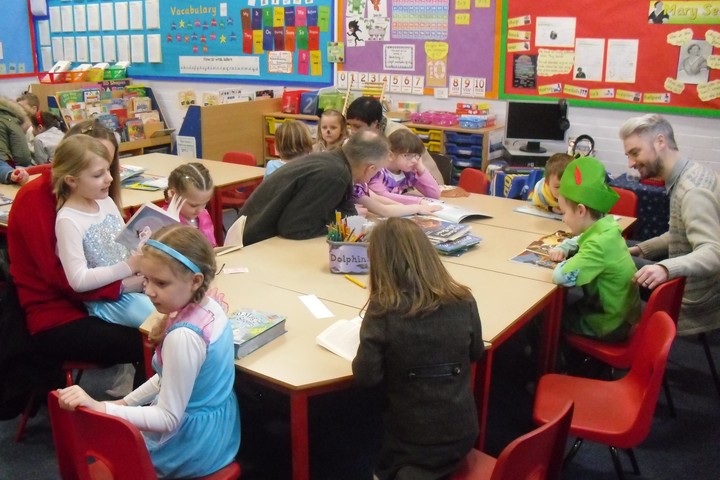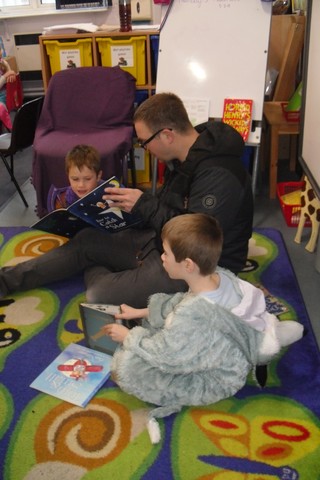 Chinese New Year - Dance Workshop
For our Chinese New Year Celebration day all of the children across the school have taken part in a fantastic Chinese New Year workshop where they have learnt dragon dances and special traditions in the Chinese New Year Festivities. Thank you for your support with our lucky red dress up day!
Below are some pictures of Year 6 celebrating Chinese New Year!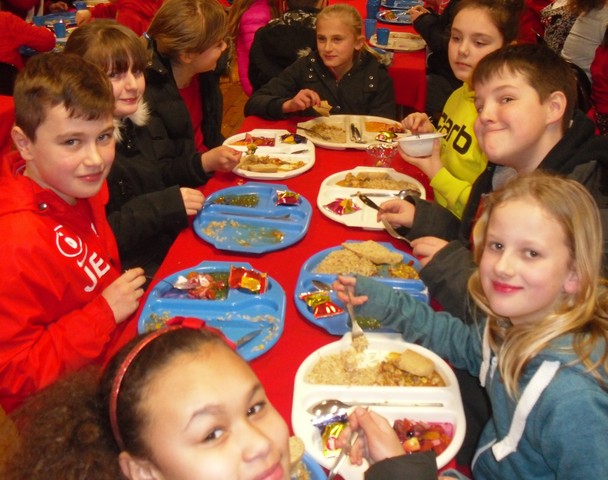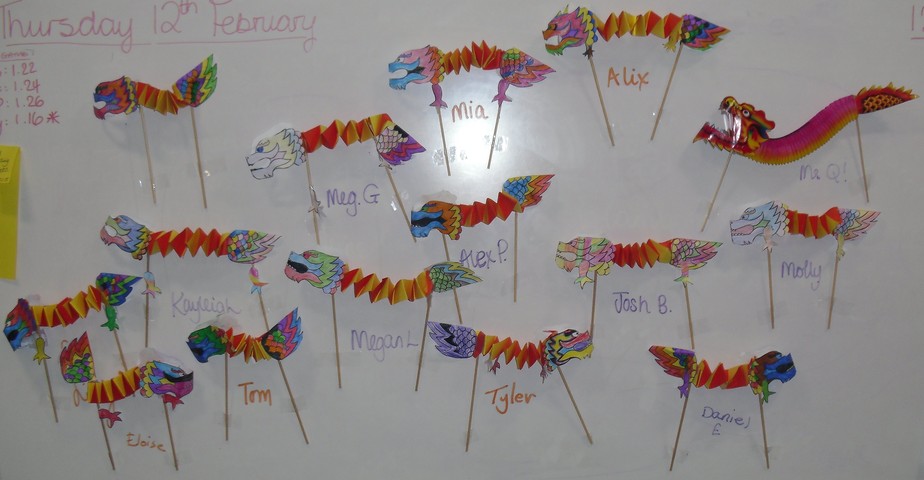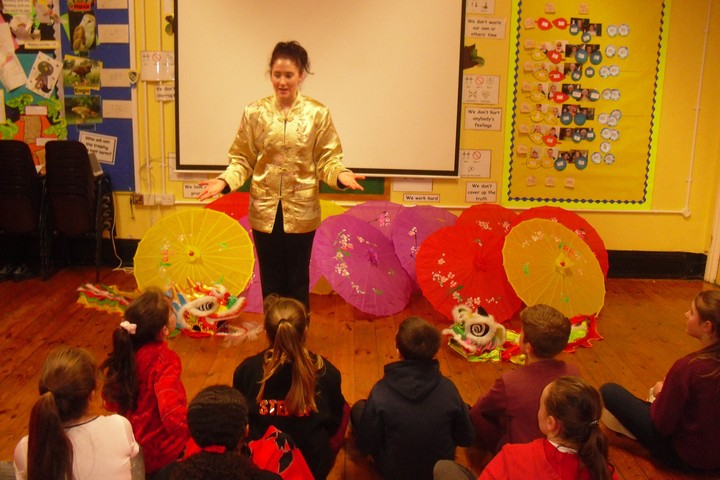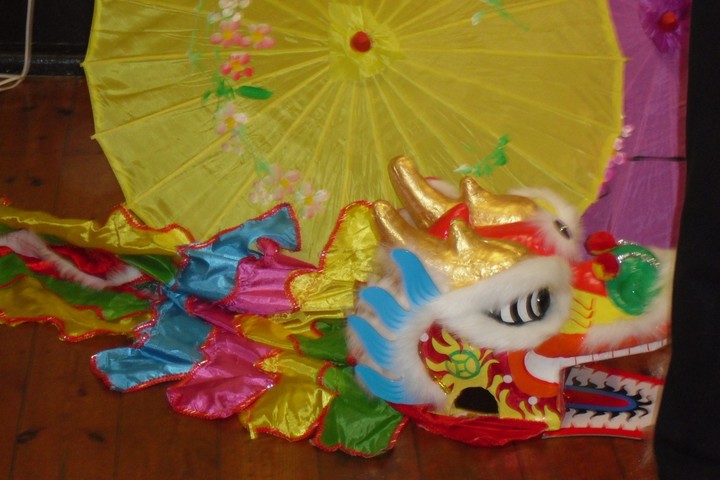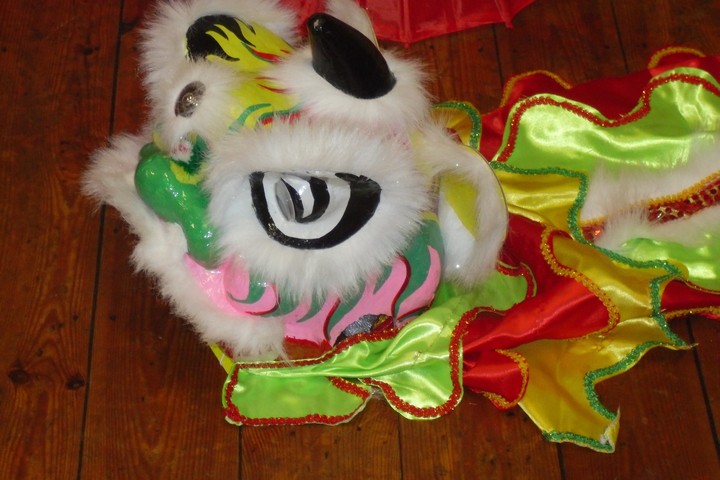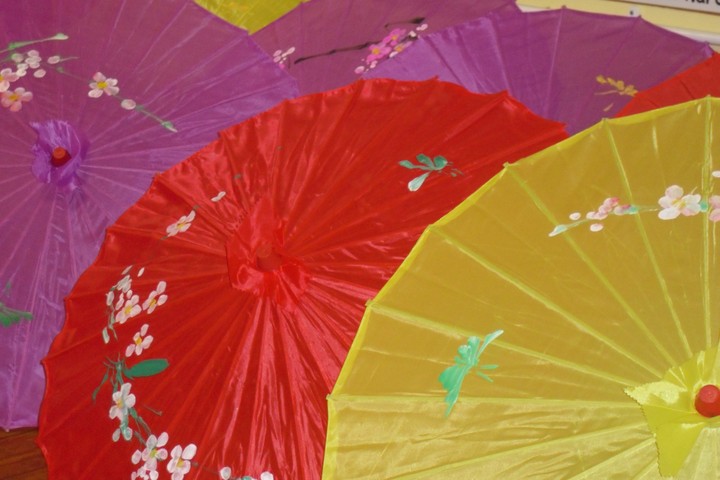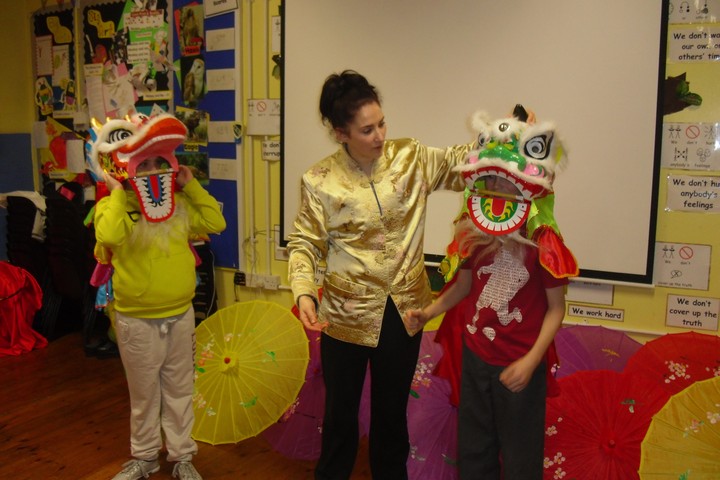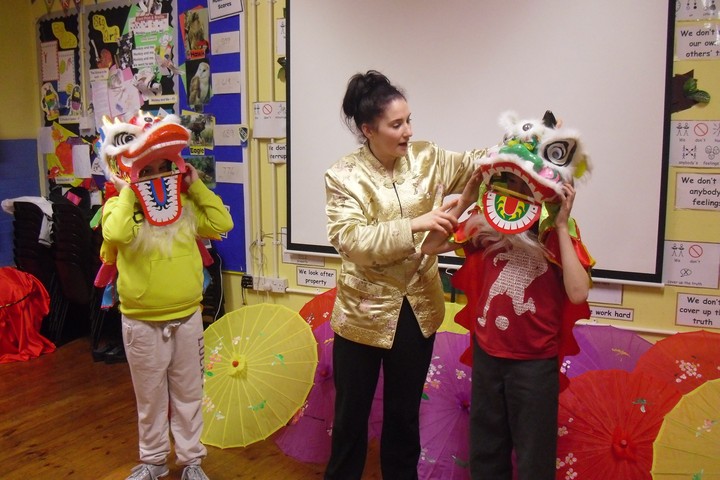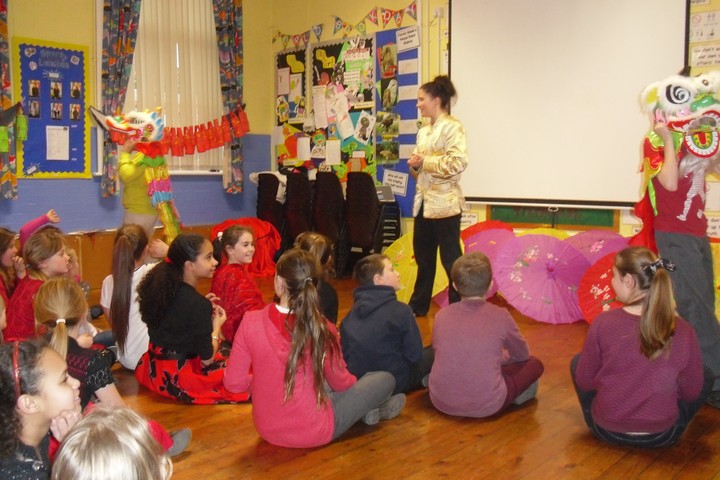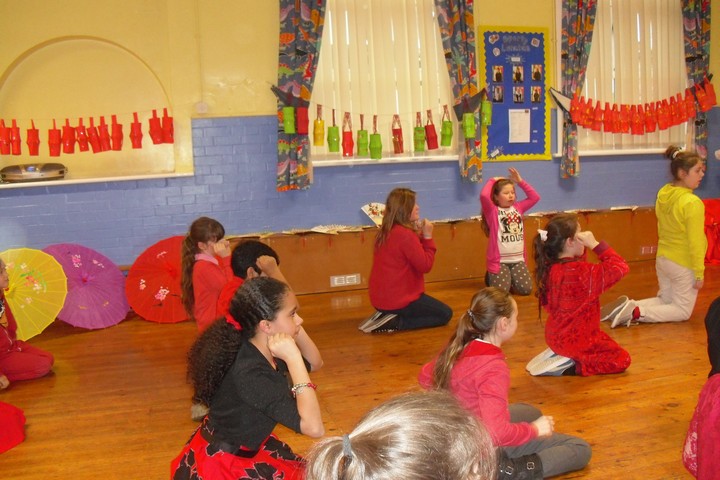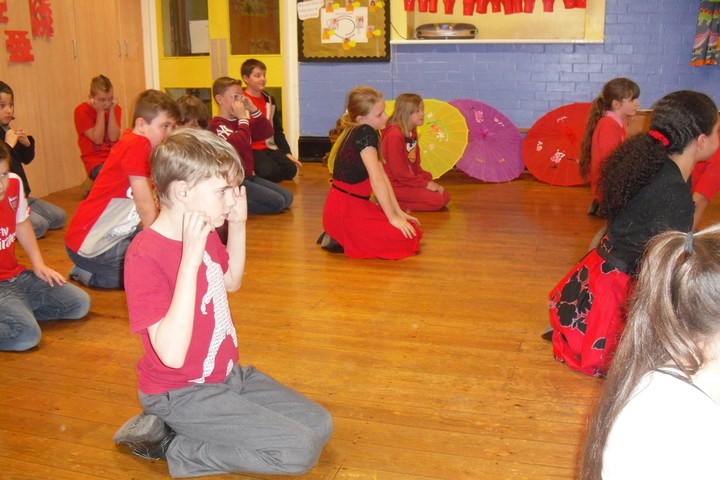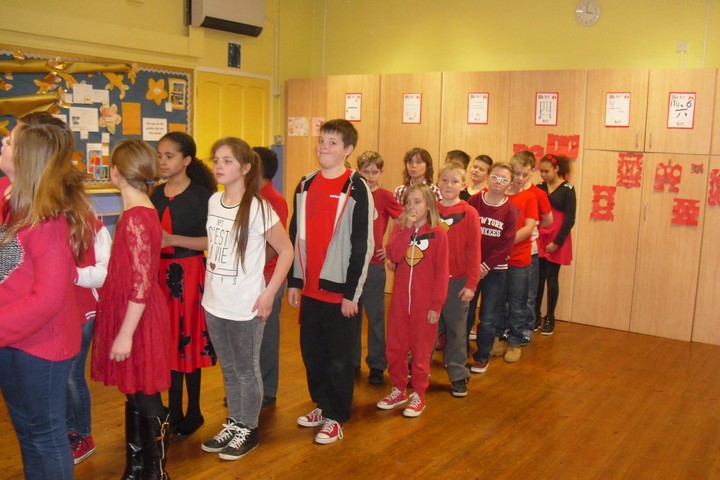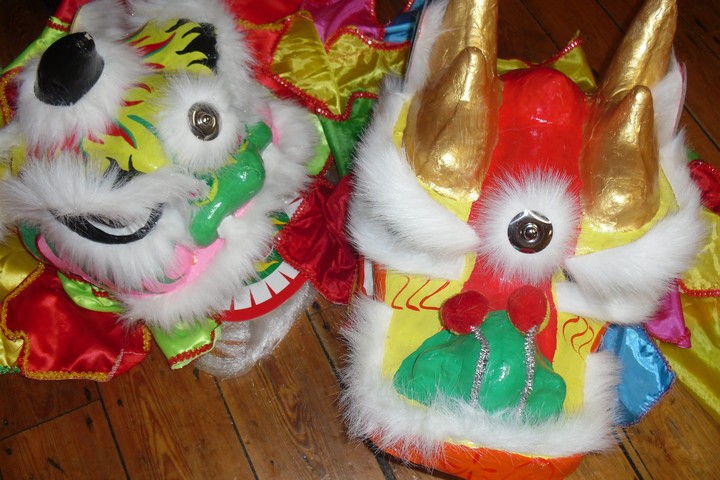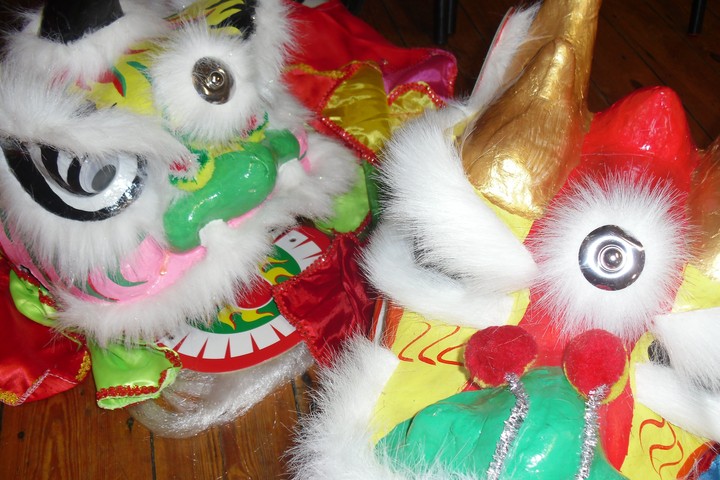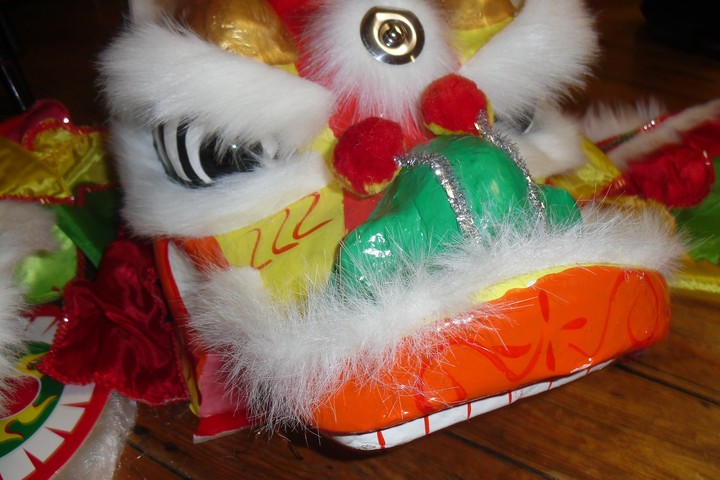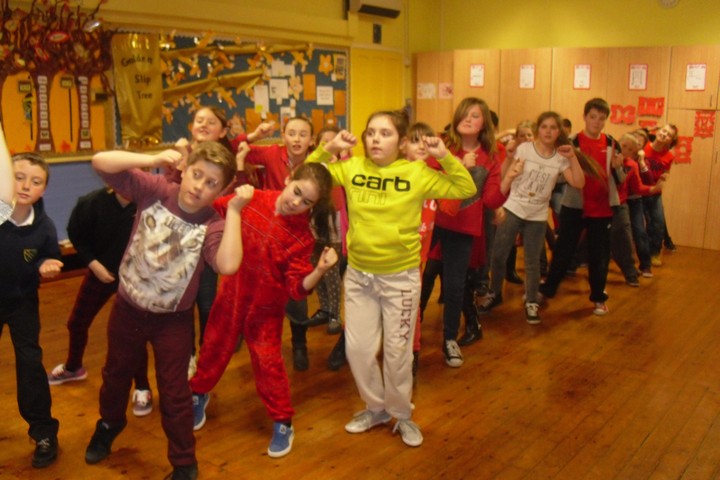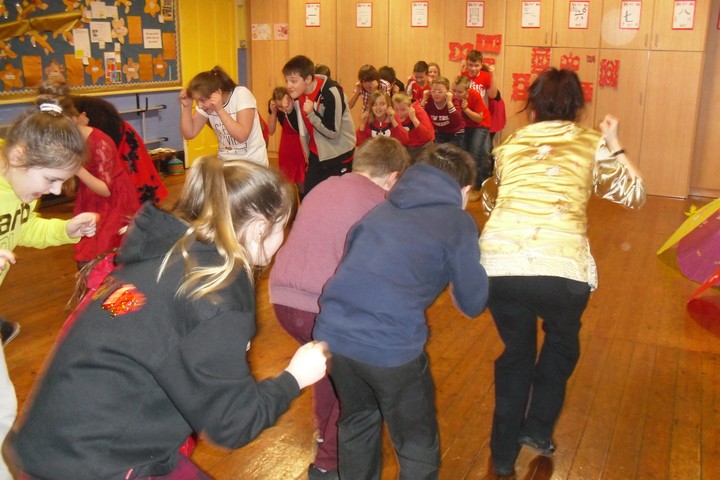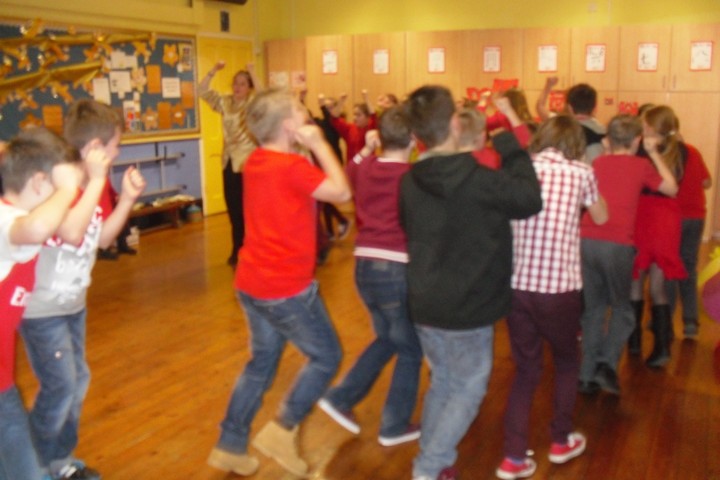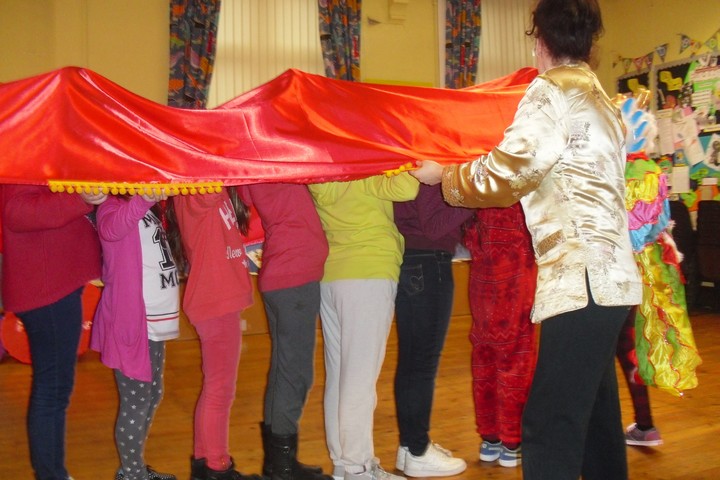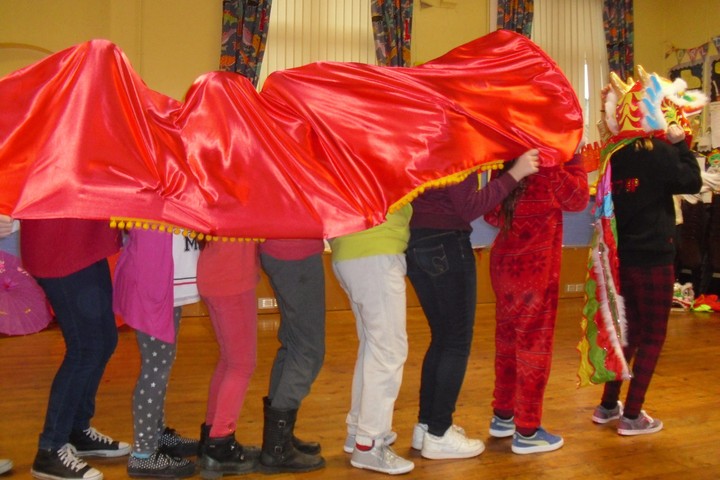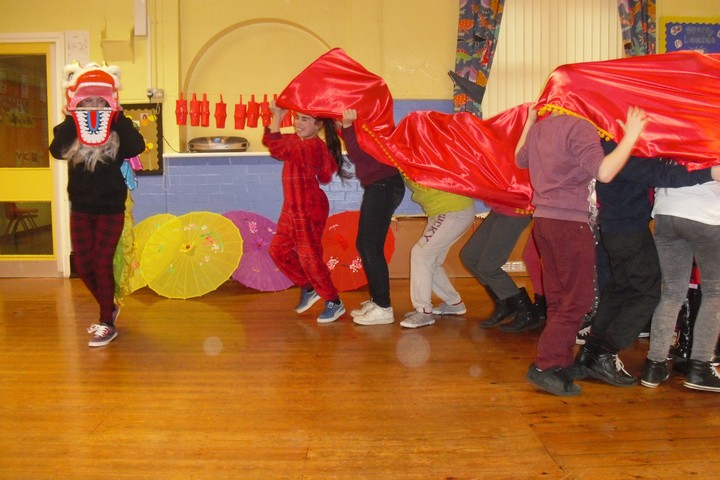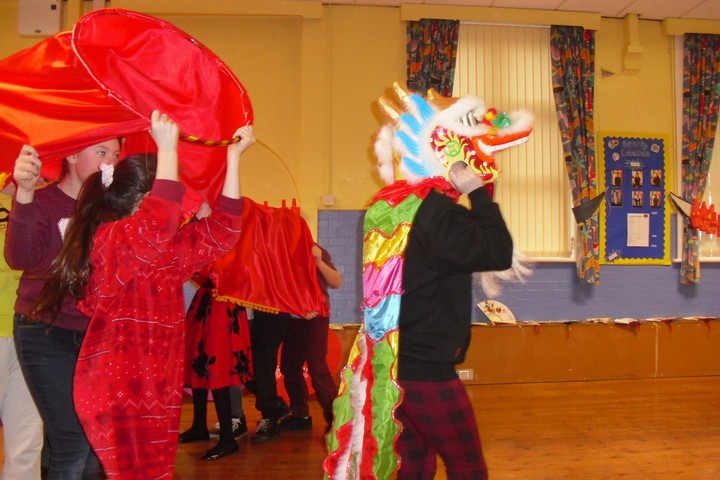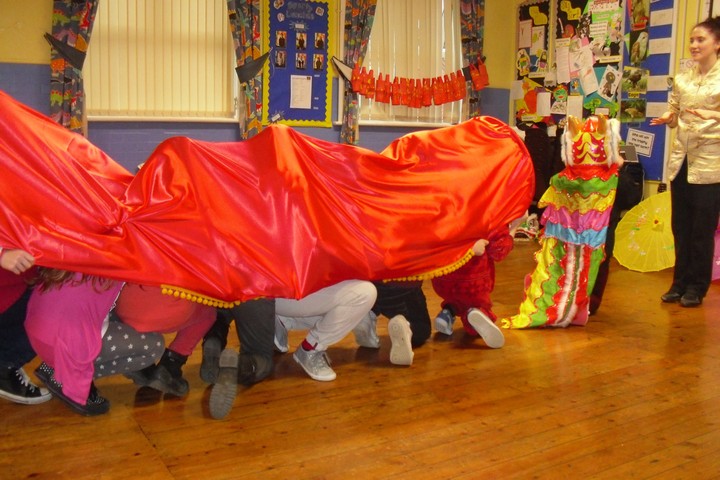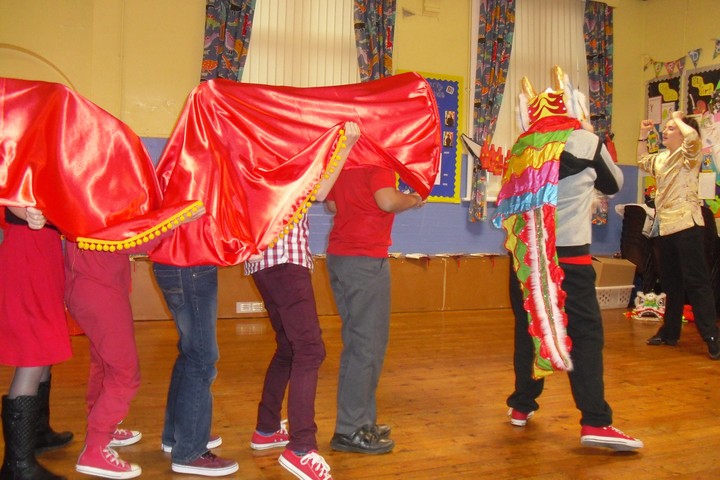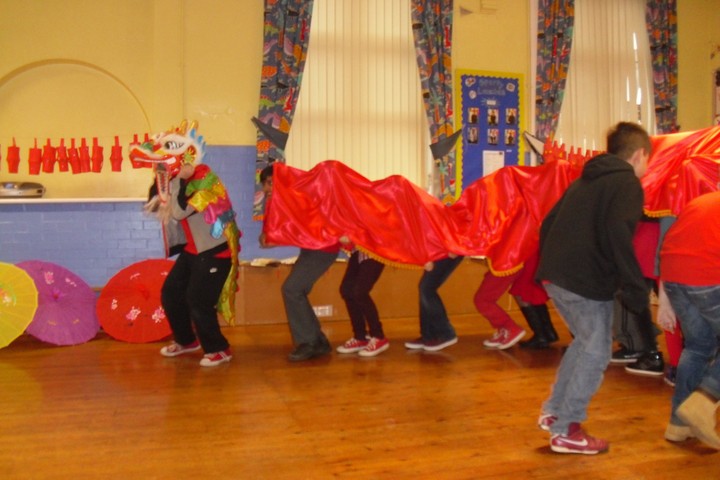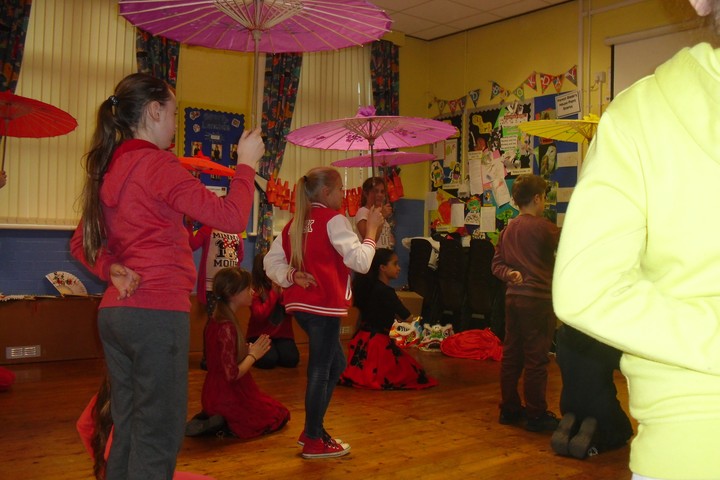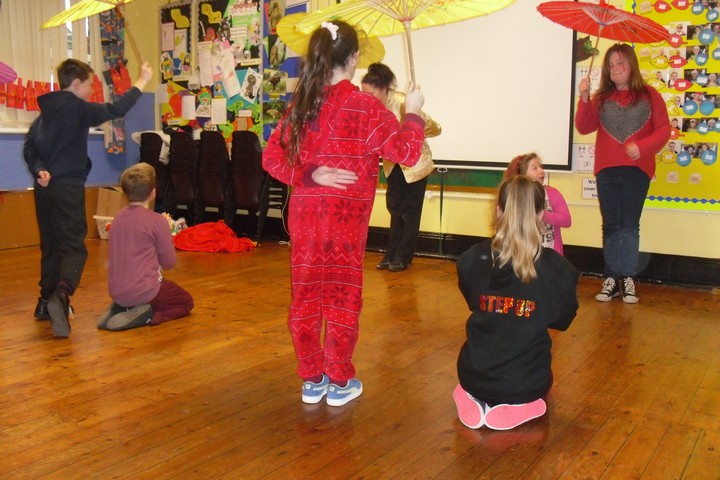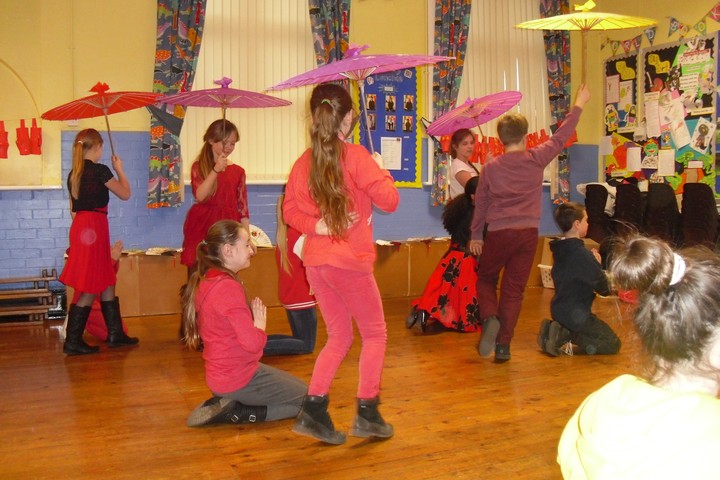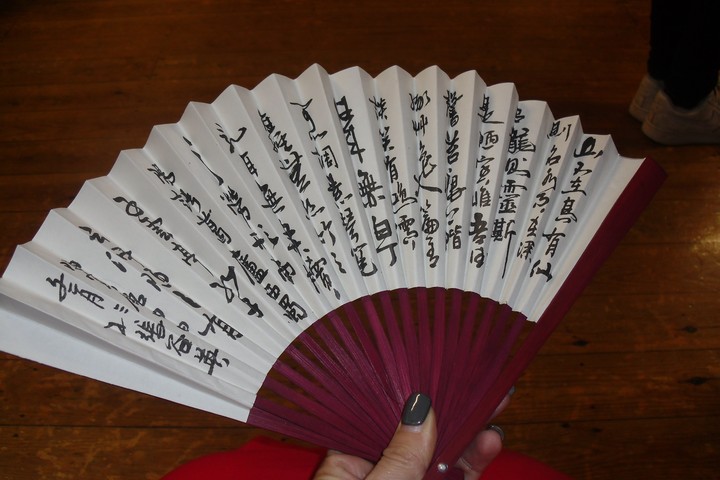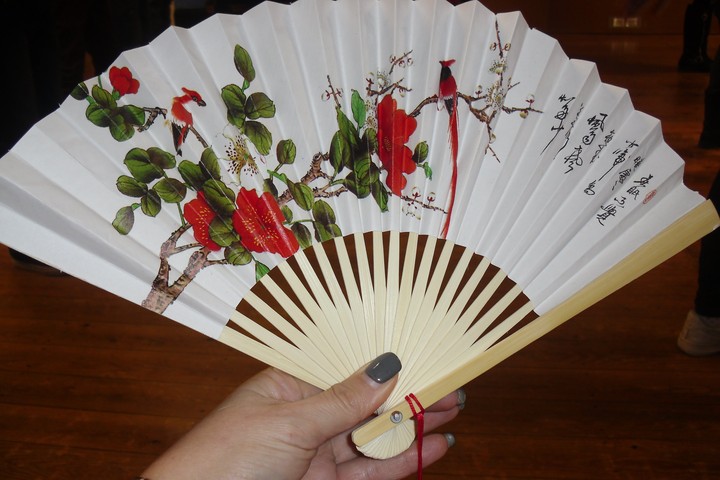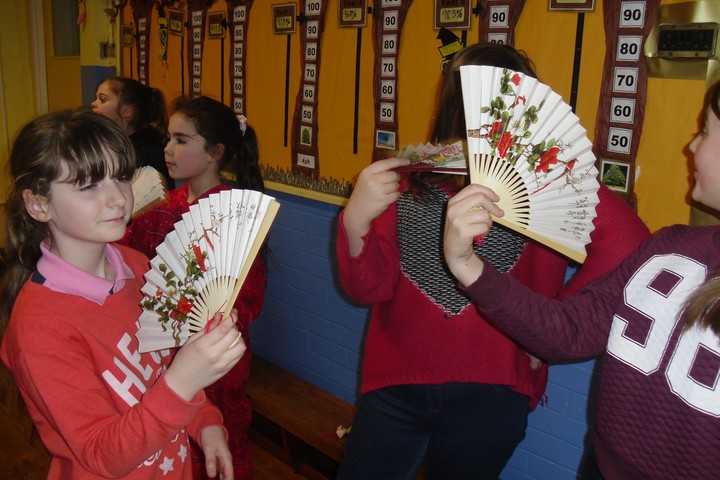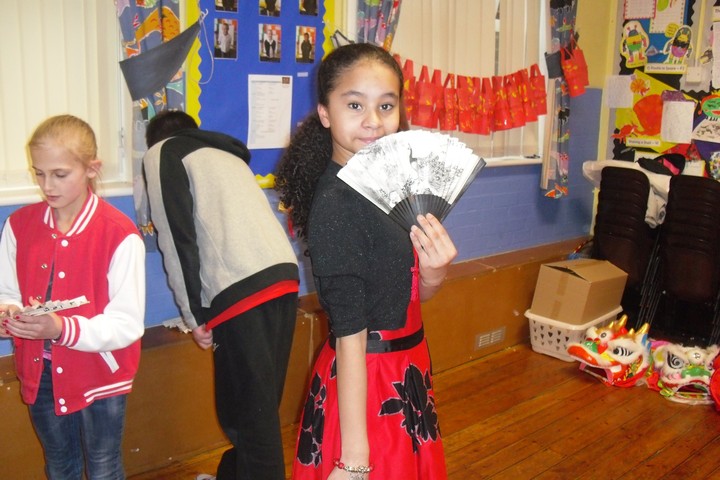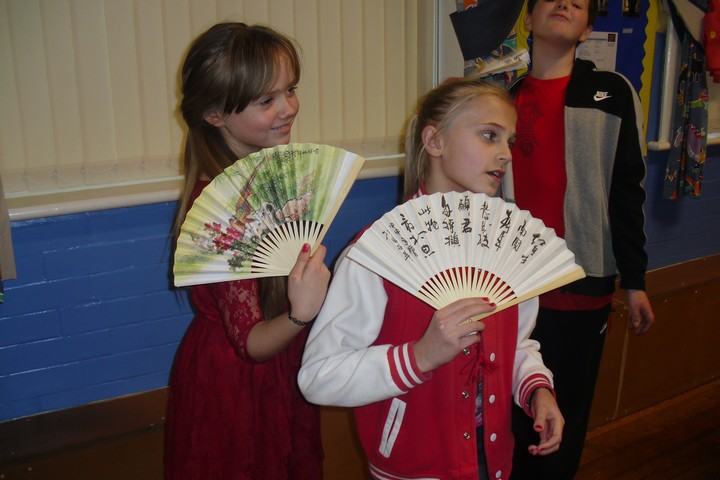 The video below is of two of our Year 1 pupils, performing the dance they learned in their Chinese dance workshop. Well done Athena and Kristians
Year 5 Trip to National Space Centre
Year 5 visited the National Space Centre and had a blast! Some of us went on a shuttle mission to Europa, presented a futuristic weather report and found out all about the night sky. It was a packed day of learning and fun!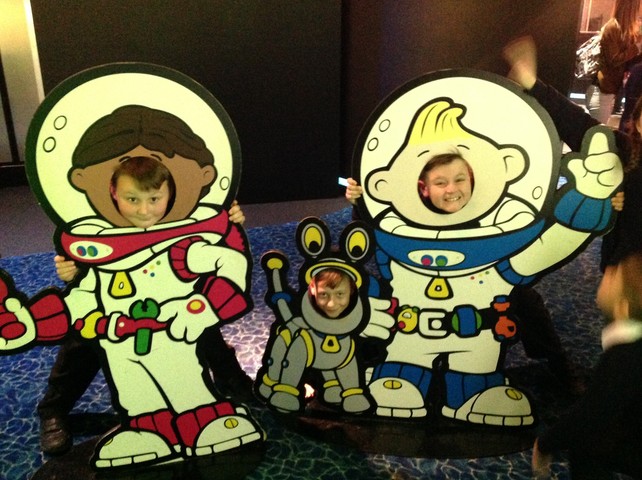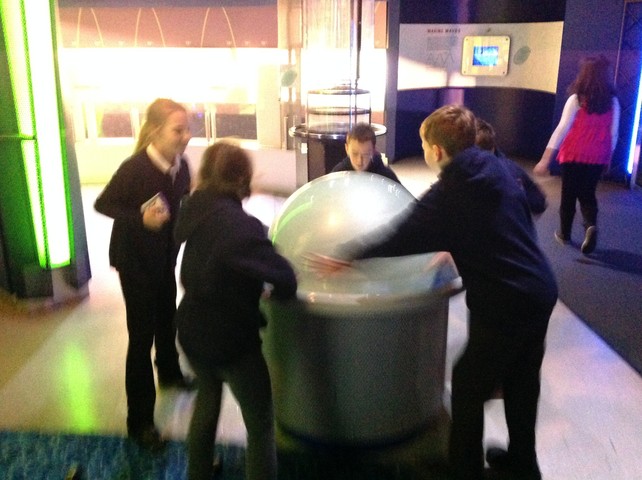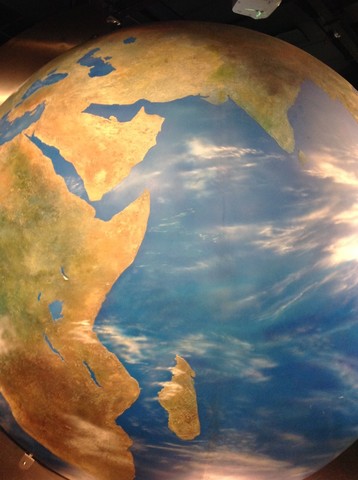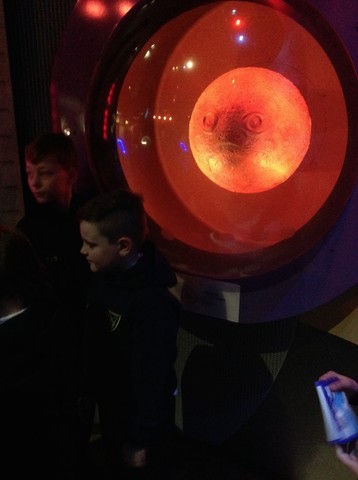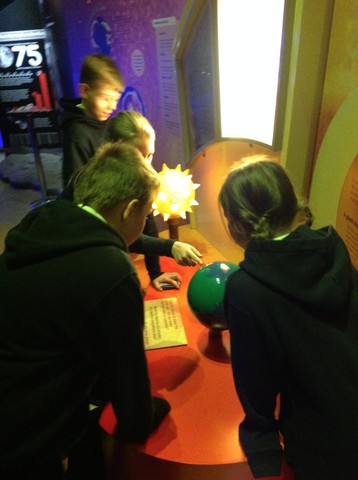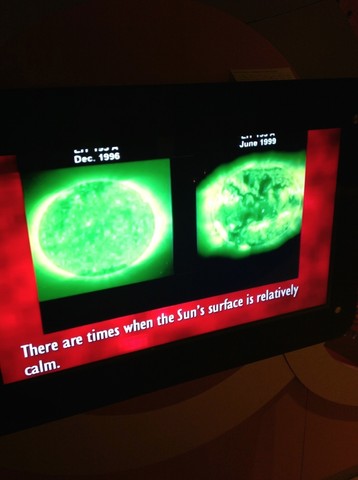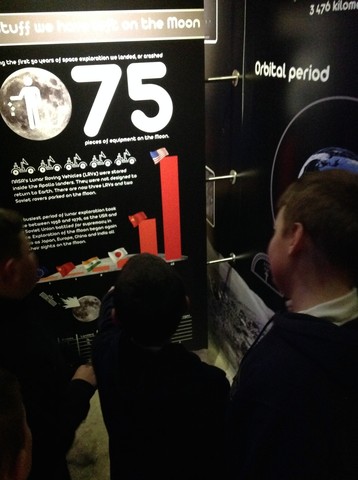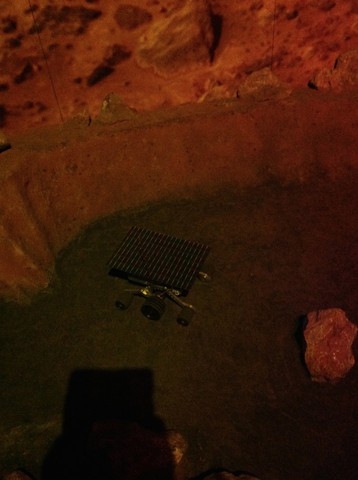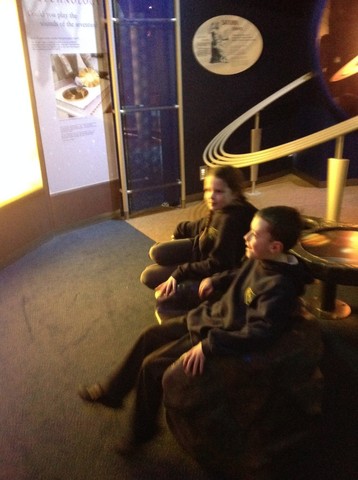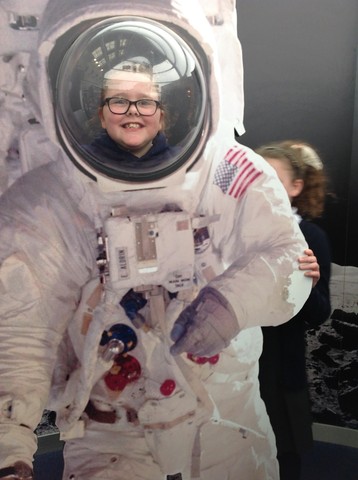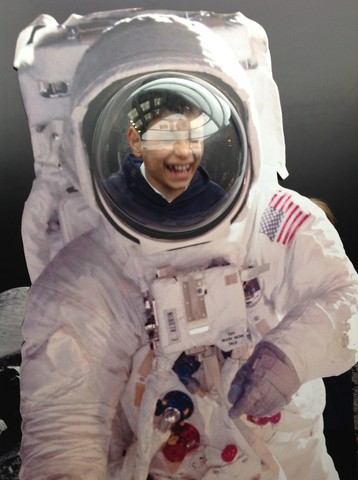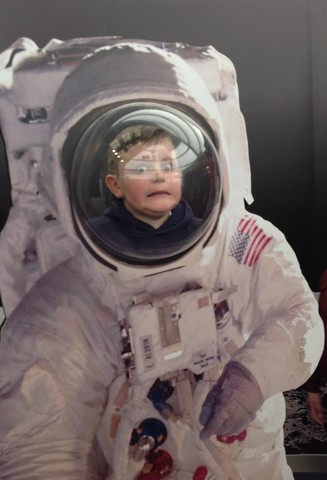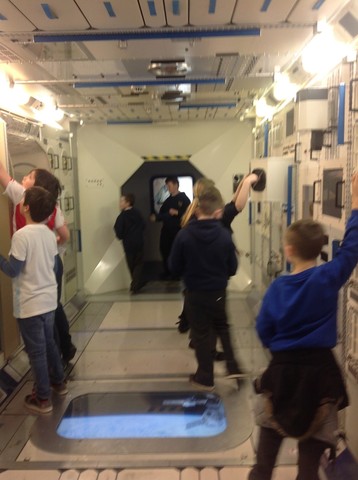 Year 3 Trip to Creswell Crags
The snow couldn't stop Year 3 having fun at Creswell Crags, although we came home a little bit early we still managed to do a lot of exciting things. Some of us explored the caves whilst others became archaeologists. Then we stepped back in time and looked at lots of artefacts from thousands of years ago, including hyena poo that was about 30,000 years old. Yuk!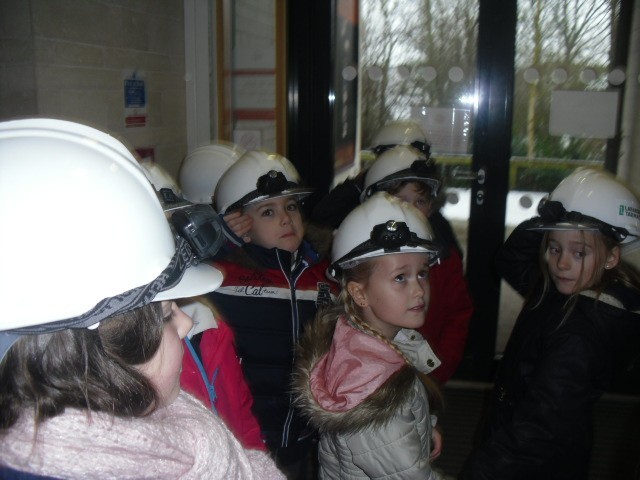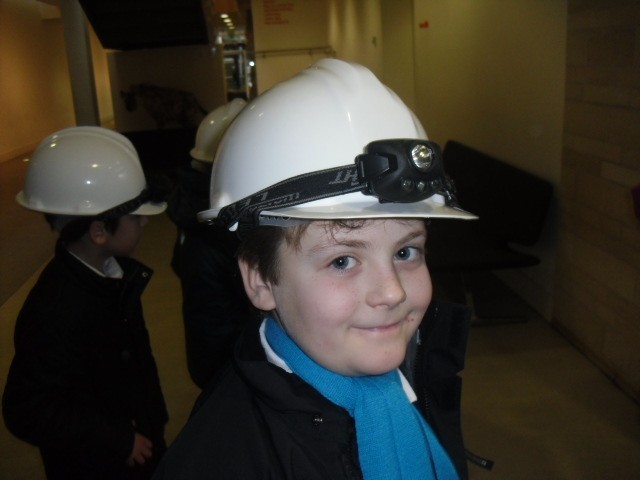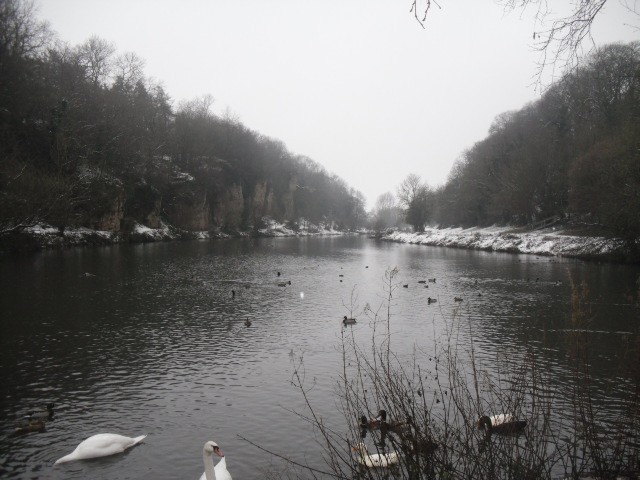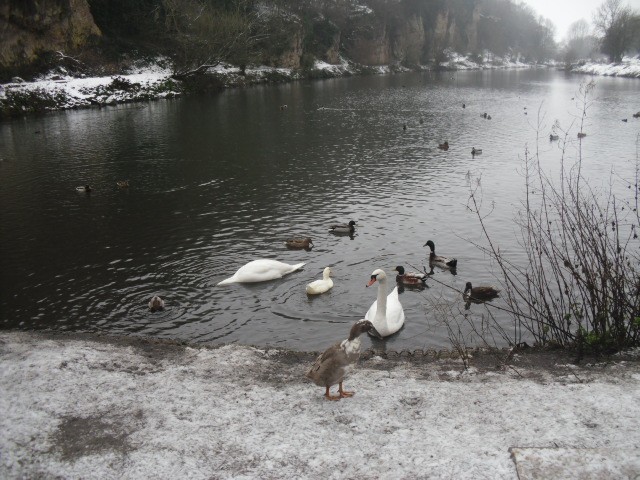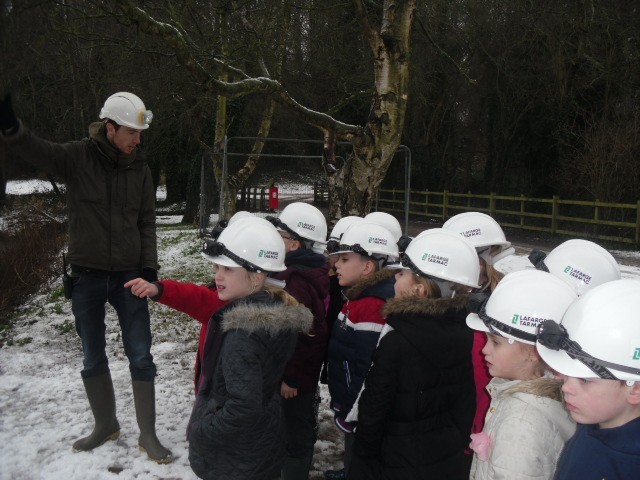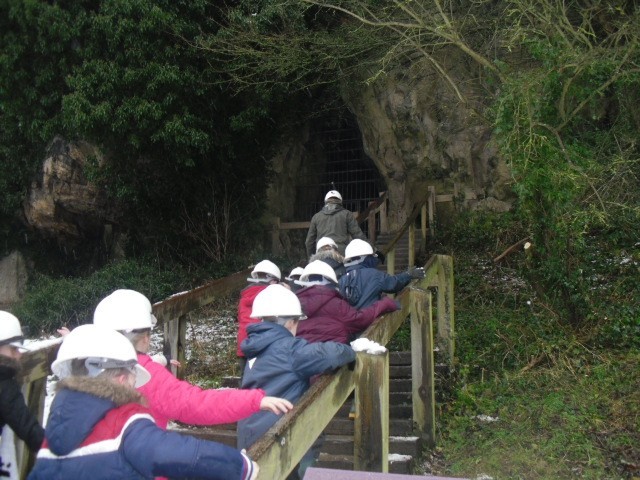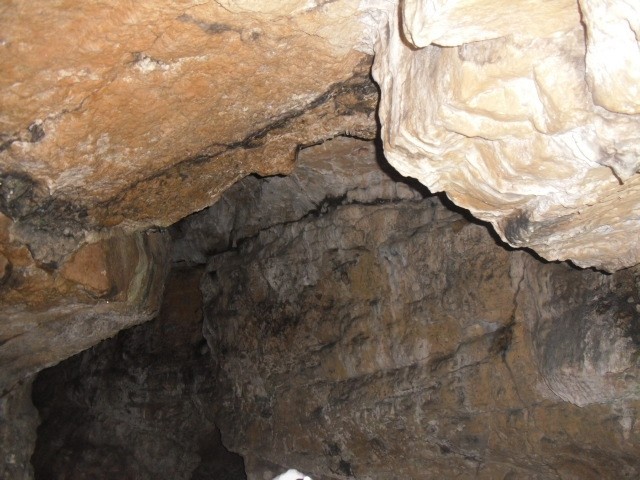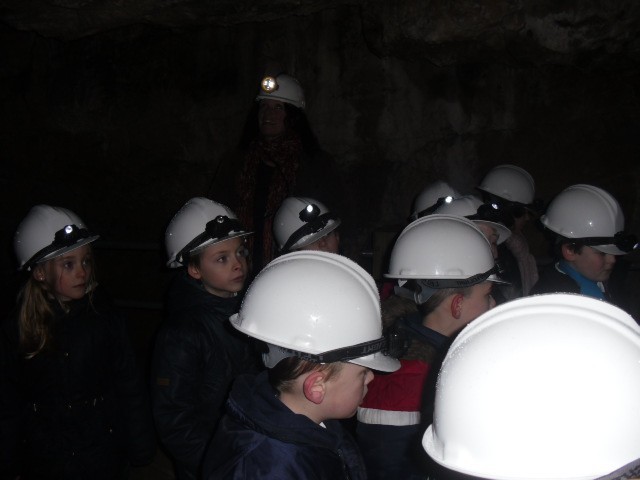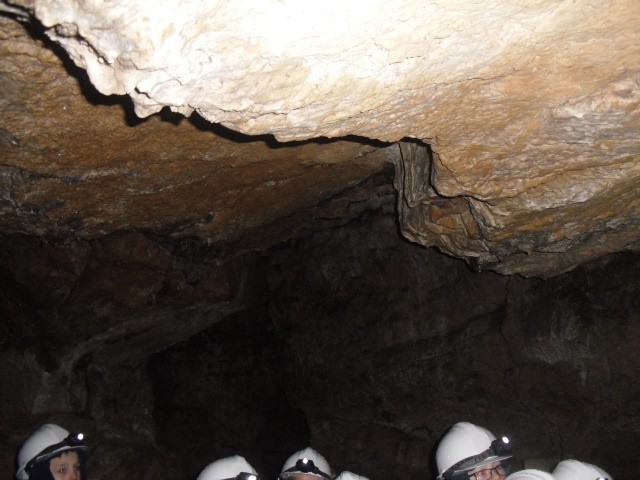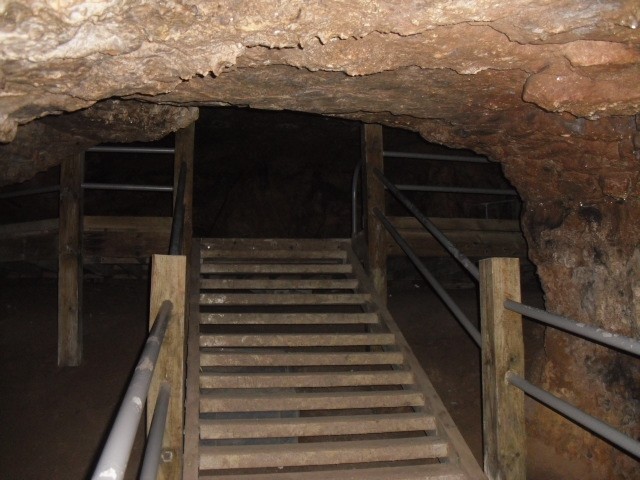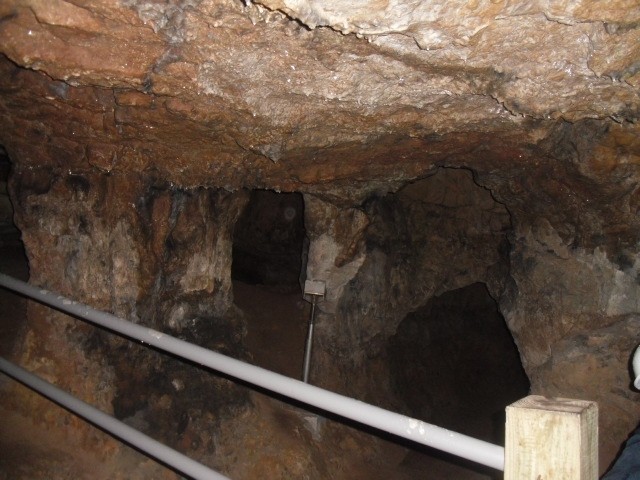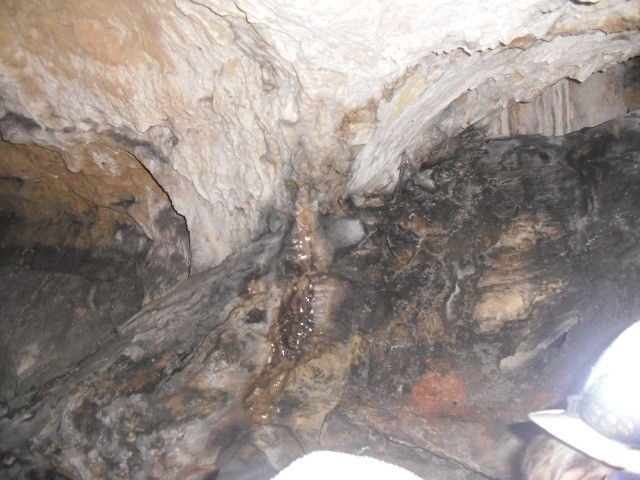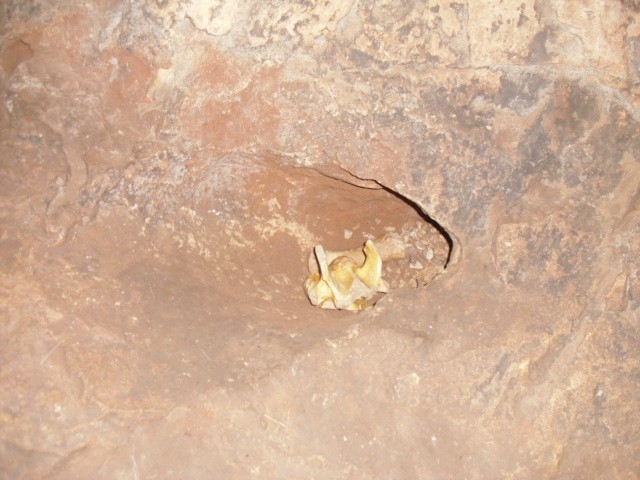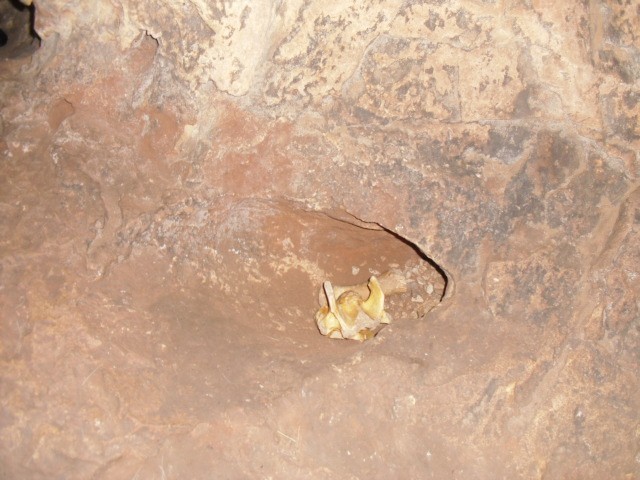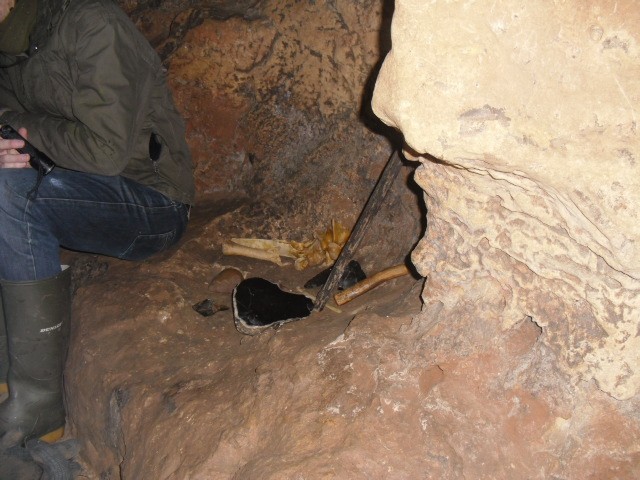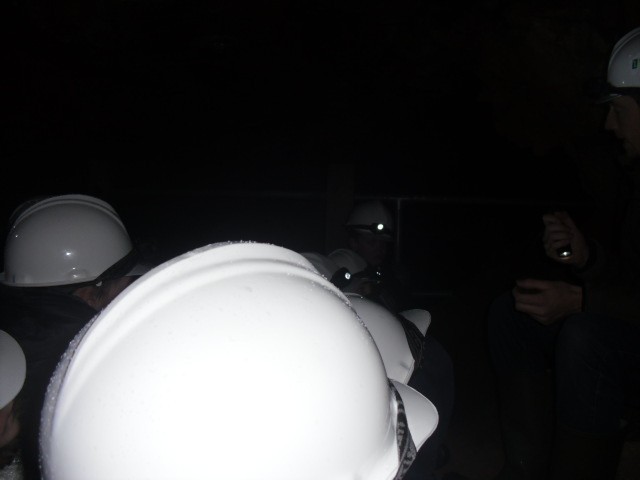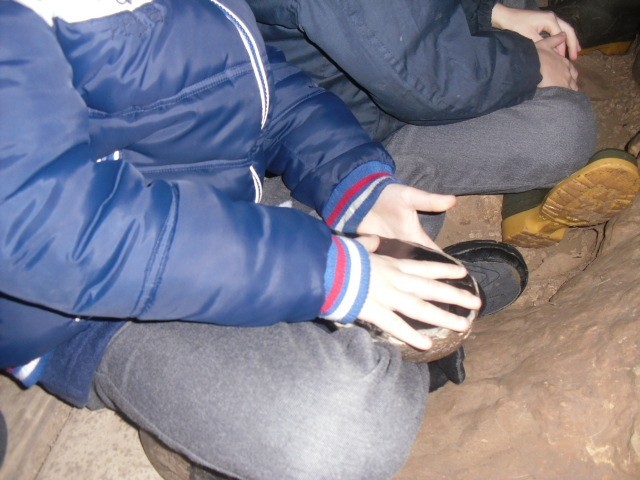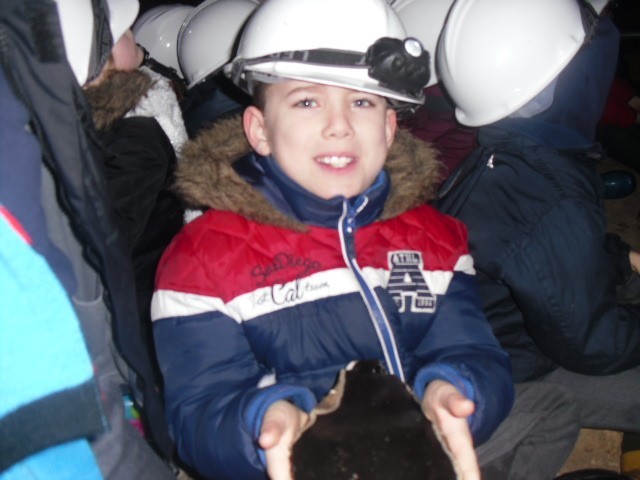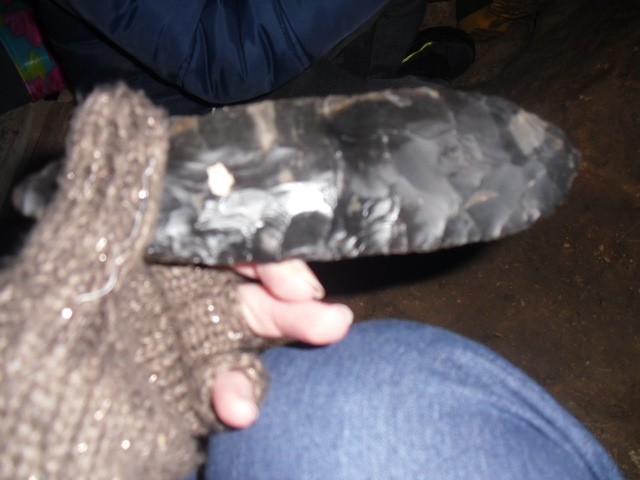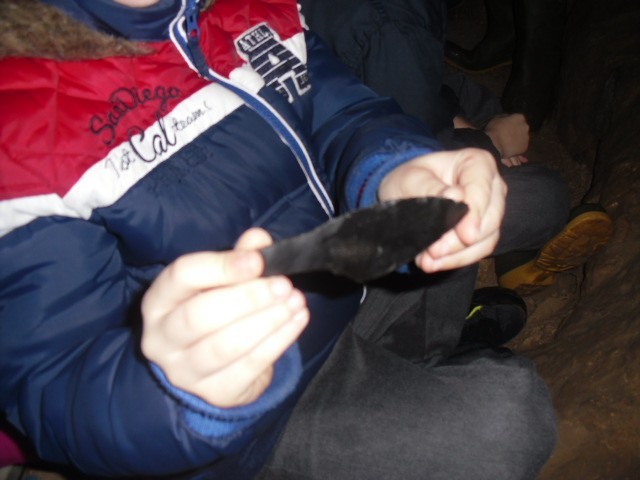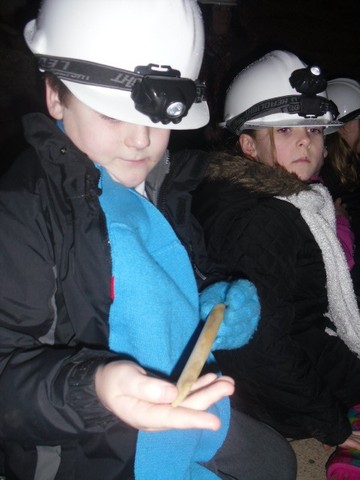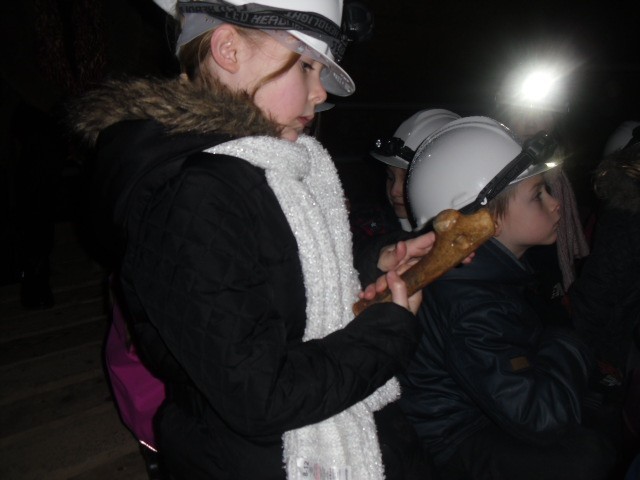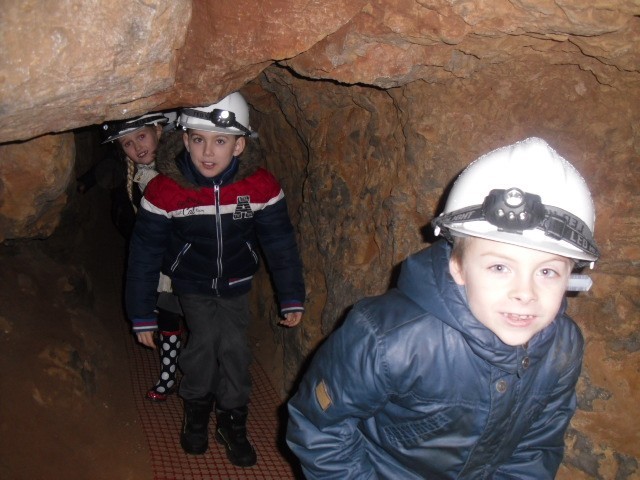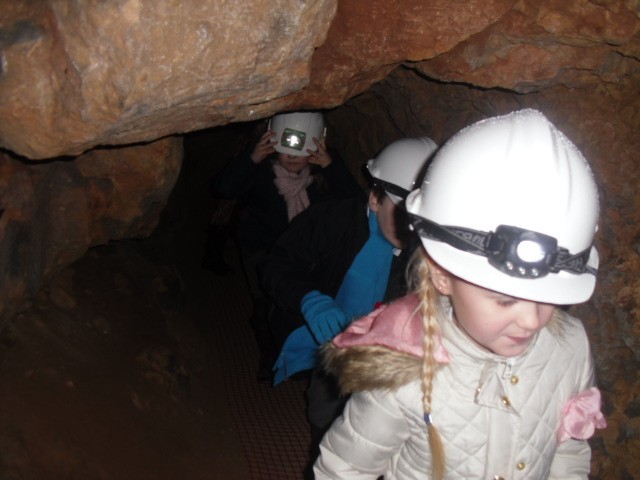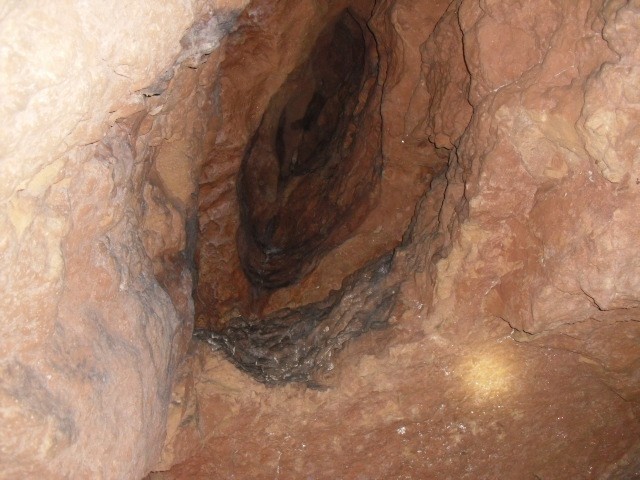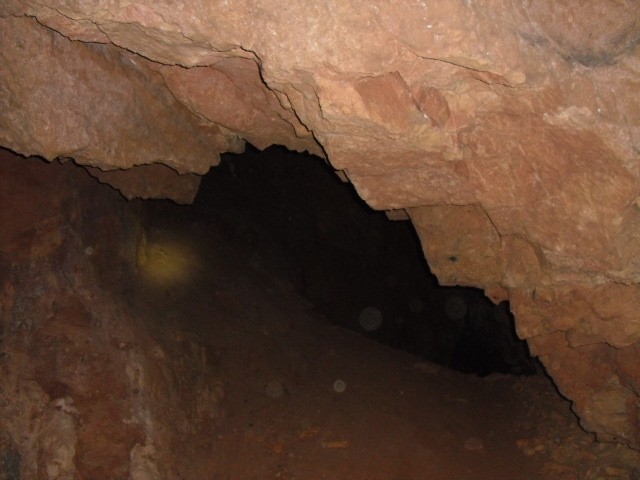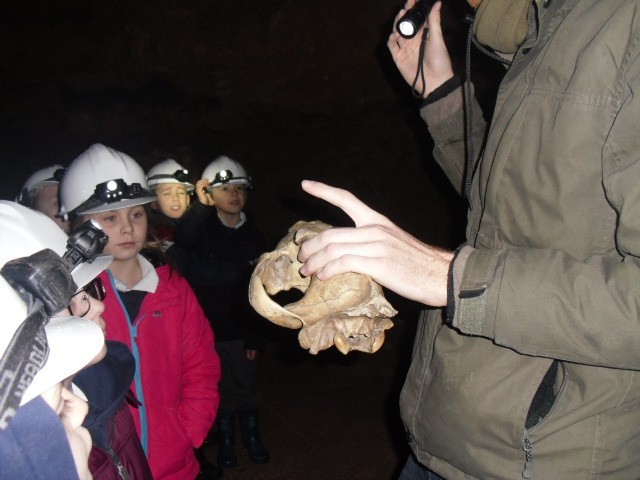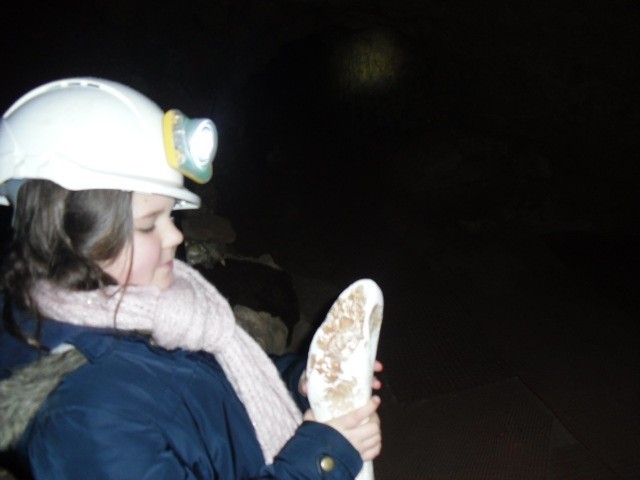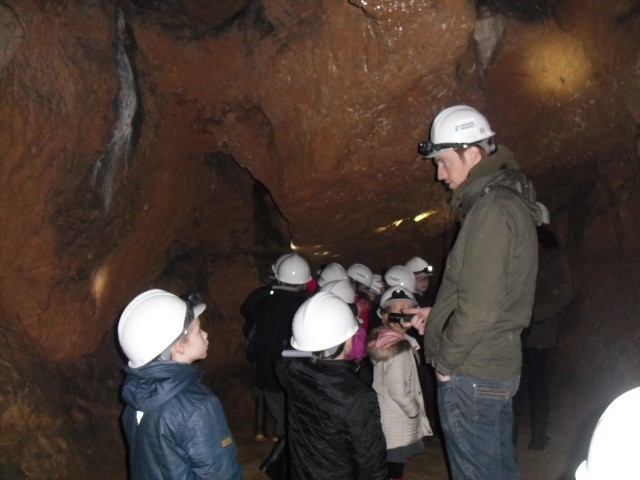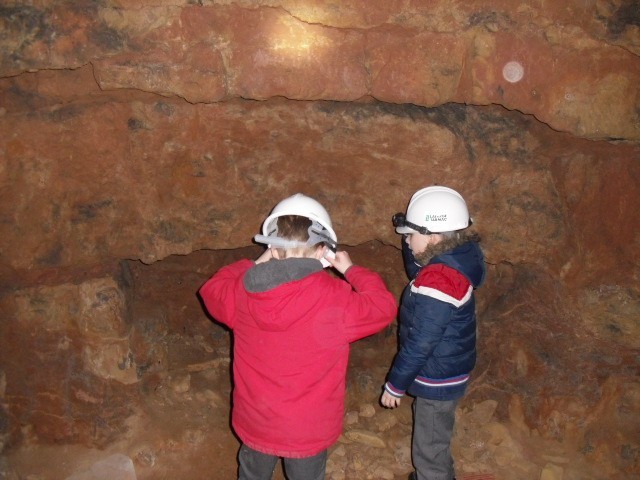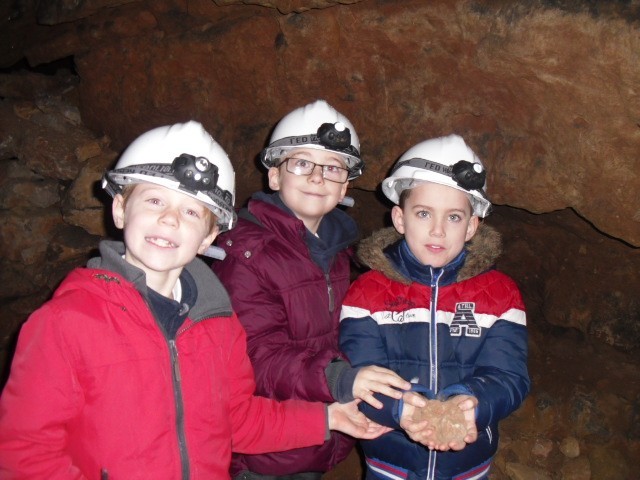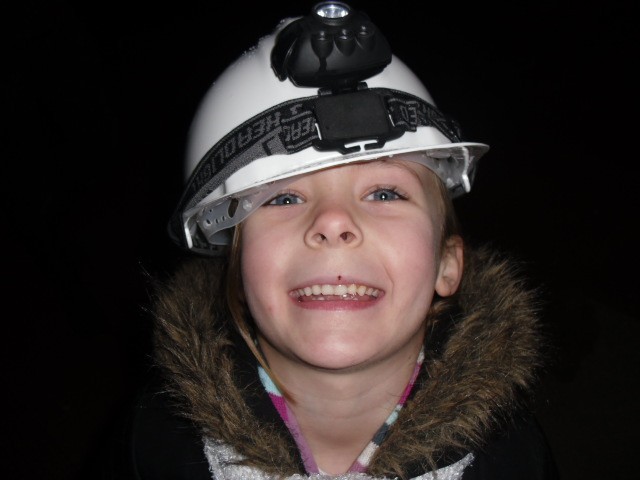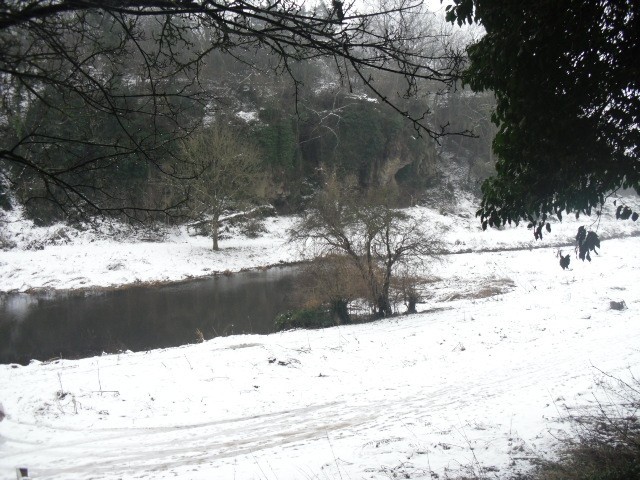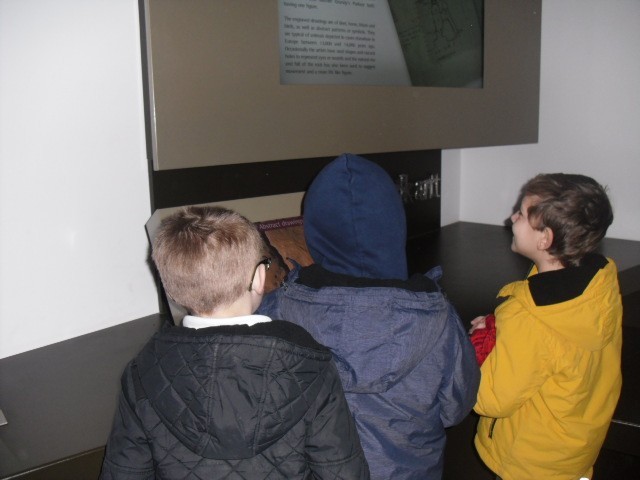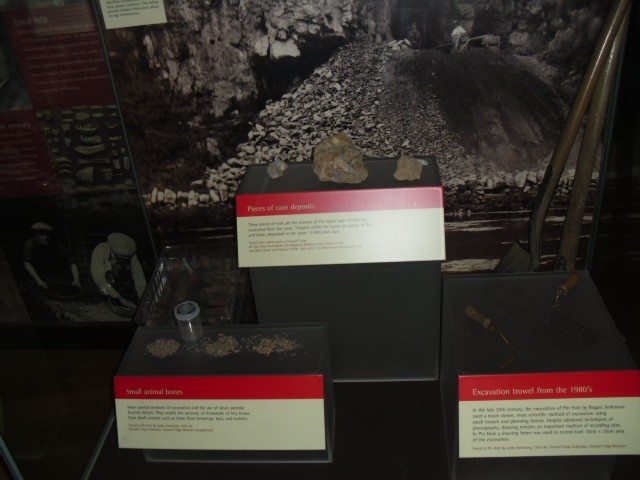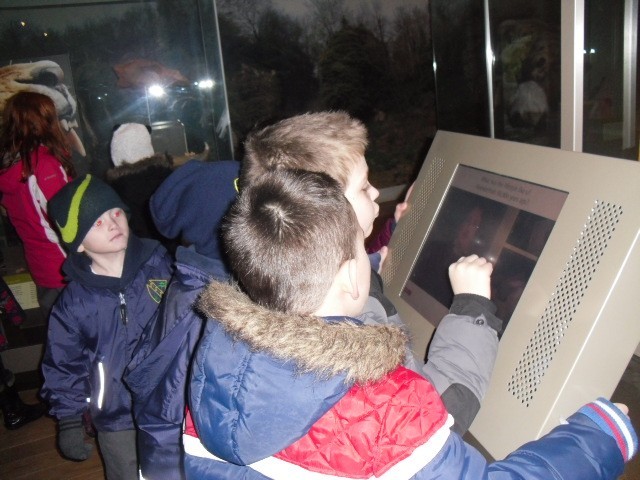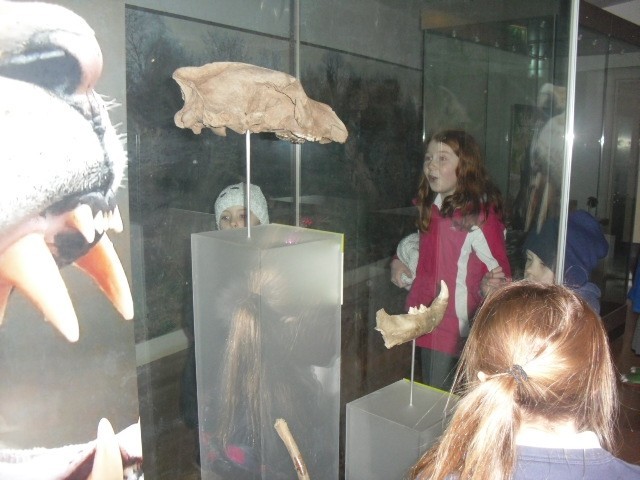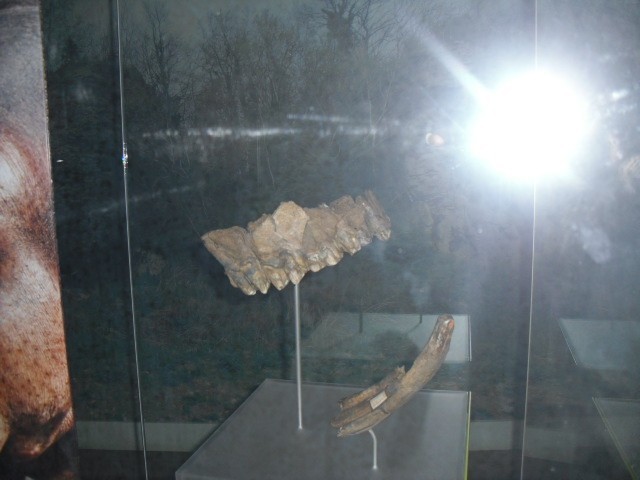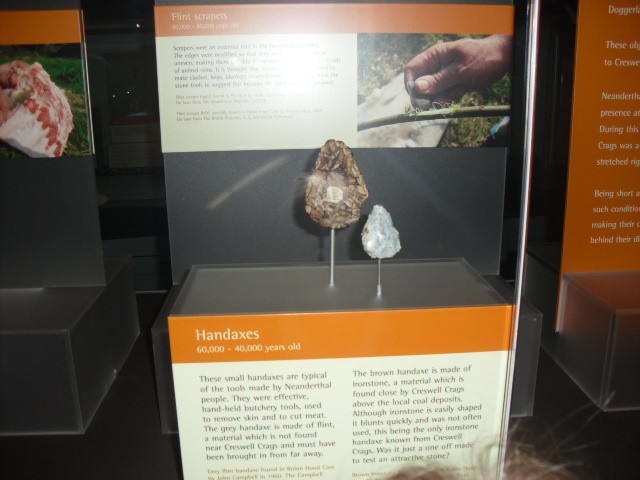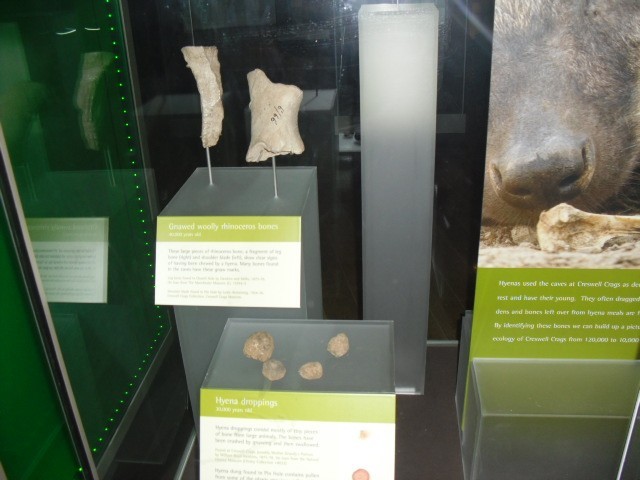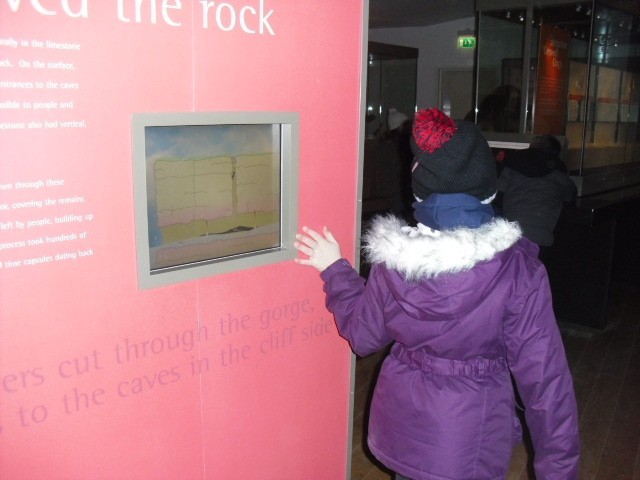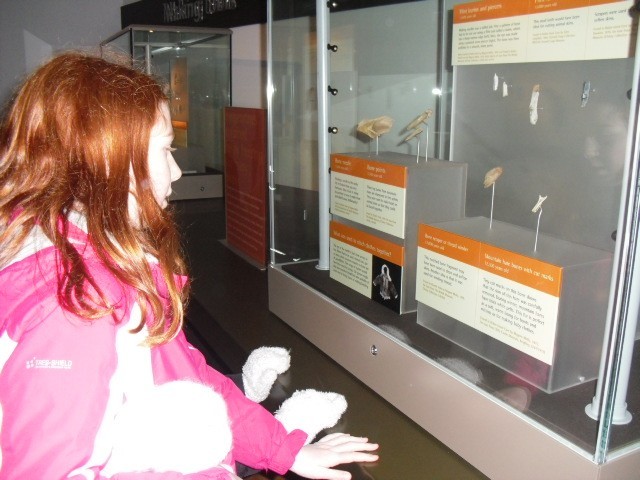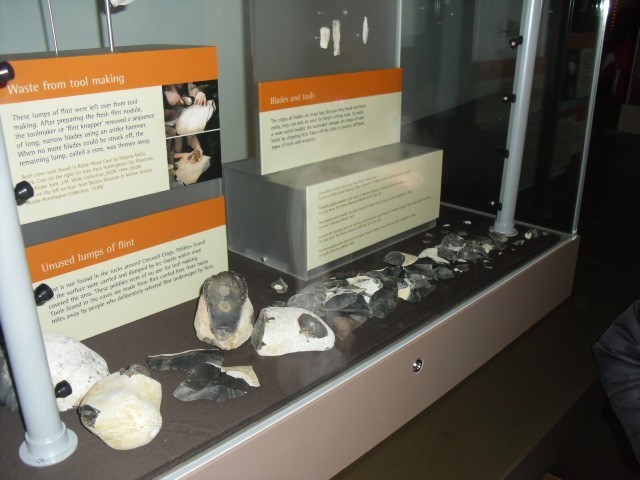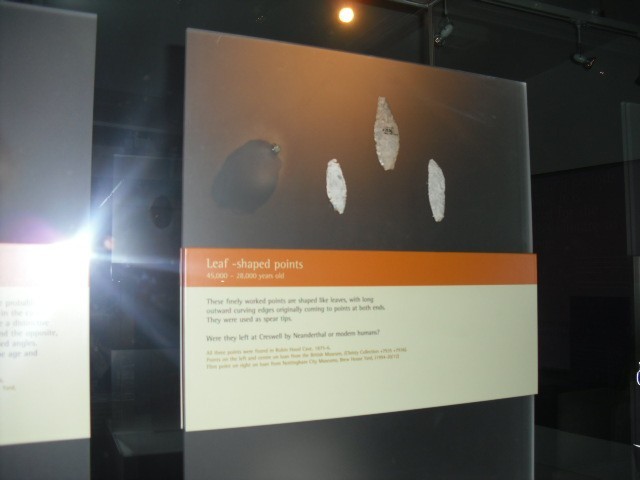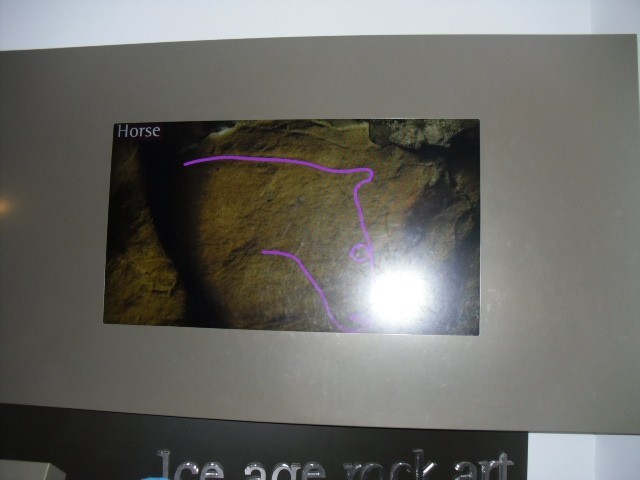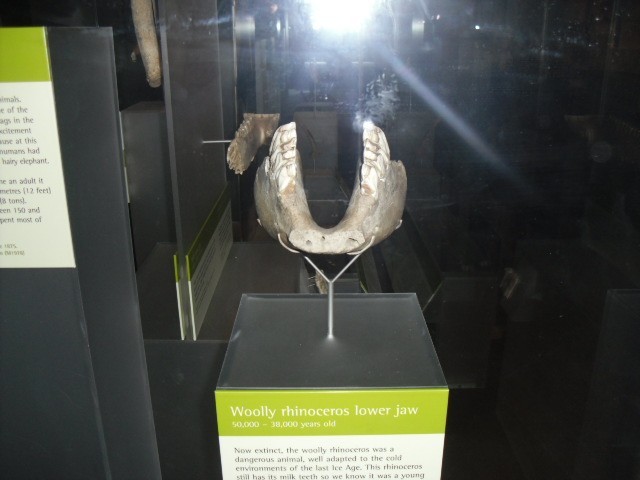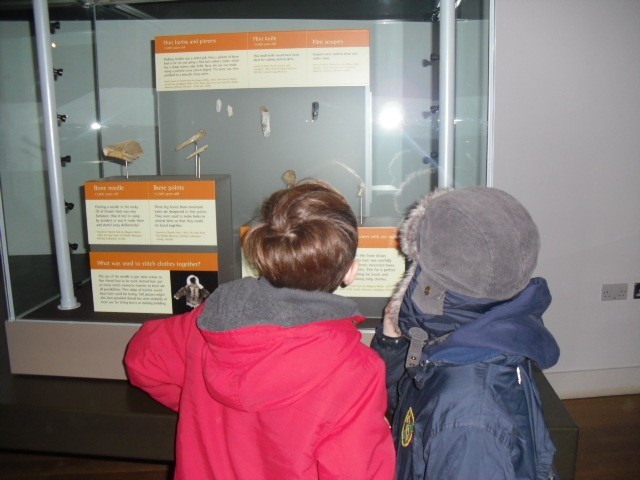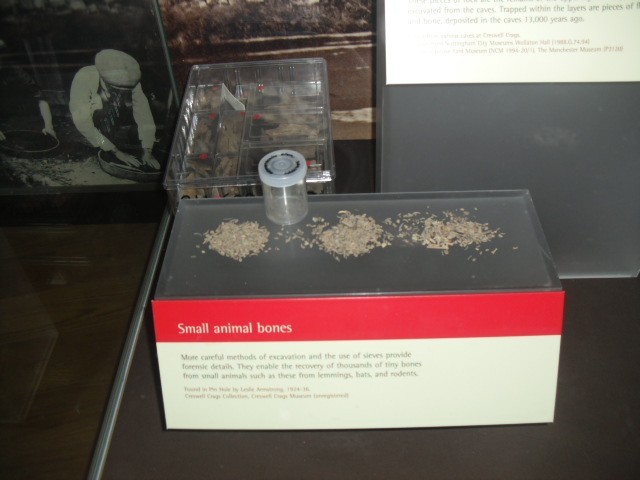 Year 5 & 6 Trip to the Galleries of Justice
Year 5 & 6 went on a fantastic trip to the Galleries of Justice. First they had a tour around the Crown and Youth courts and some of them even dressed up in wigs and gowns! Then they had to complete a court factsheet using clue cards hidden around a recreation of the Narrow Marsh slum! After that, they went into the yard where the prisoners once exercised – and where they were executed! They even spotted graffiti by S Clar, a burglar from Sutton-in-Ashfield who was hanged!
After having a class photo in front of the gallows, they came across an old fashioned police car – it was VERY different to the police cars we see now!
Once they'd had lunch they did a pop quiz followed by a visit to the cells and a brilliant drama session.
They had a great day and can't wait to go again!
Christmas Dress-up Day
The whole school have had a really fun day dressing up as Christmas Characters. We've had angels, Santas, elves and lots of Christmas jumpers, pyjamas and onesies. A fab last day!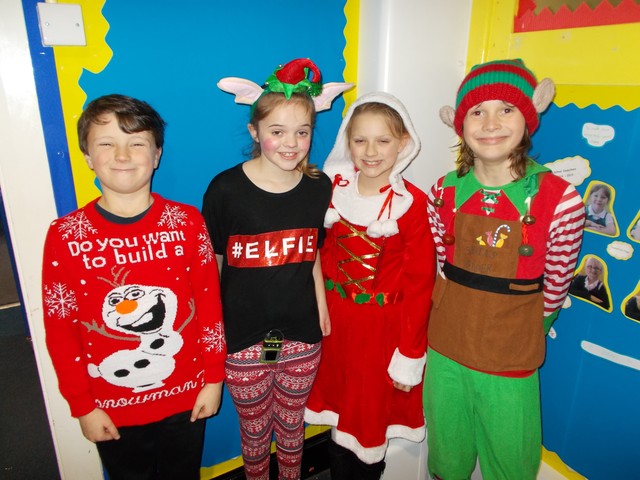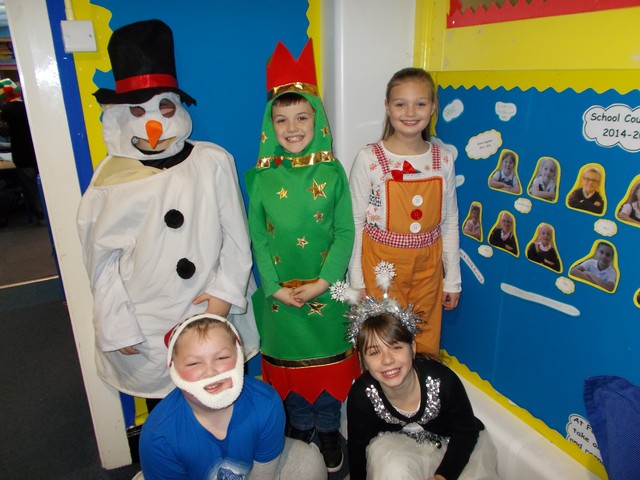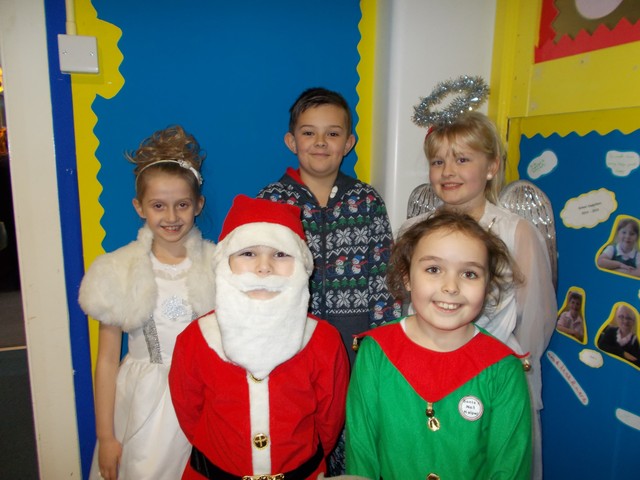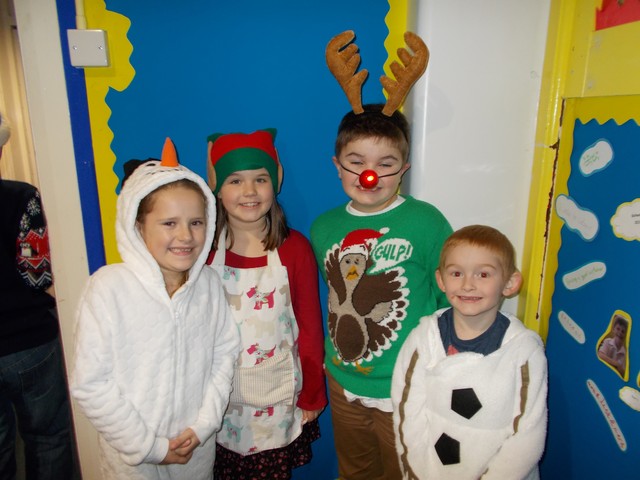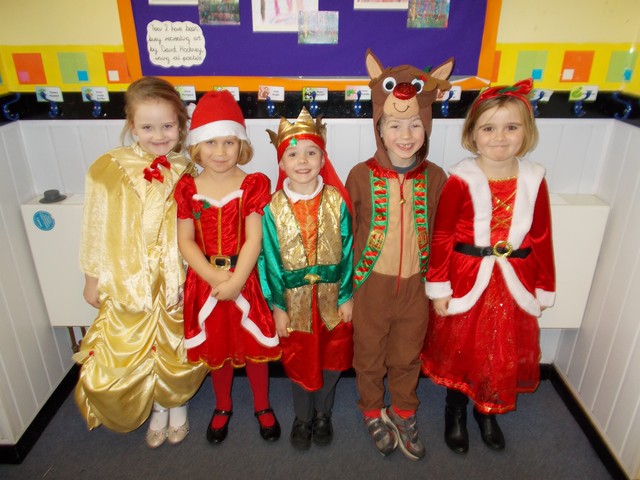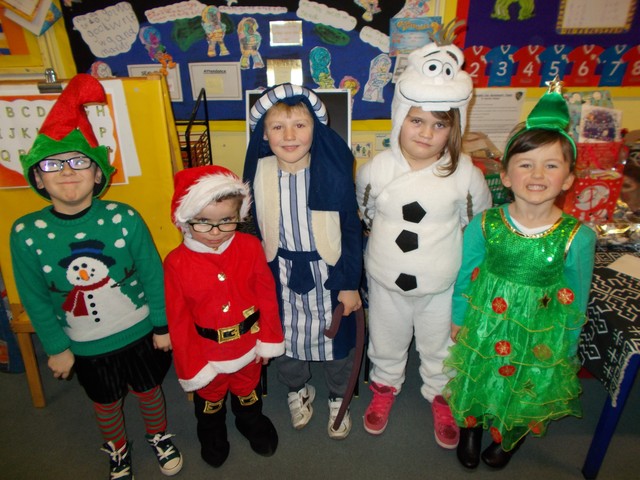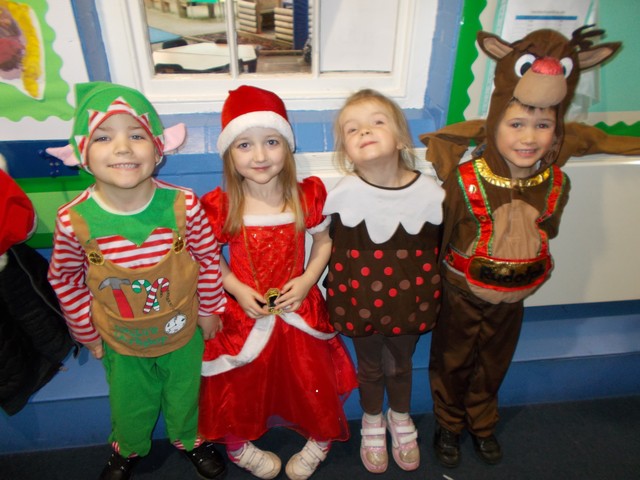 Ofsted November 2014
If you would like to see the Ofsted report for our November 2014 inspection, please visit our Ofsted Report page by clicking on the link below.
Children in Need 2014
We have had a great day raising over £227 so far for the Children in Need appeal, which will be sent on behalf of the school. A big thank you to parents for their efforts with Super Hero outfits and spotty clothes! The children (and the staff!!) have had a fabulous day and lots of fun.
PGL 2014 - The Movie!!!
Take a look at what an amazing time we had!!!
Diwali
The whole school learned about the festival of Diwali along with some basic Indian dance moves, in our fabulous Diwali themed golden time workshops. A big thank you to Prajyoti Madhusudan from Pushpanjali Dance Company, who ran our Diwali dance workshops – the children loved it!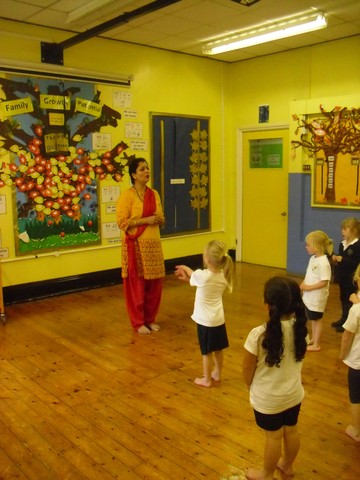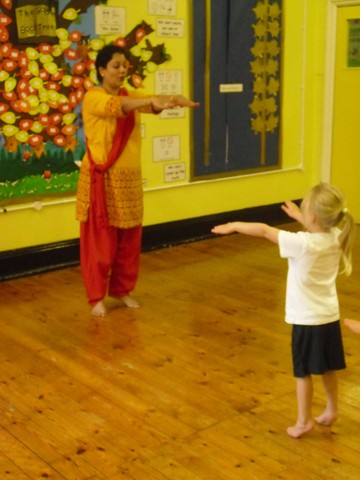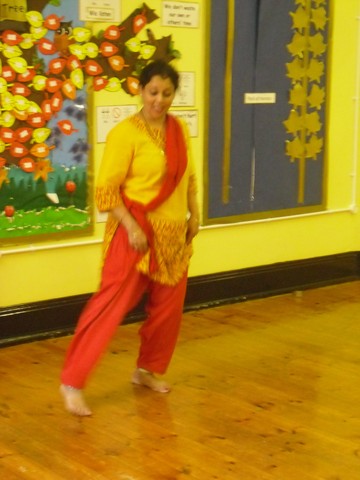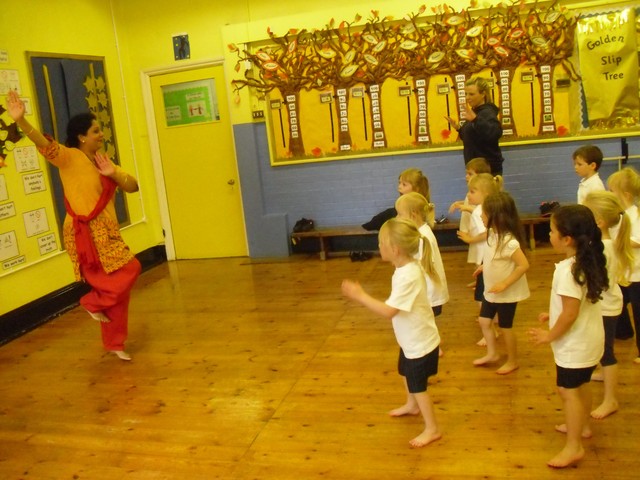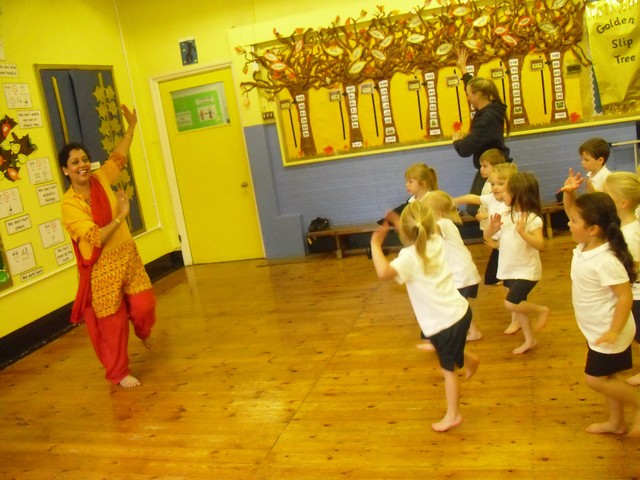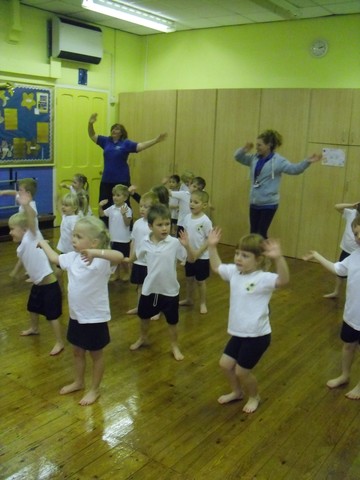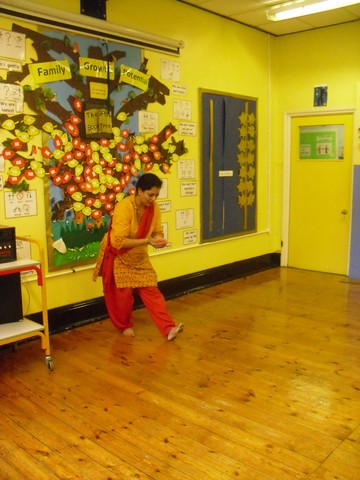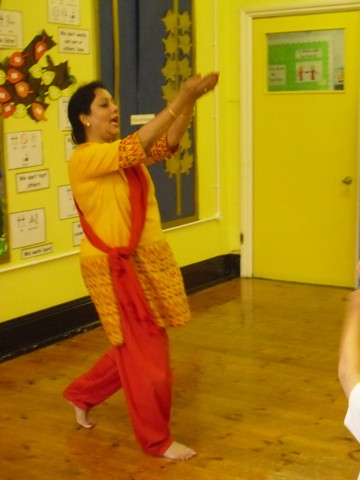 Year 6 have arrived safely and are enjoying their time at PGL already!
Macmillan Coffee Morning
A big thank you to everyone who attended and/or donated cakes to our 'Macmillan Coffee Morning'. All the cakes looked and tasted delicious! We had a really good turn out and raised over £40.
Year 2 also sold cakes at playtime and raised over £35, which means a grand total of £76.50 was raised!! All funds raised will be sent on behalf of the school.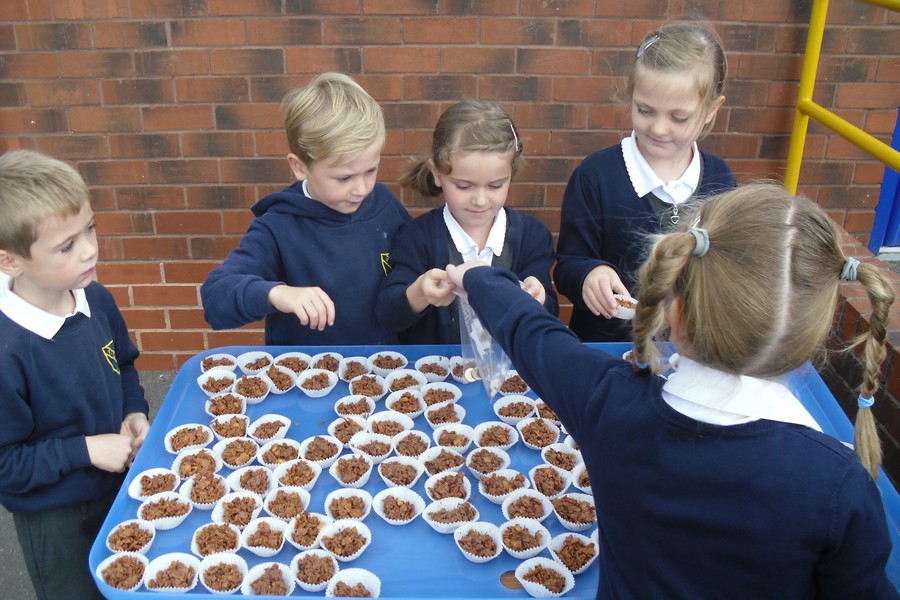 European Day of Languages
On our 'European Day of Languages' day Forest Glade Primary discovered Europe! All staff and pupils received their own, individual EU Passports and our Euro adventure began! From the geography and political history of Europe to the introduction of the Euro and all the different languages, we have had a great day discovering lots about the continent we live in…..
EYFS – We looked at Europe on the map and found Poland. We then learned some simple Polish words.
Y1 – We looked at Europe on our big map and made European flags.
Y2 – We used the laptops to research different European countries. Victoria has also been teaching the class some Polish.
Y3 – We learnt the numbers in German and polish. We also sang songs to help us. We learnt some French questions (and answers!) as well as learning some breakfast foods in French. We then used our EU passports to find out information about these countries.
Y4 – We learnt how to say 'hello' or 'welcome' in a variety of languages, using our passports to find out information about European countries. We also sang songs from Spain, Germany and Poland!
Y5 – We looked at the countries in the EU and the languages spoken. We also spoke French and looked at a French high street. We used our passports to find out about other EU countries.
Y6 – We explored Europe using different maps, finding out about how the geography of Europe has changed over time. We found out about the European Union and how Europe has changed dramatically since WW2. In the afternoon, we used our EU passports to find out lots of facts and figures about Europe as well as learning some different Euro greetings.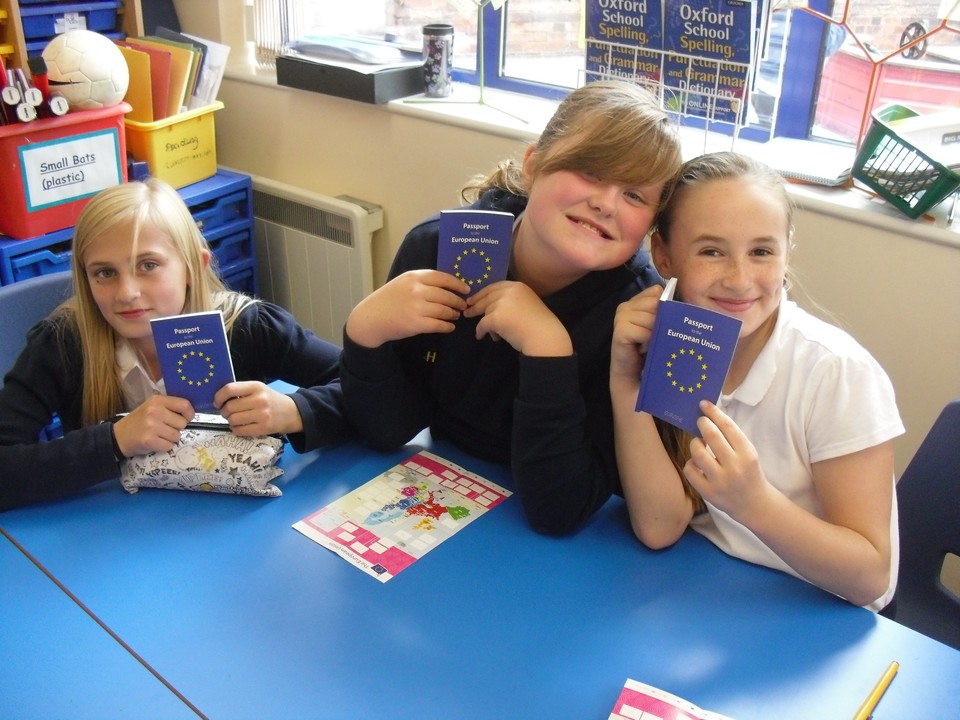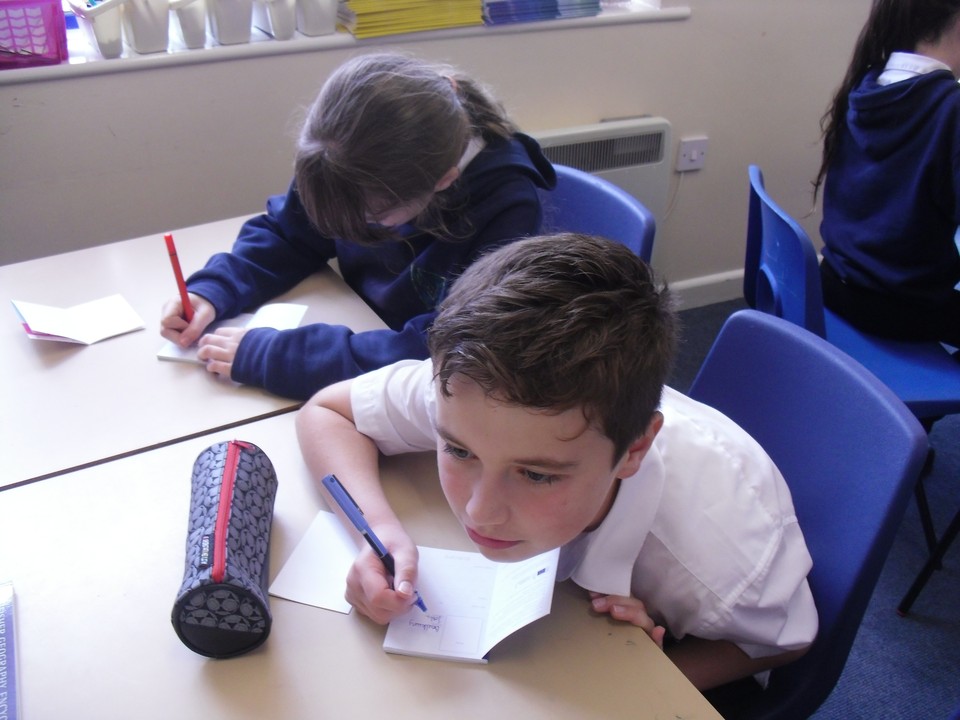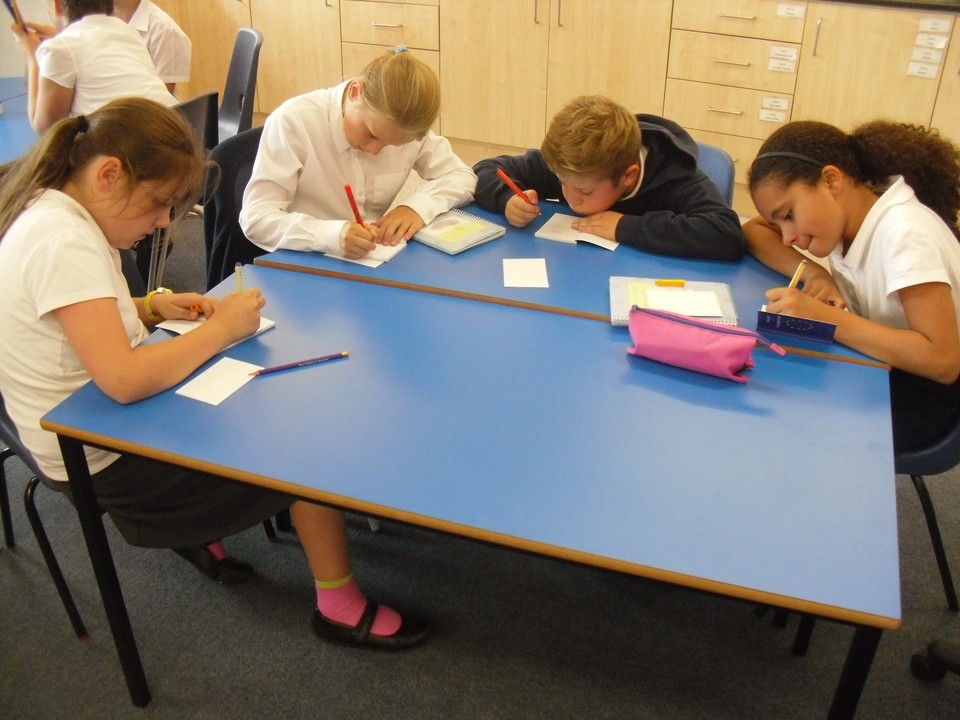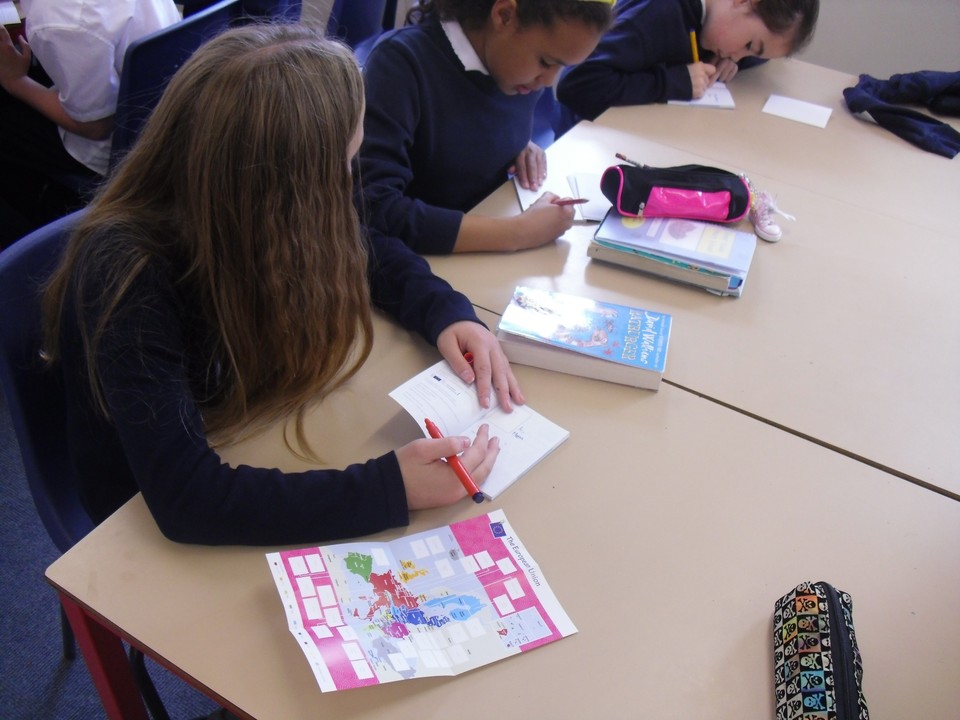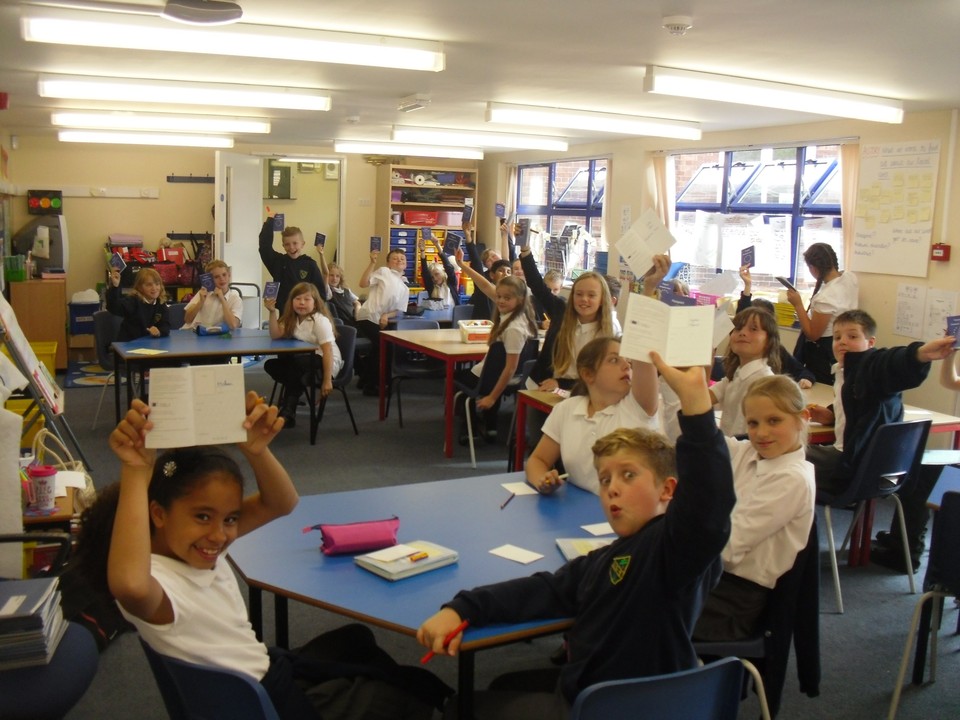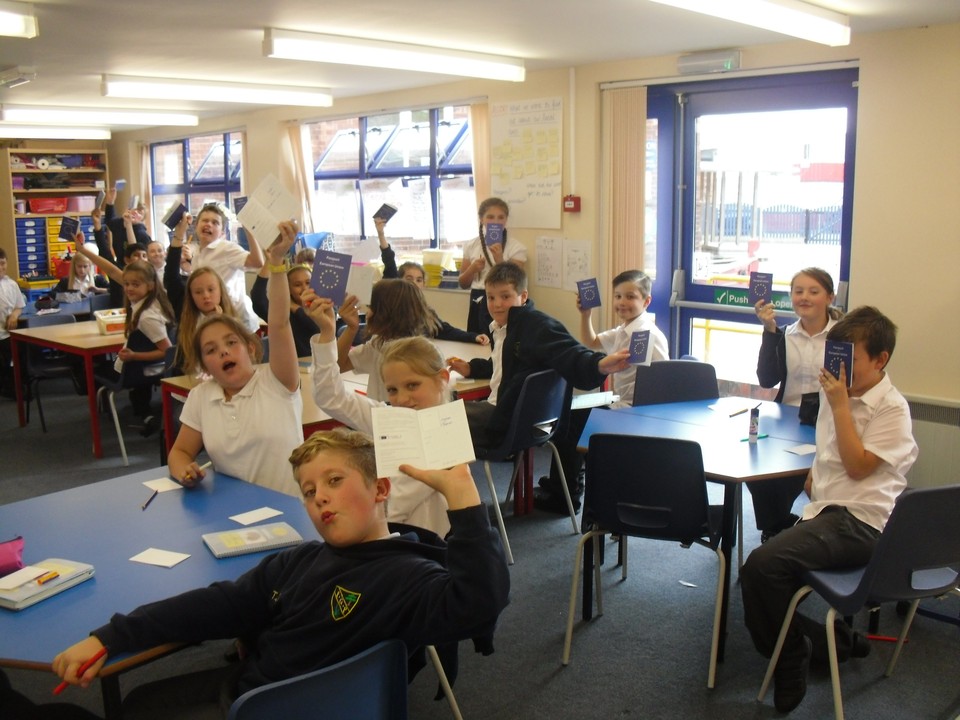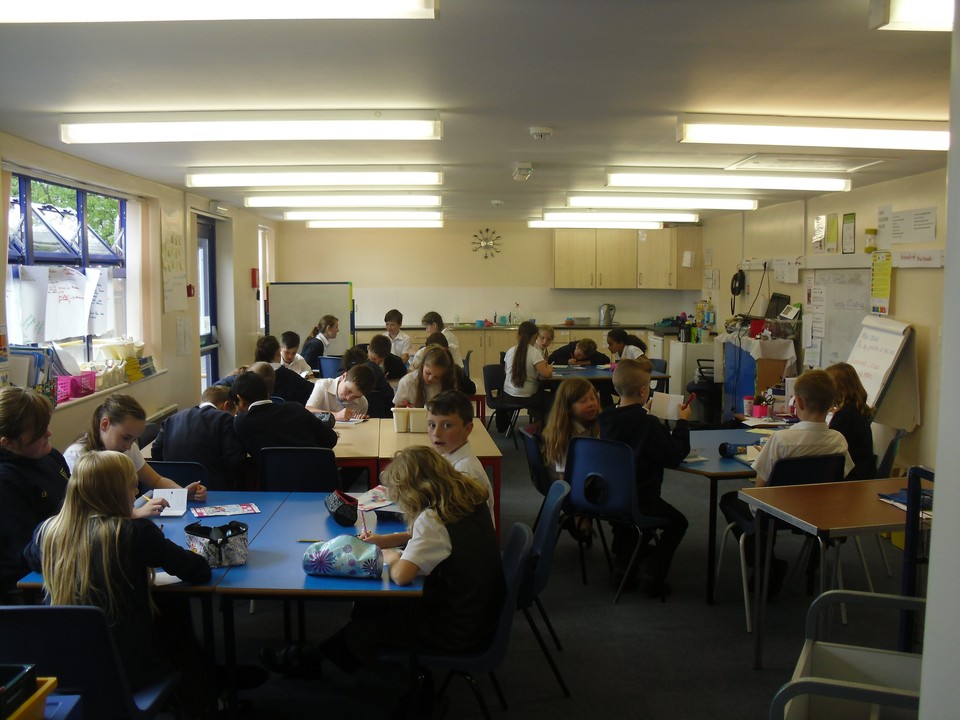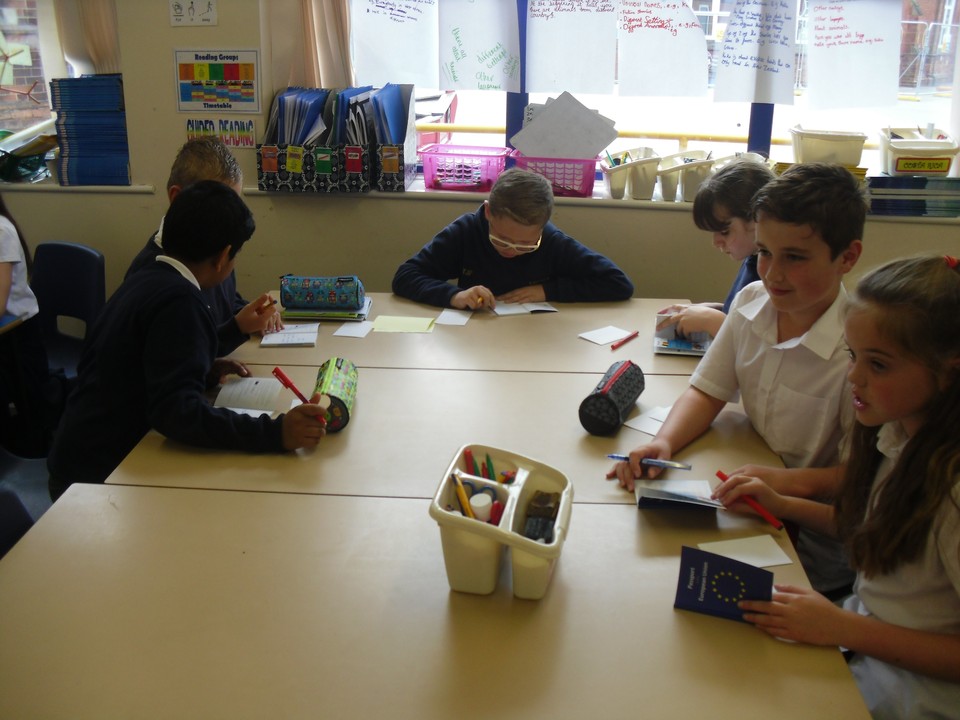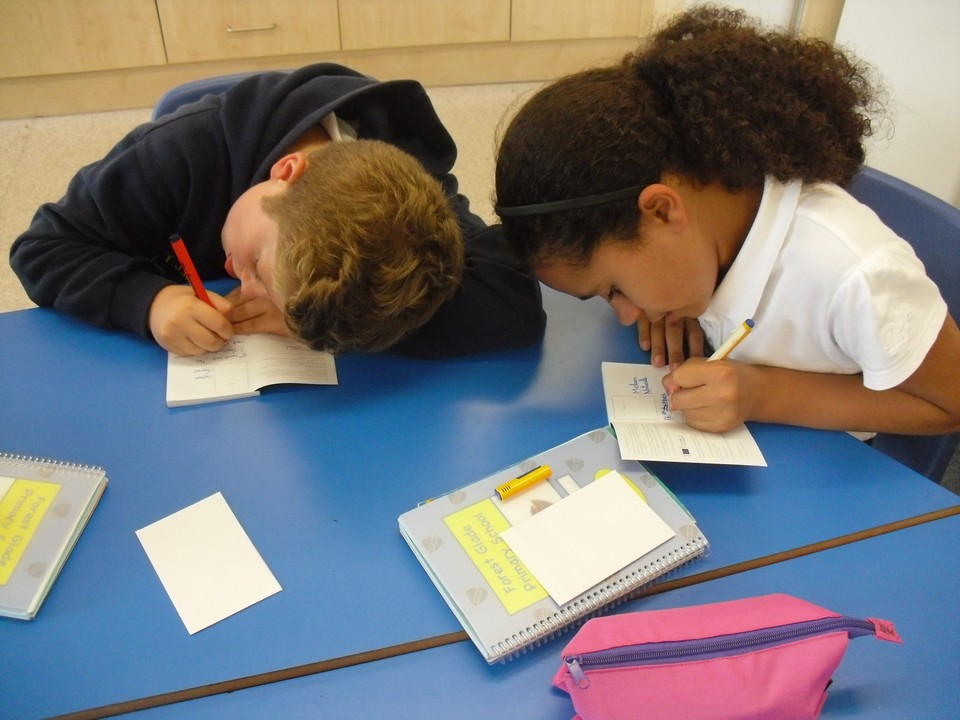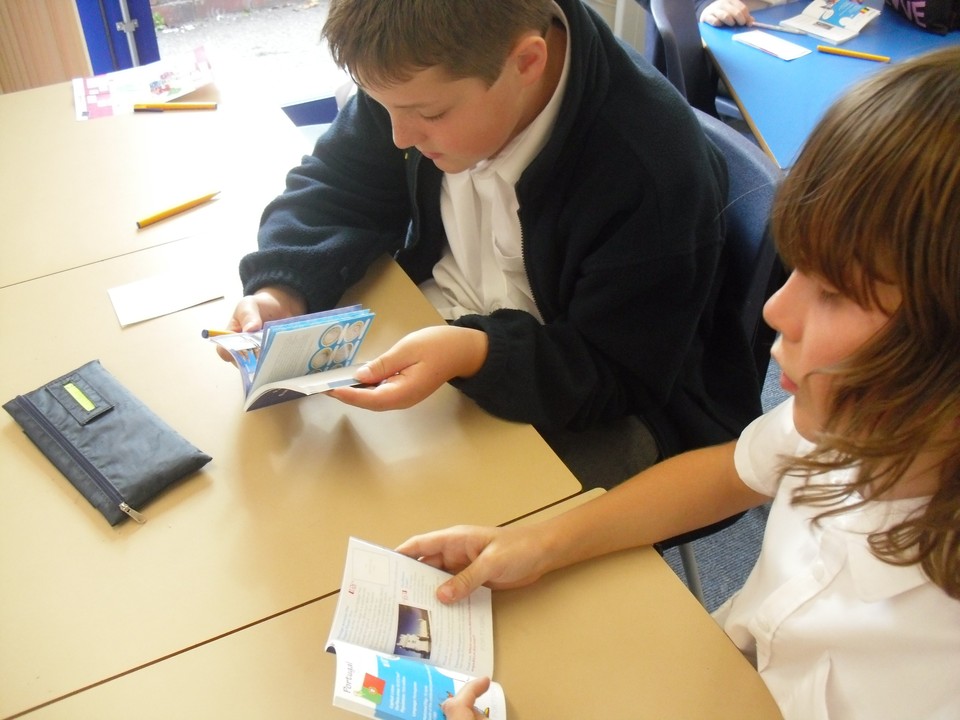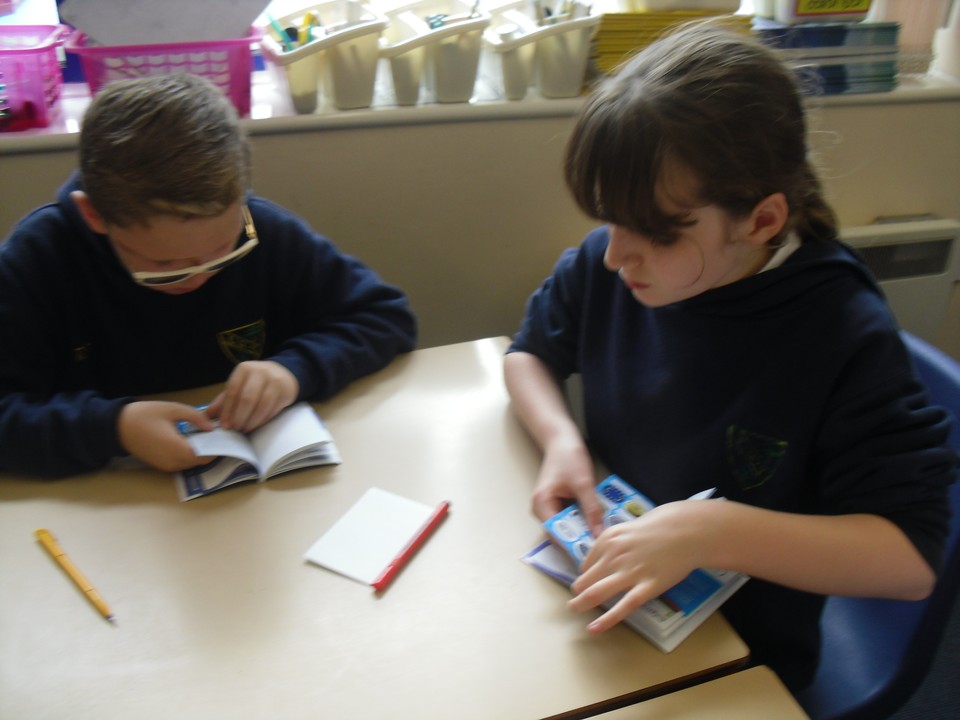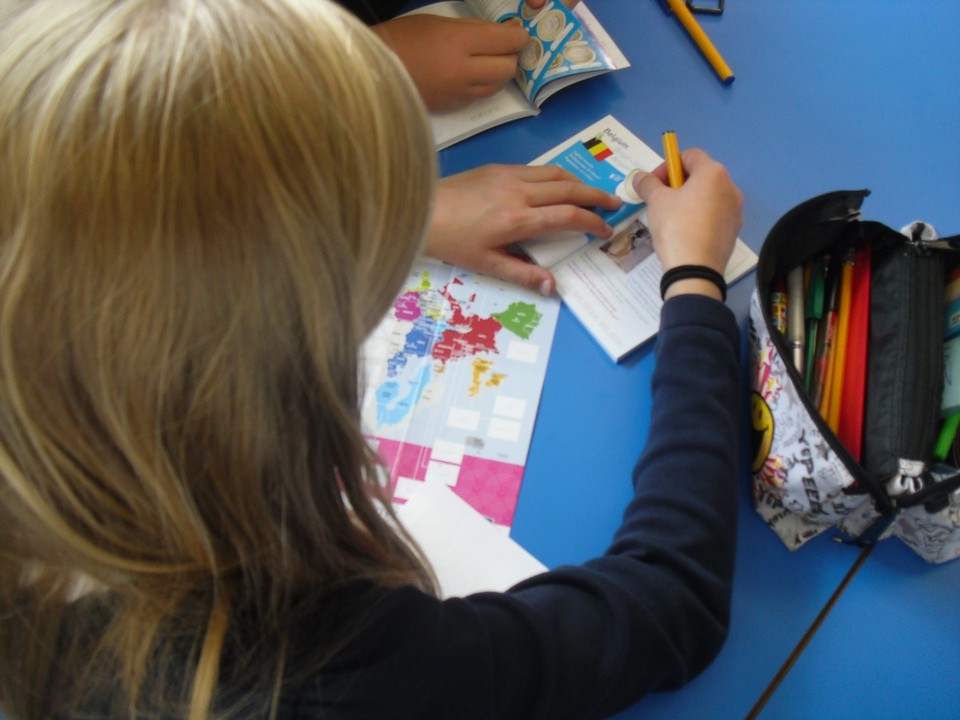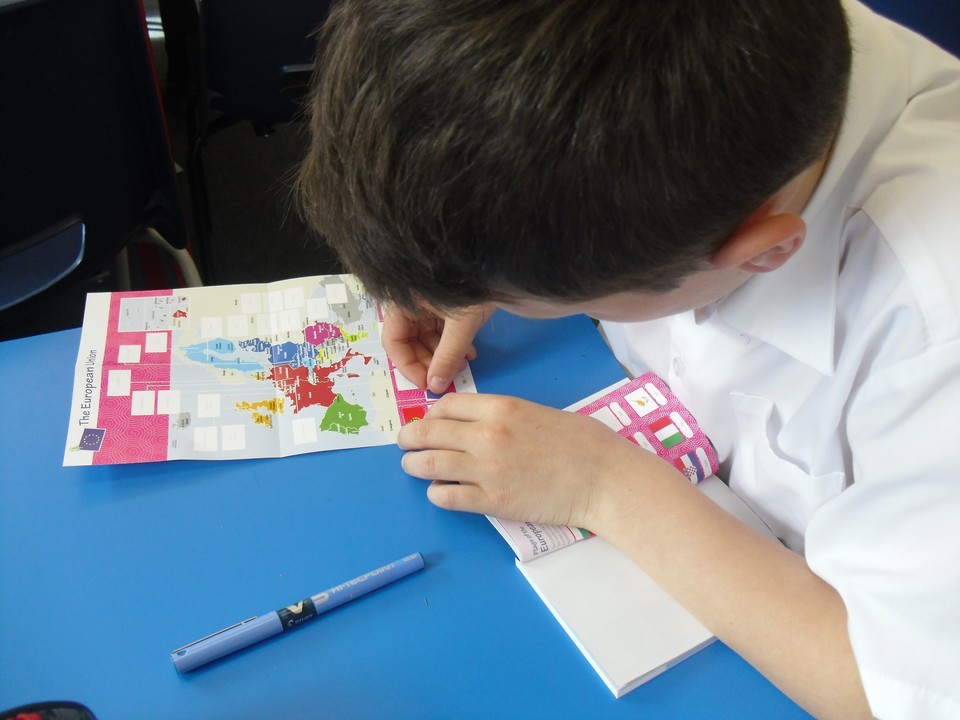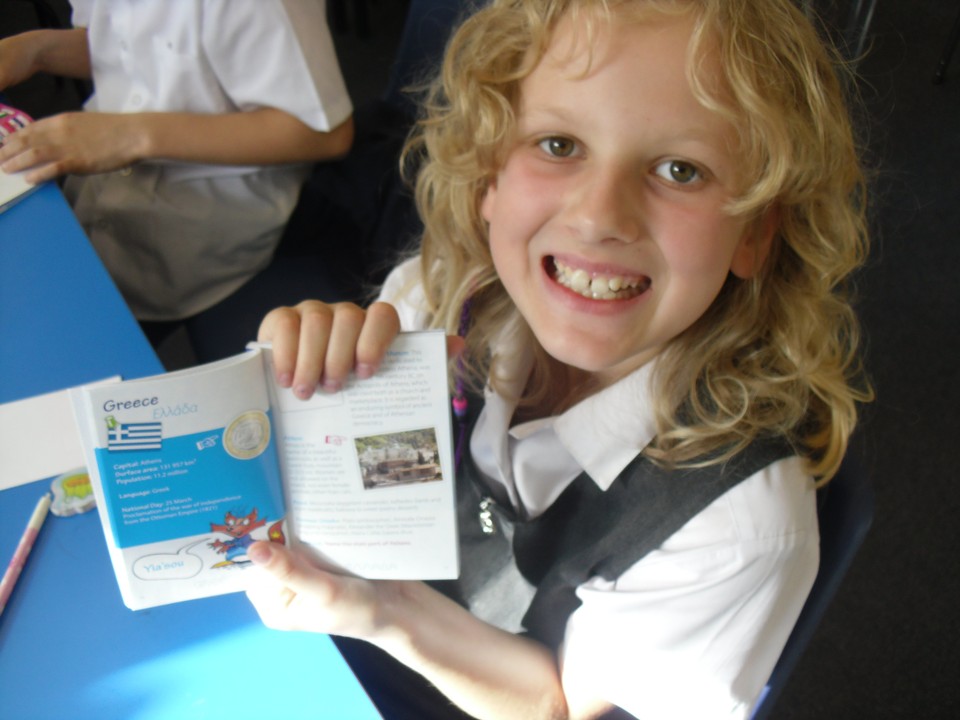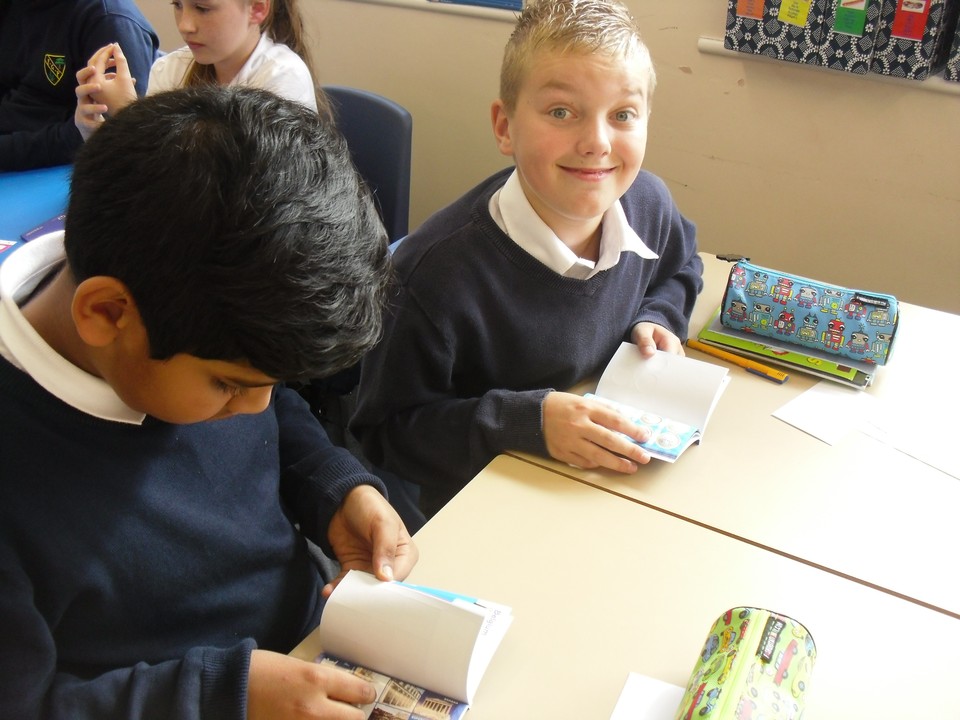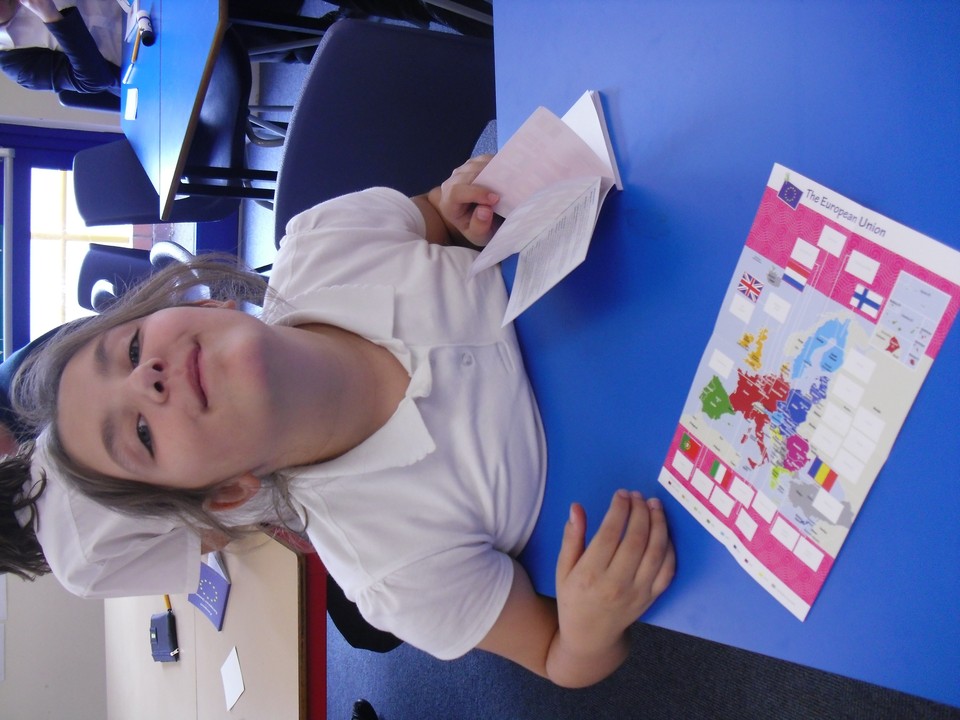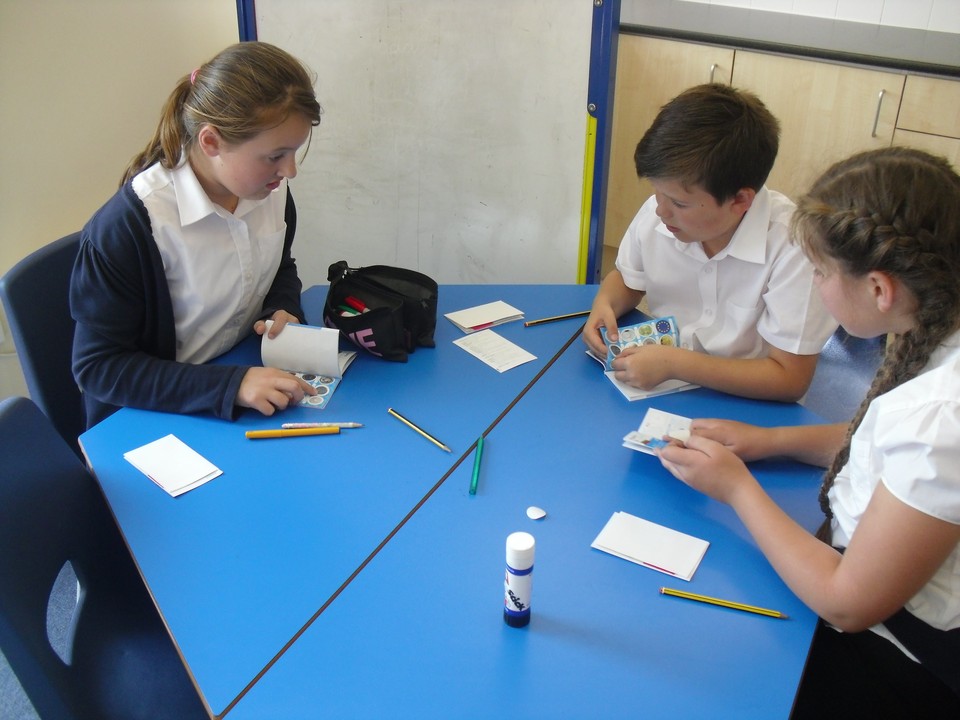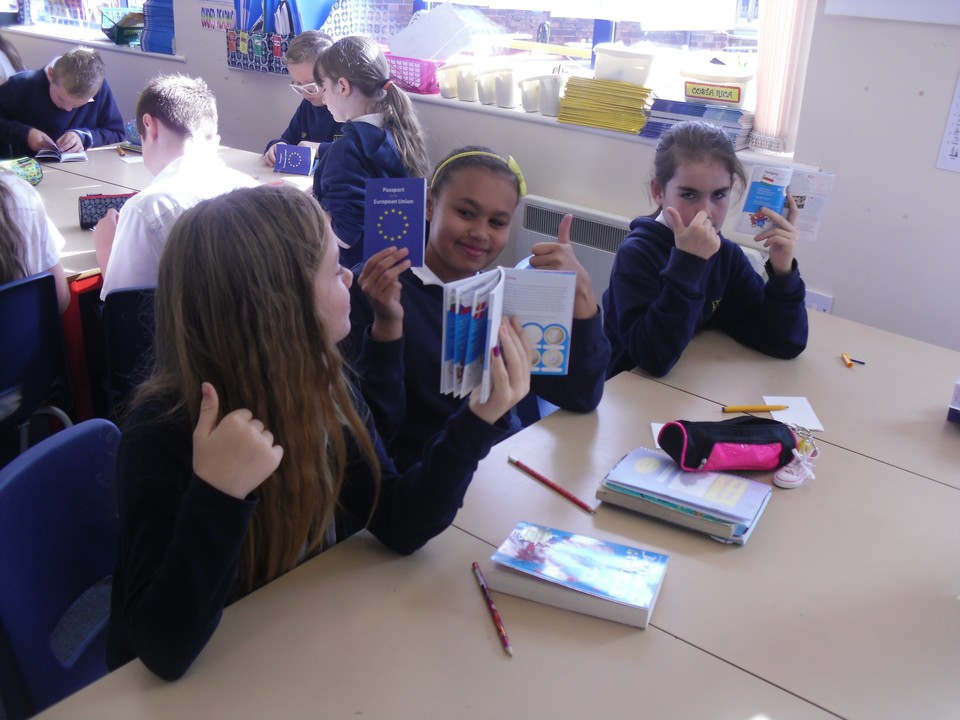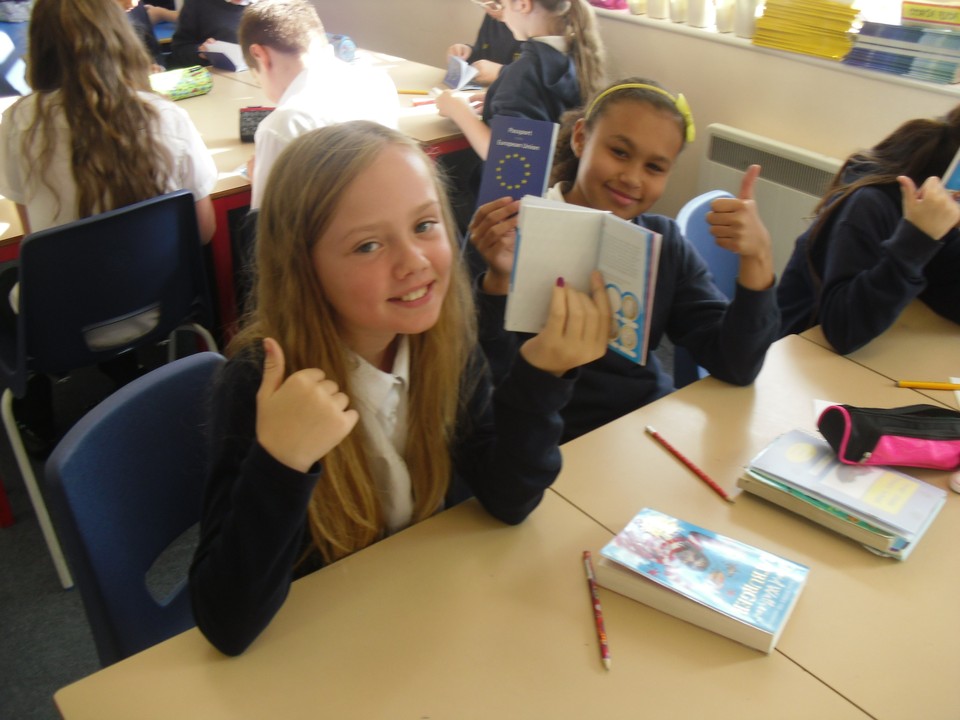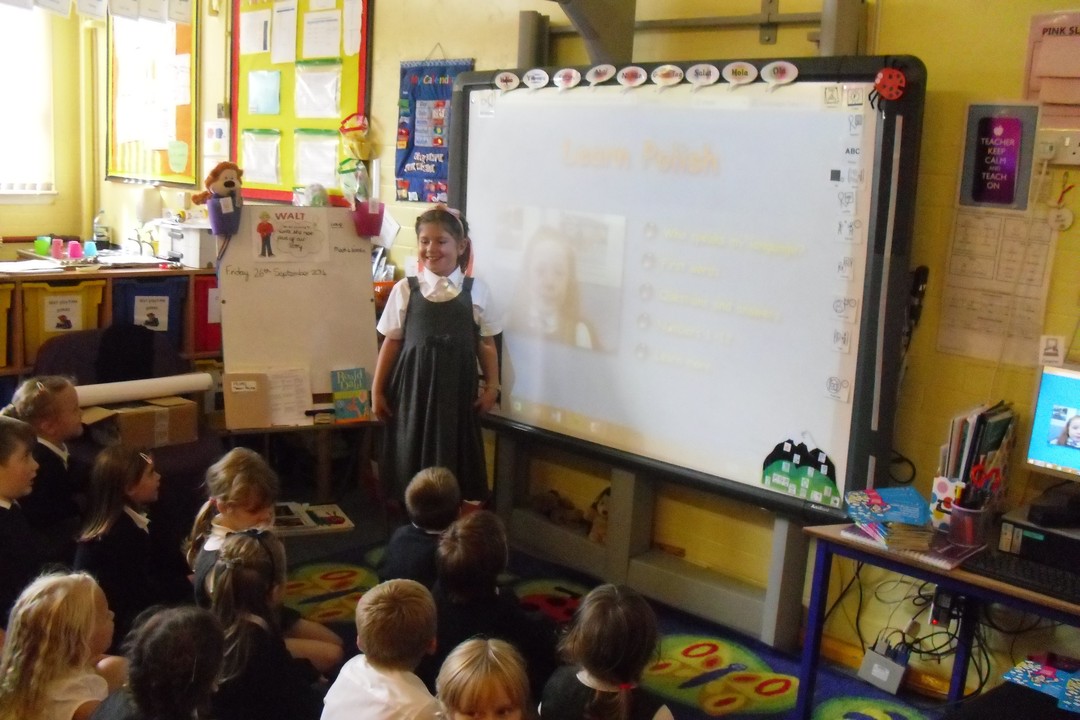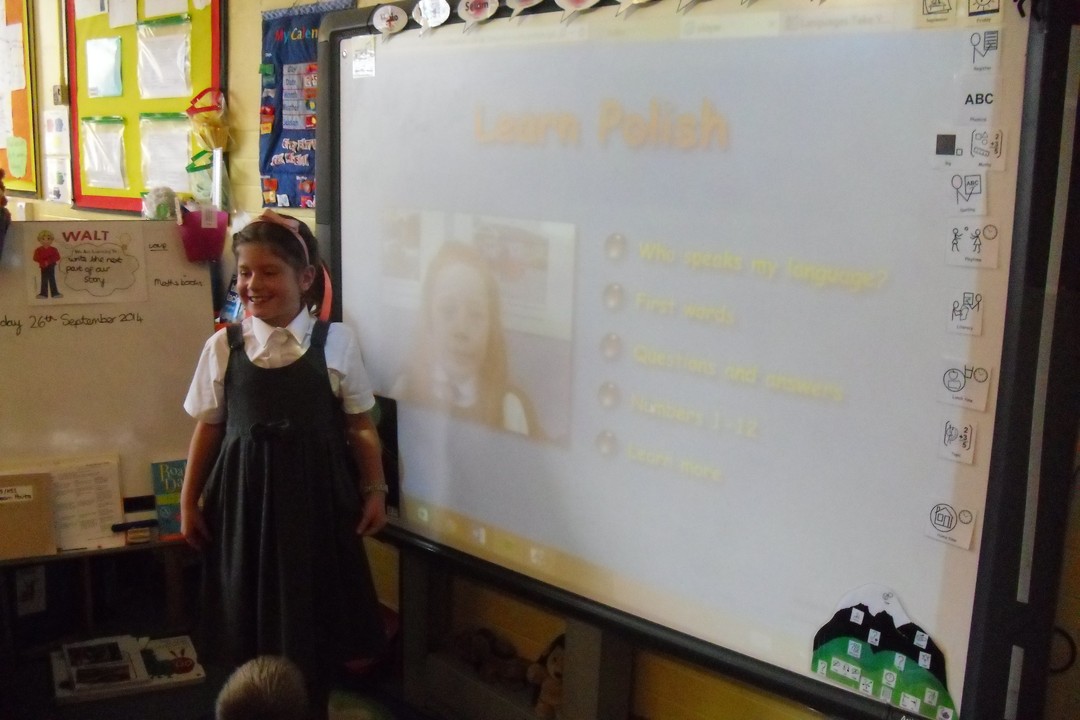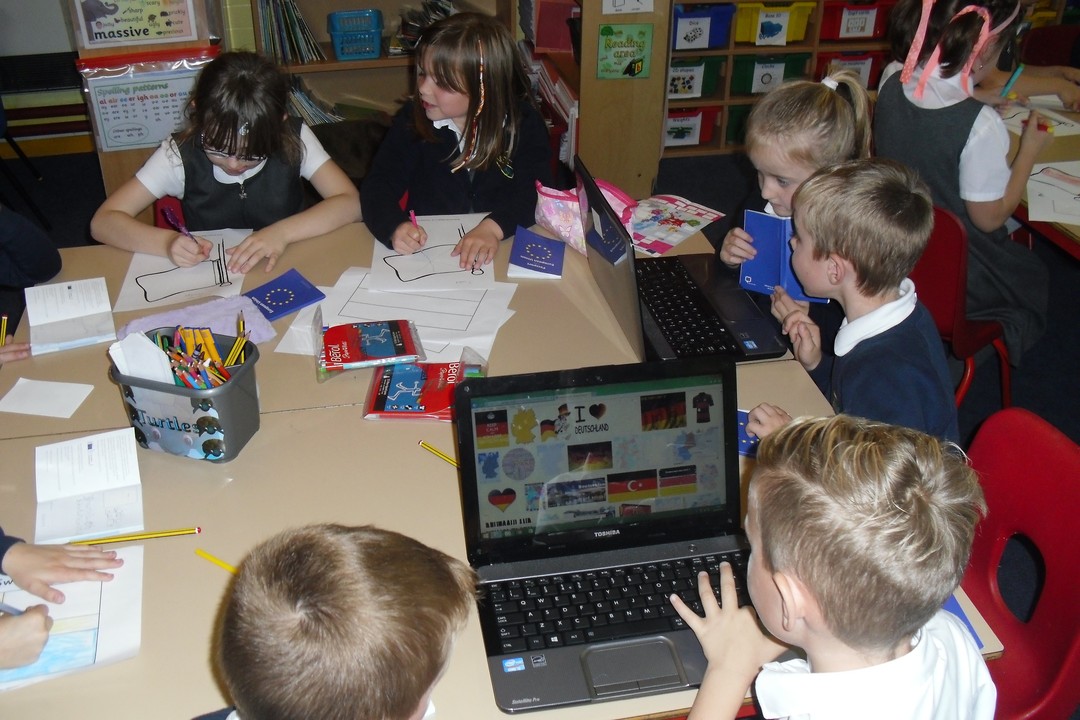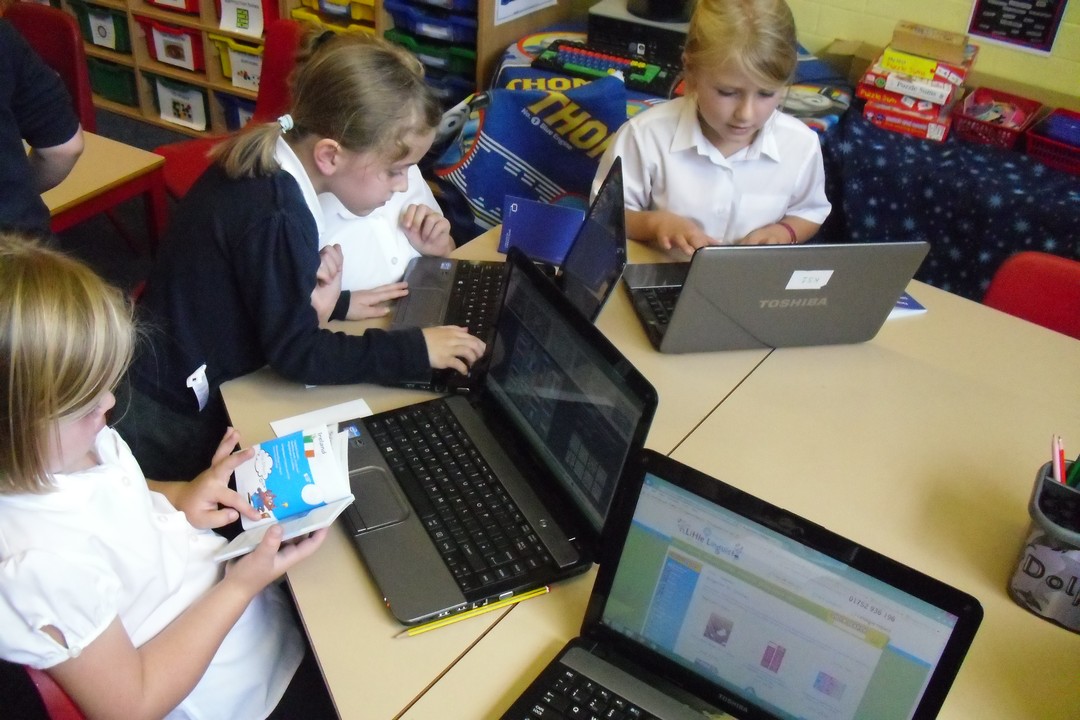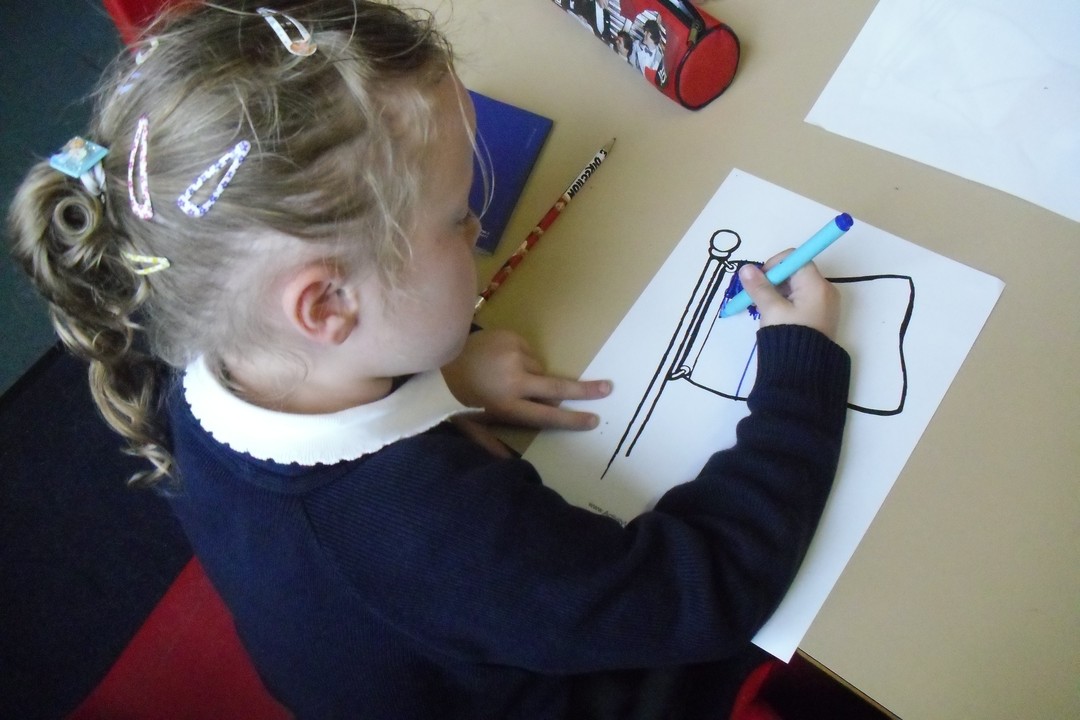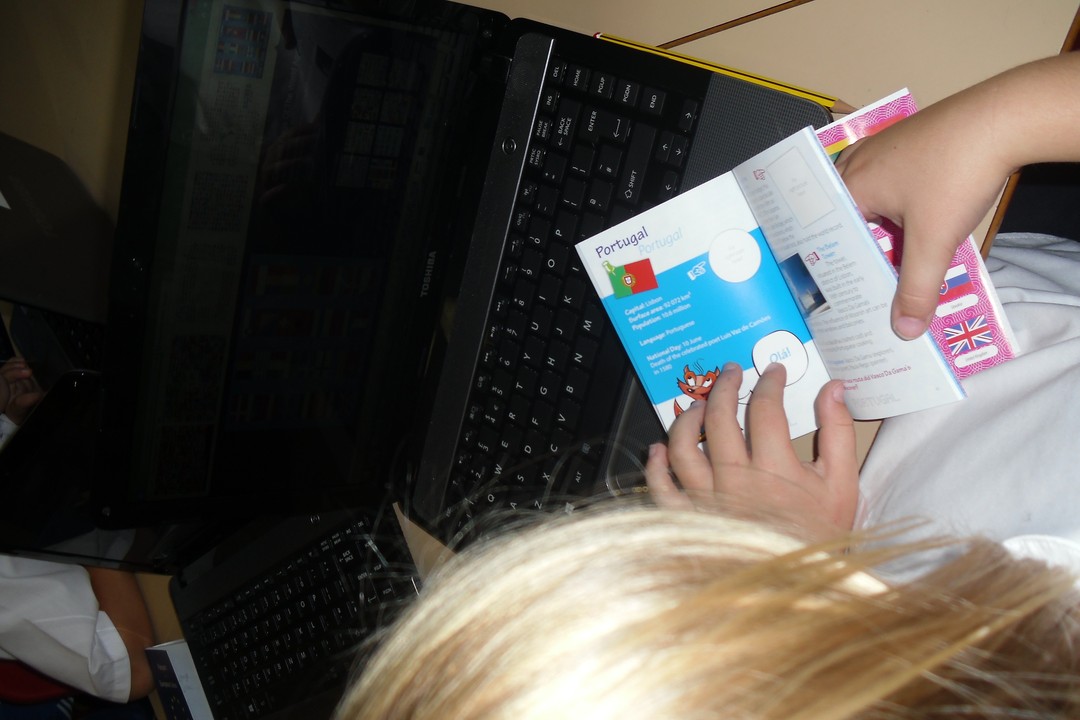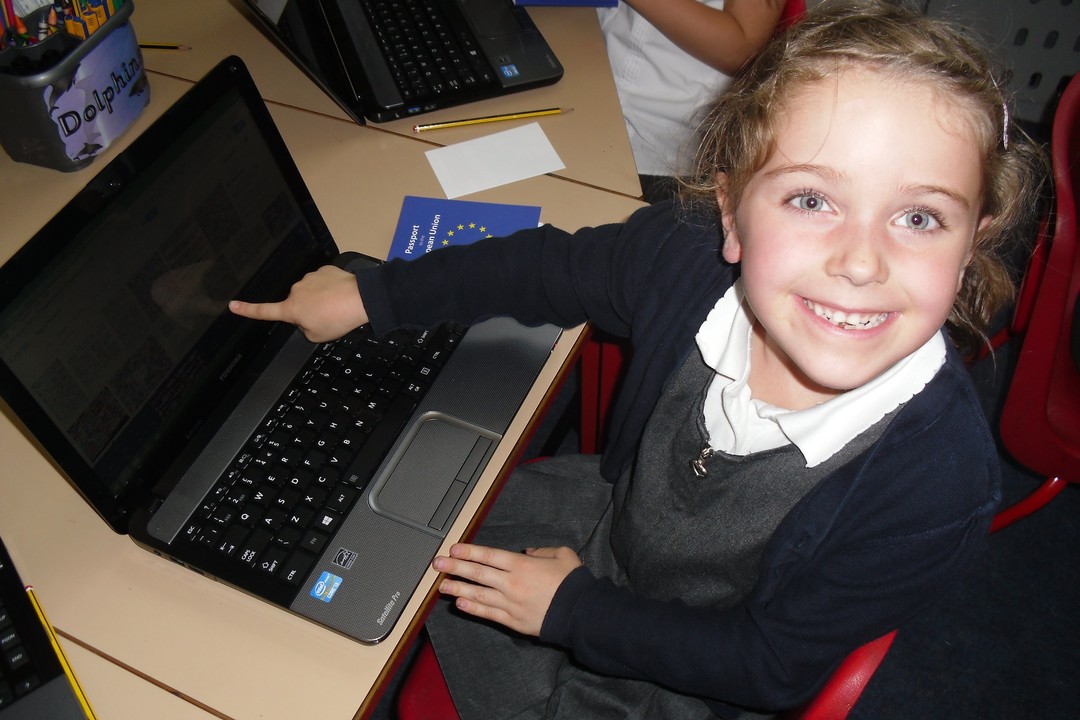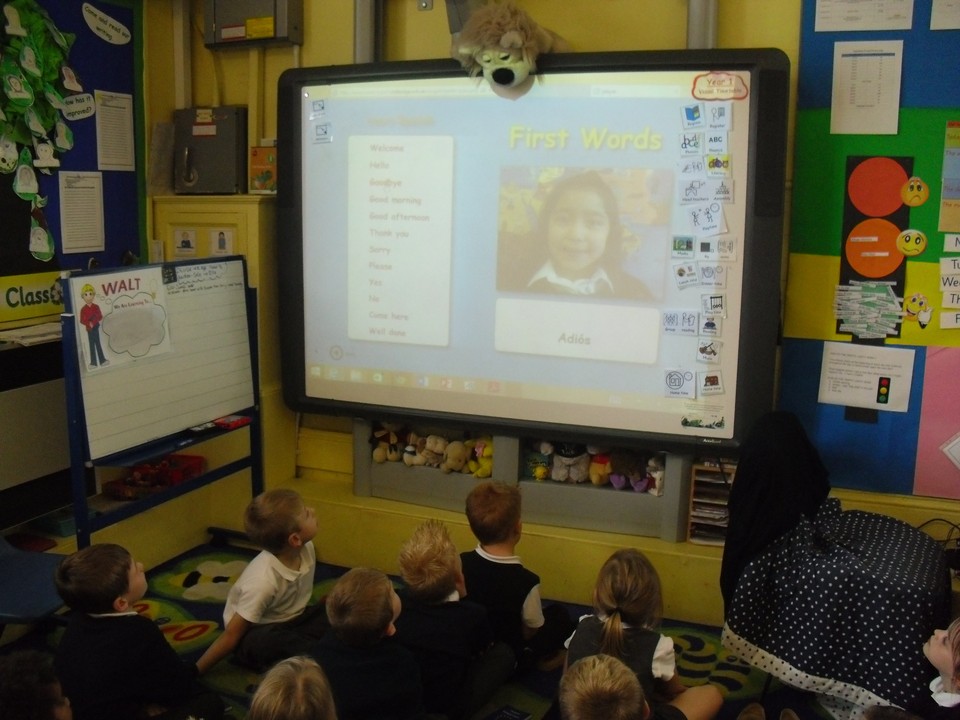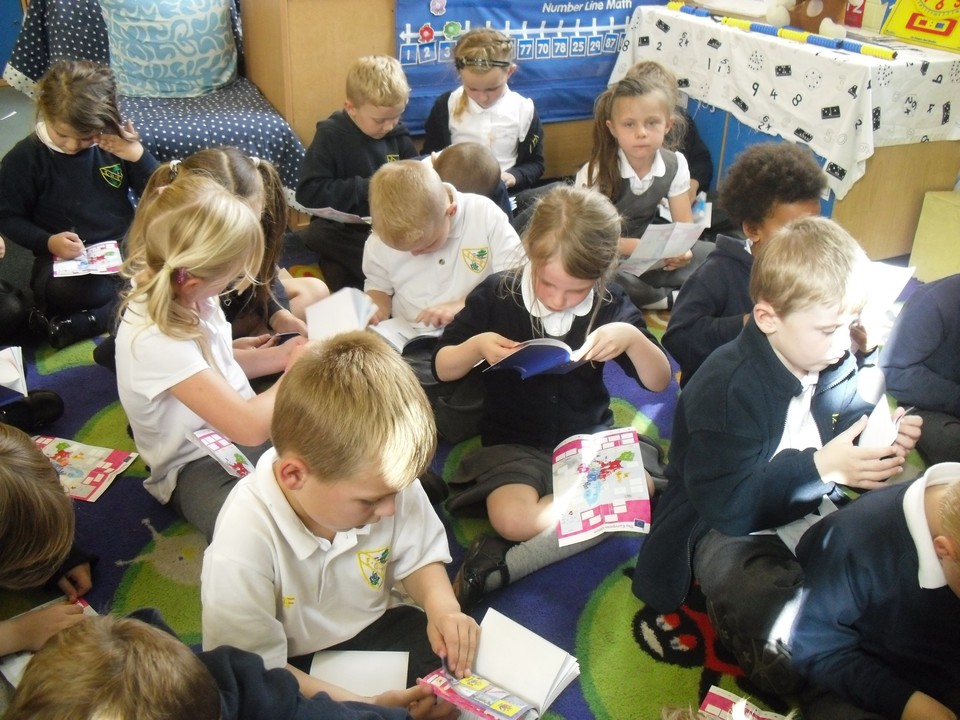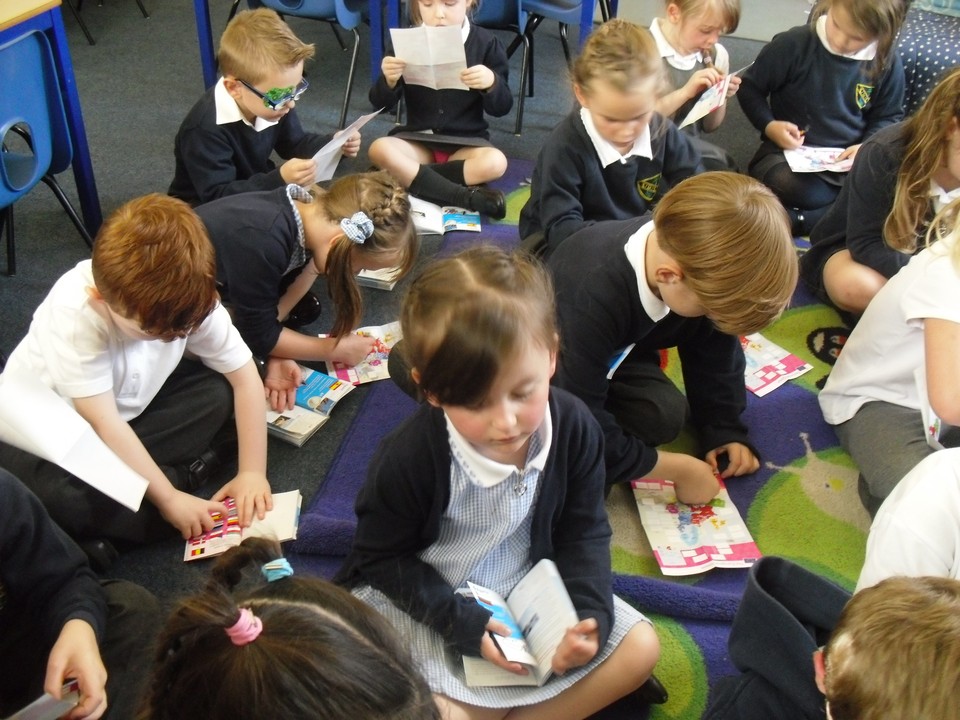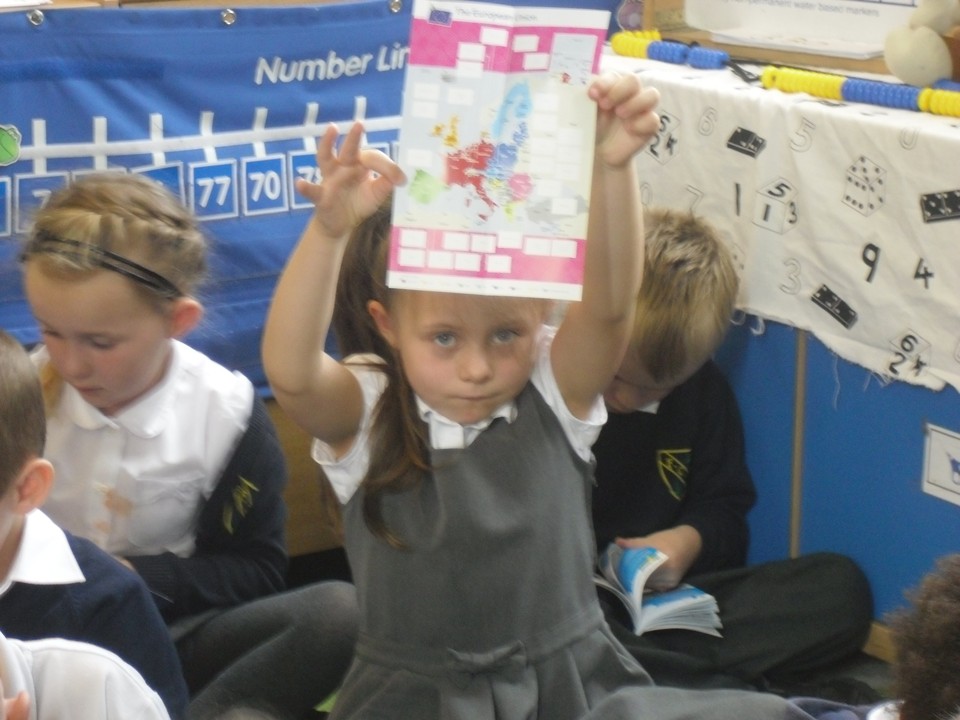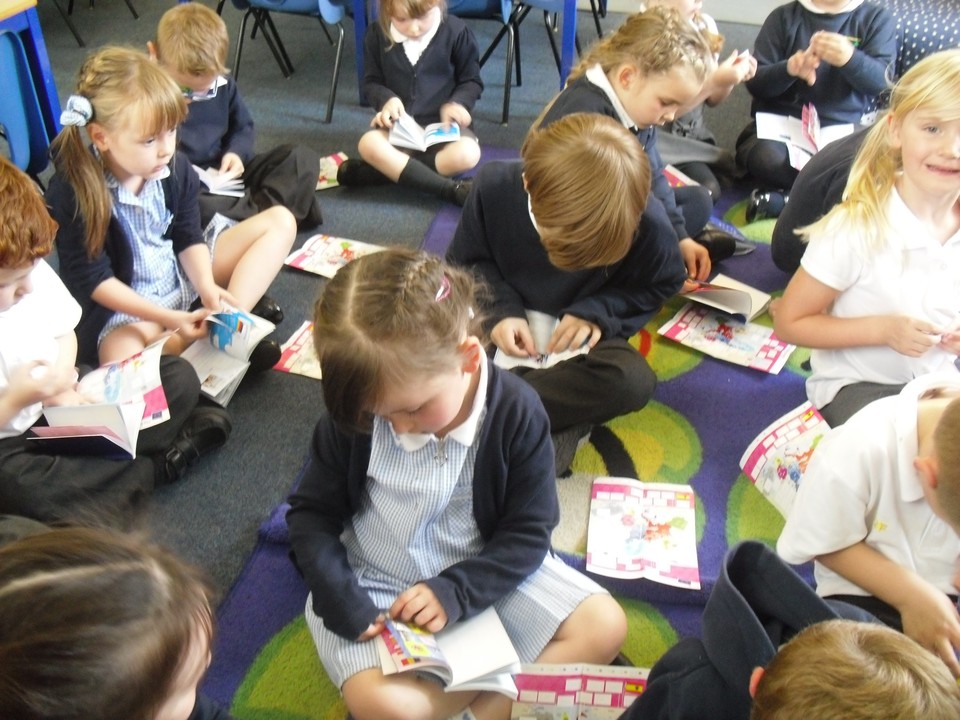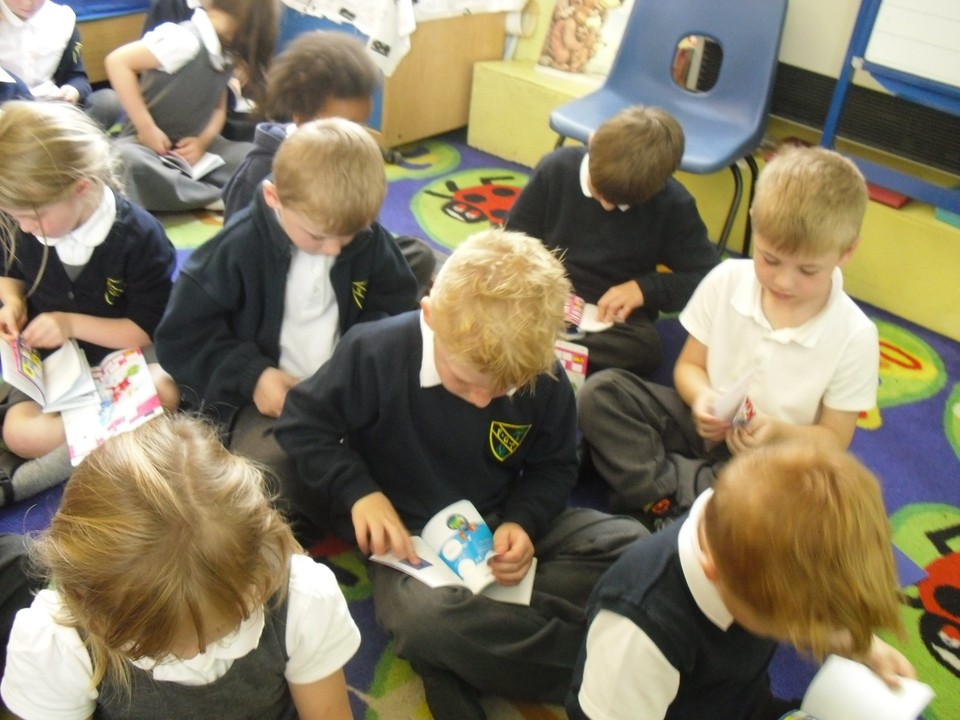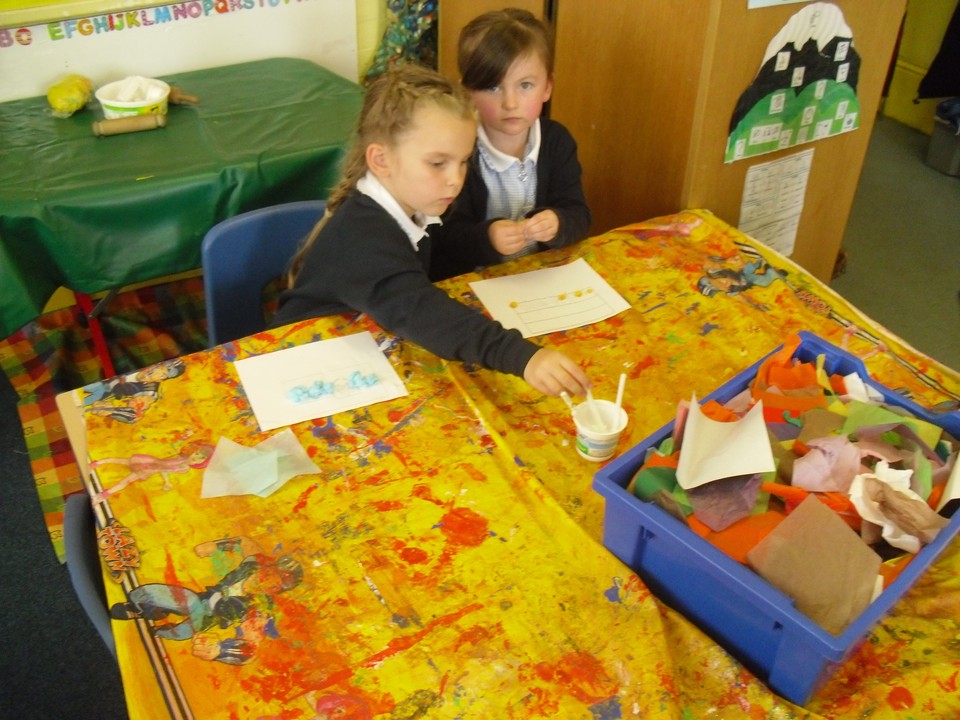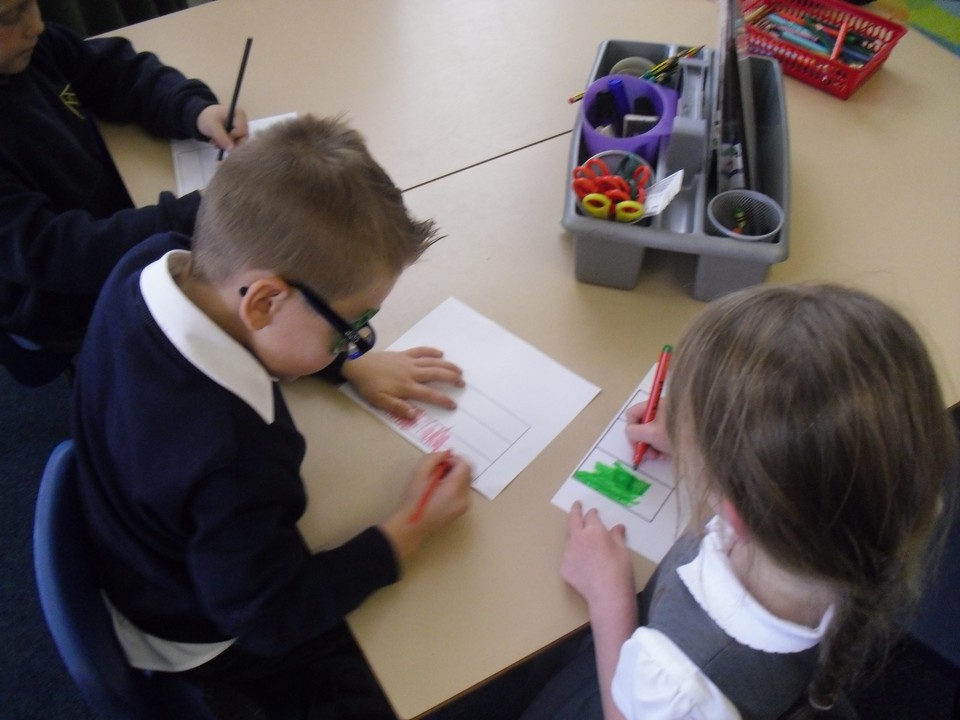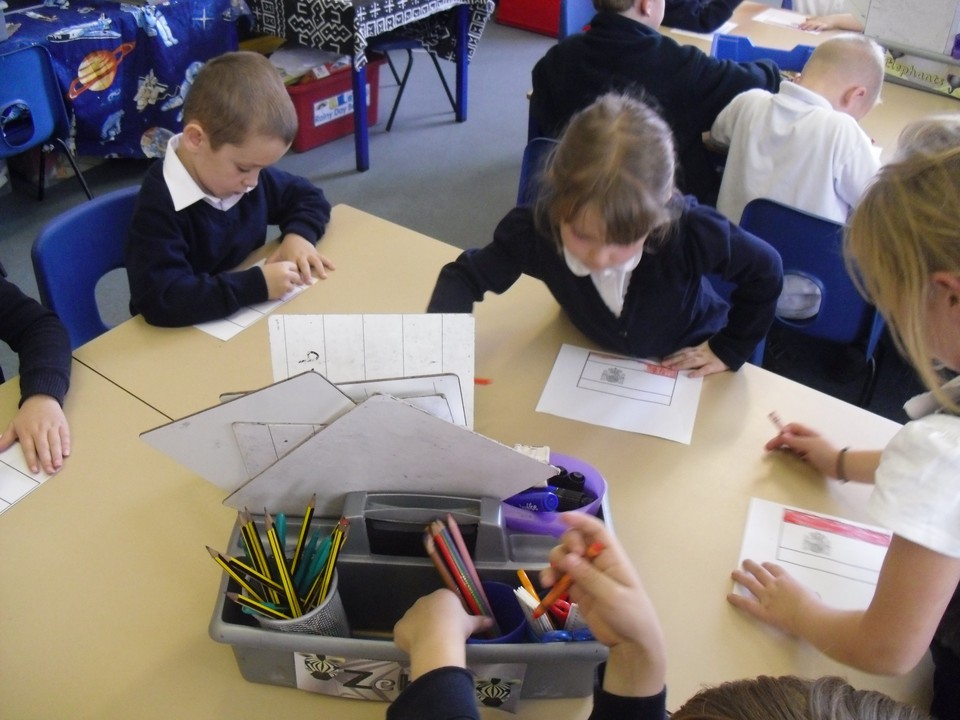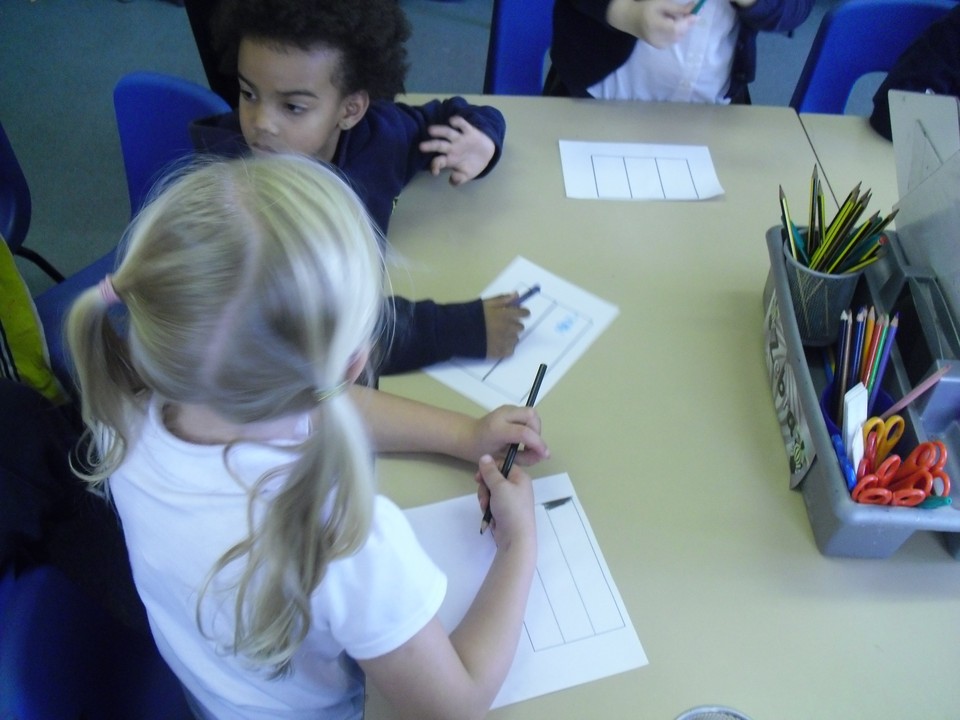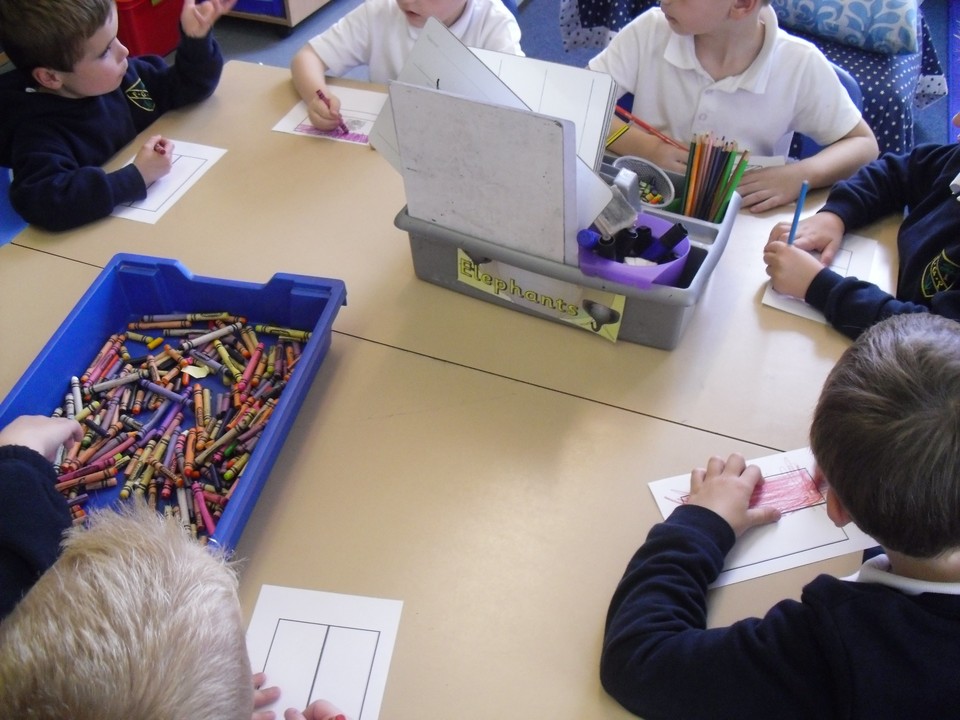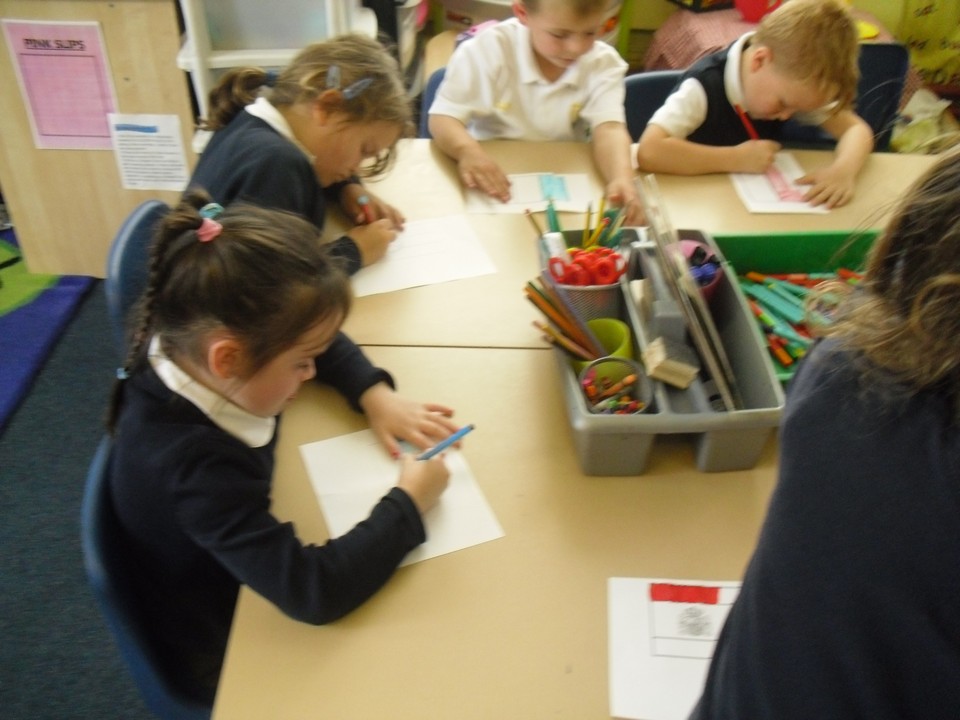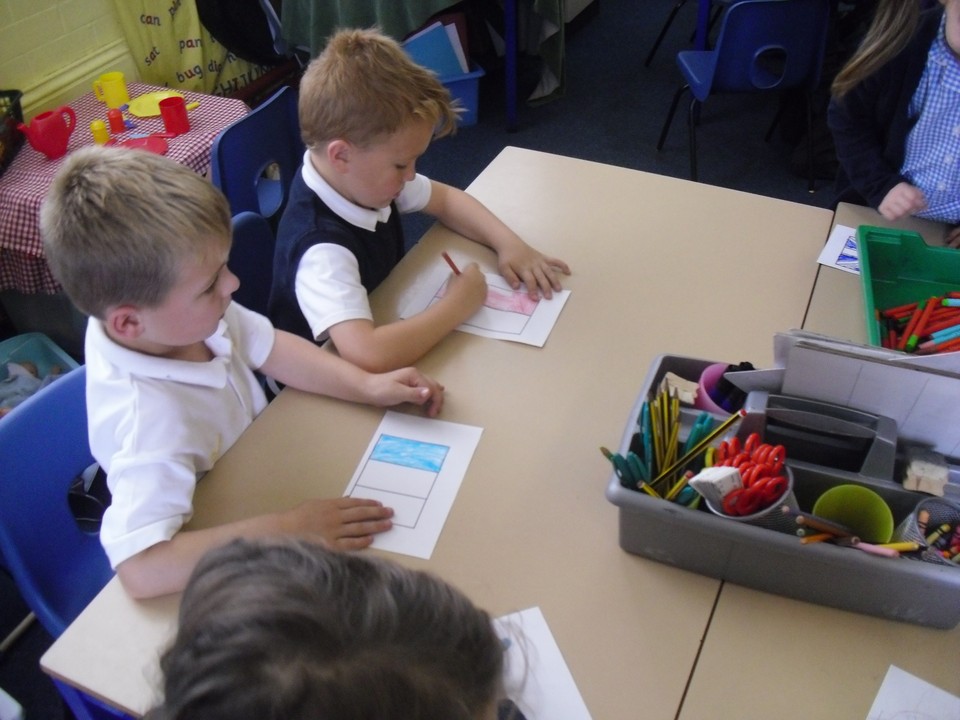 Yearly Overview
Please see our yearly overview below for some of the key dates for 2014/2015:
Sports & Healthy Eating Week
The children have had great fun completing a range of activities that involve Zumba routines, circuit training, football coaching with Notts Forest and multi-skills events at school and at Quarrydale.
They have also had a great time completing activities about healthy eating all week. They have thought about what makes a healthy lunch box, looked at certain types of food and the "eat-well plate" and made their own healthy meals. Healthy eating week finishes with a whole school picnic out on the school yard this lunchtime.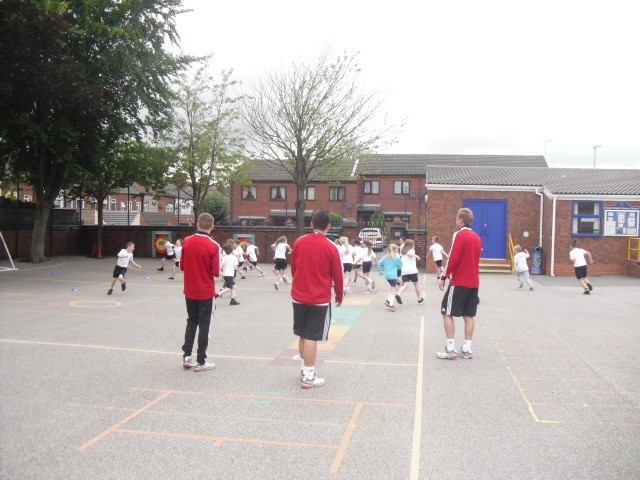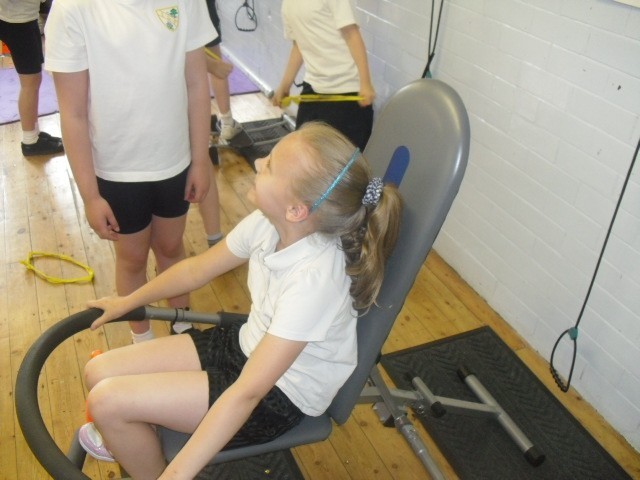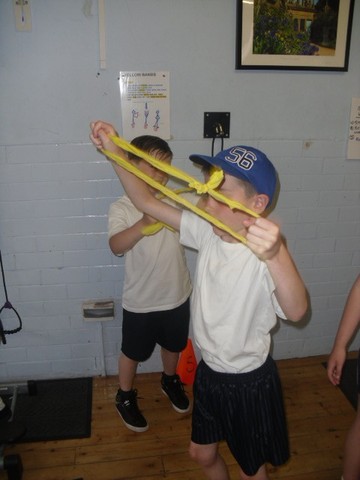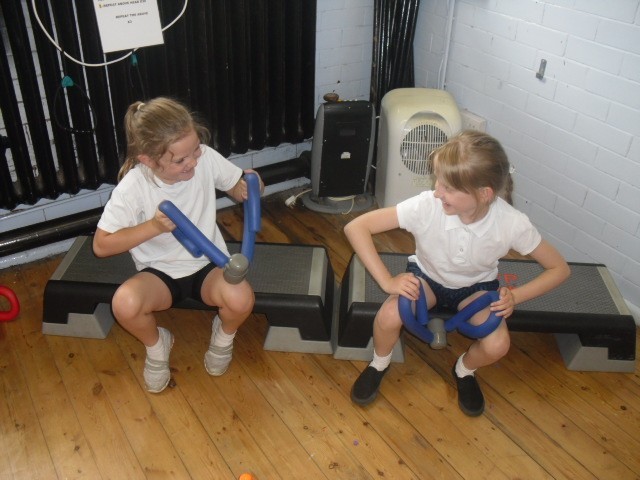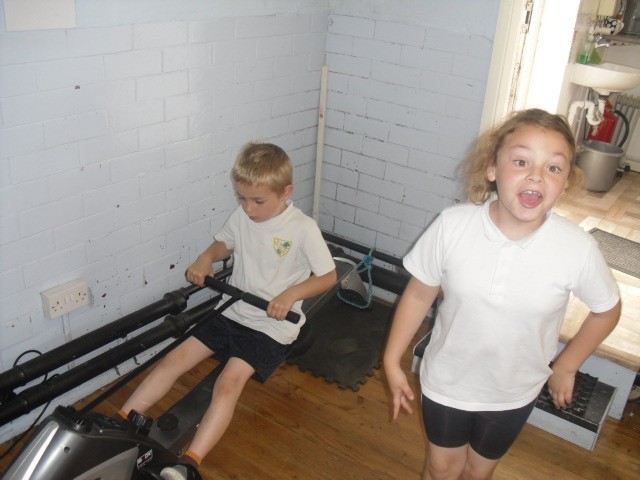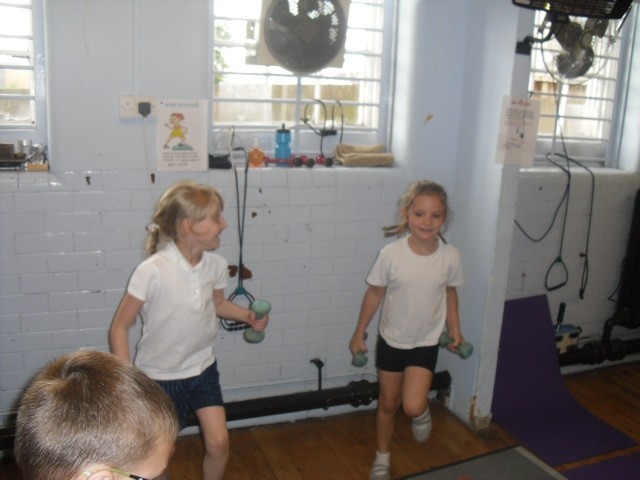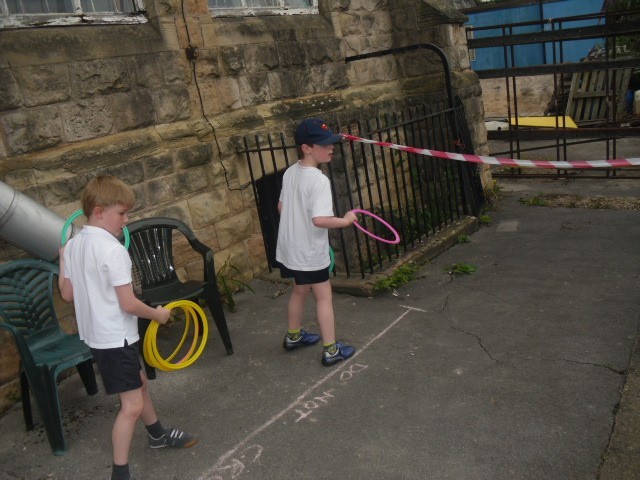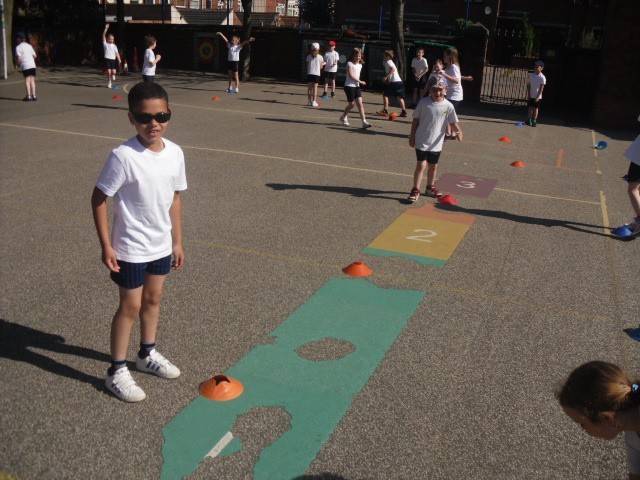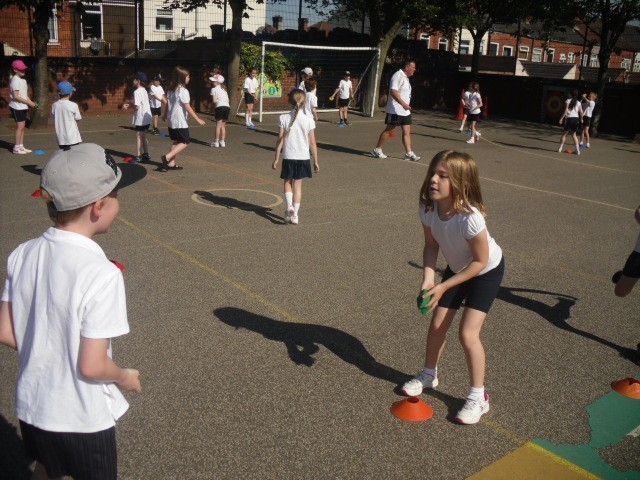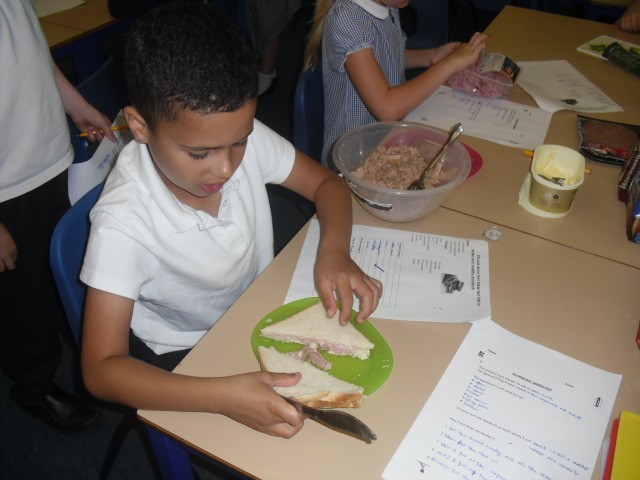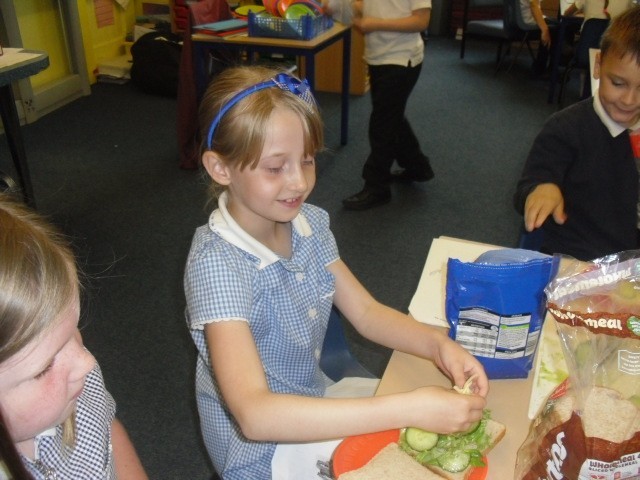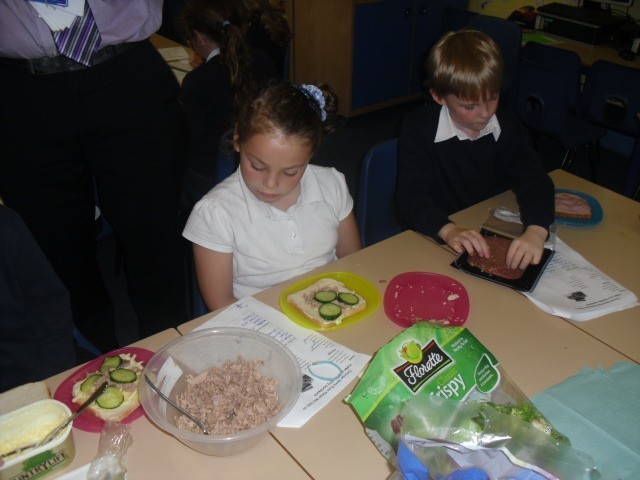 Year 3 Trip to Jewry Wall and Newarke Houses Museum
Year 3 went on a fantastic trip to Jewry Wall and Newarke Houses Museums. We became archaeologists for the day, investigating Roman artefacts, piecing together mosaics and marching like real Roman Legionaries. The children even came under heavy attack by the teachers! Lots of fun learning and a great experience was had by all.
Year 1 & 2 Trip to Yorkshire Wildlife Park
We went around the whole of the wildlife park looking at animals and their habitats. We saw lions, giraffes, zebras and flamingos. The weather was beautiful and a great day was had by all.
The Halle Concert at The Royal Concert Hall (Years 3 & 4)
Year 3 and 4 had a fabulous time playing with the Halle orchestra in Nottingham. All our trumpet practice had paid off as we played along with 2,000 other people. It was loud, but great fun!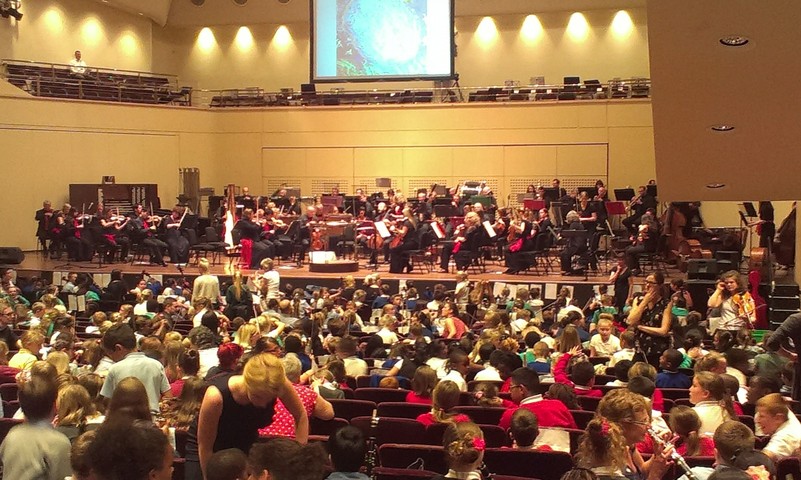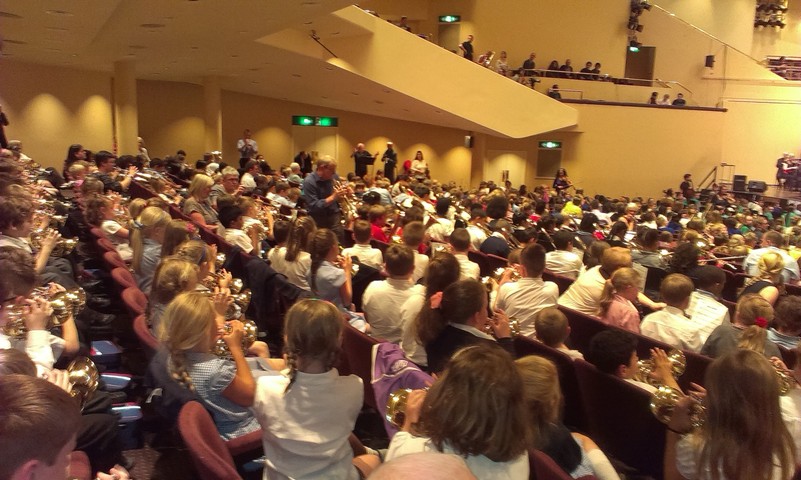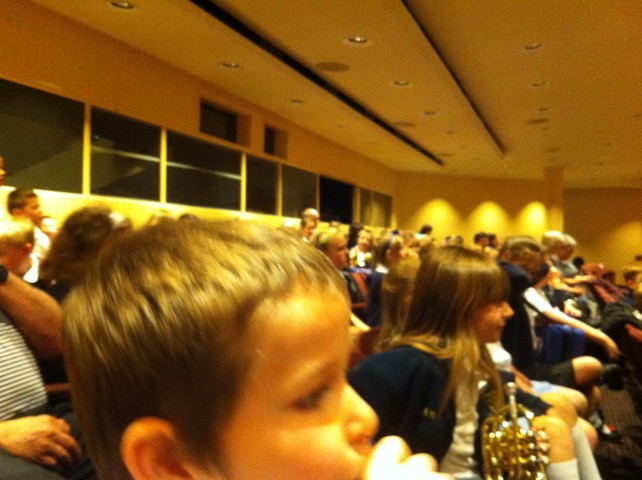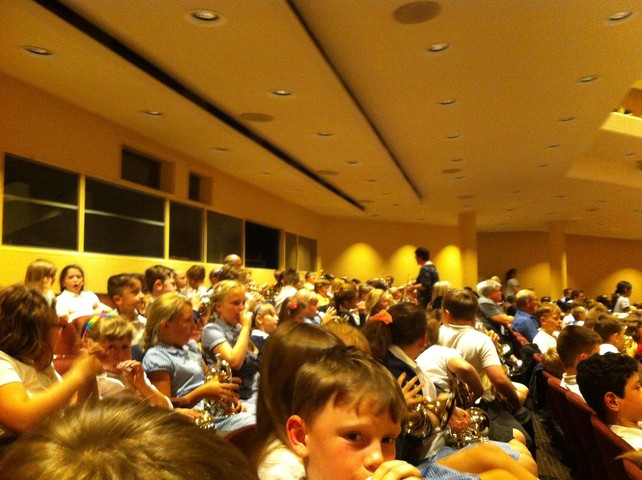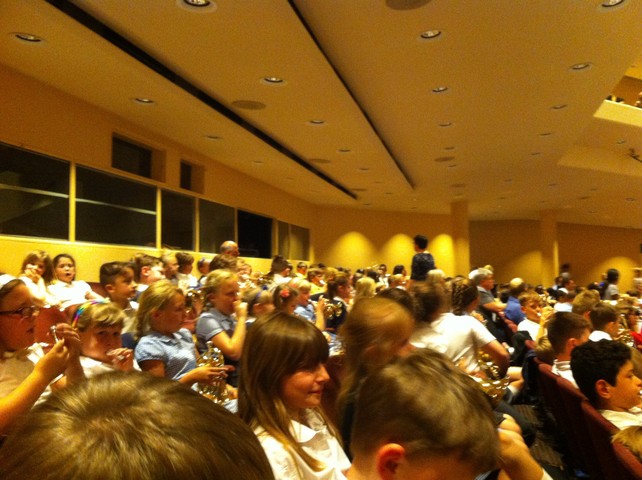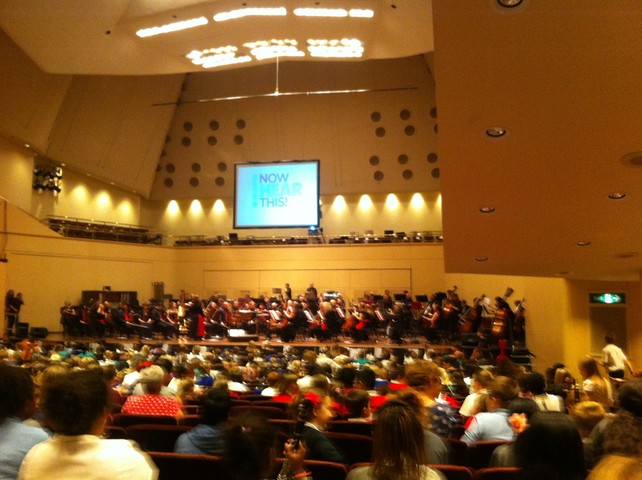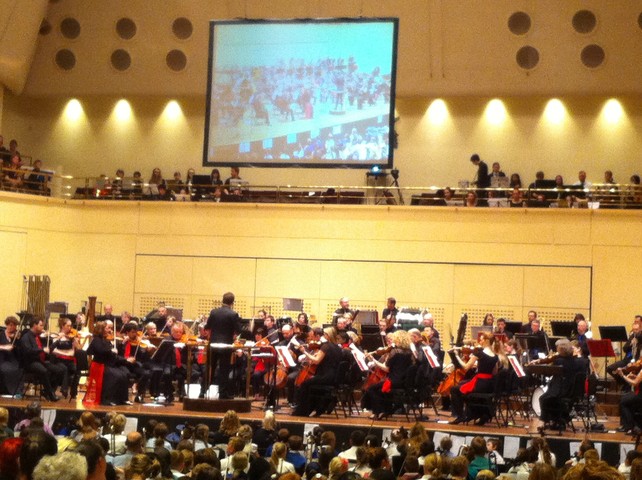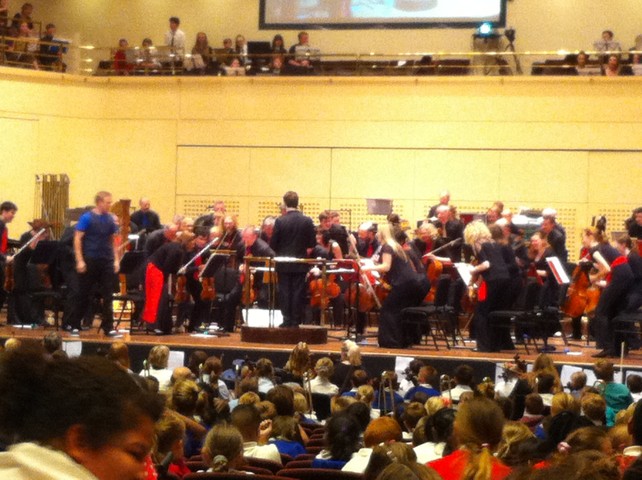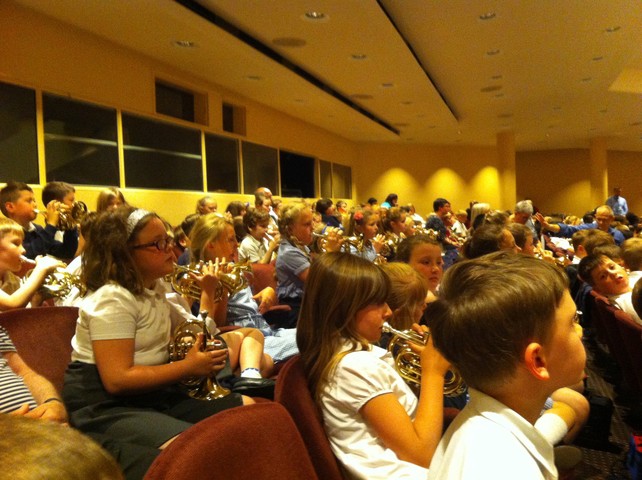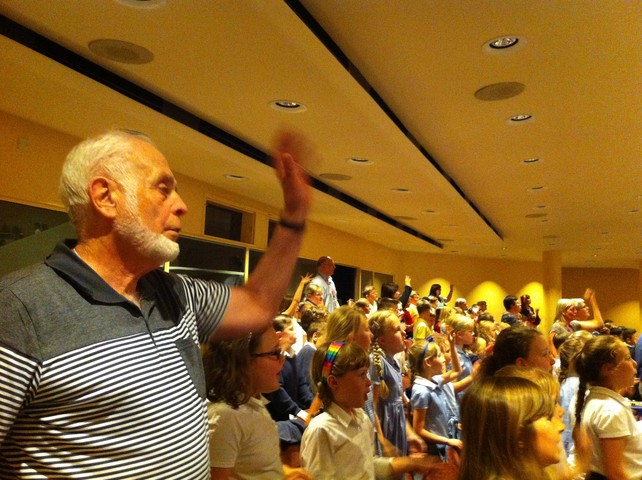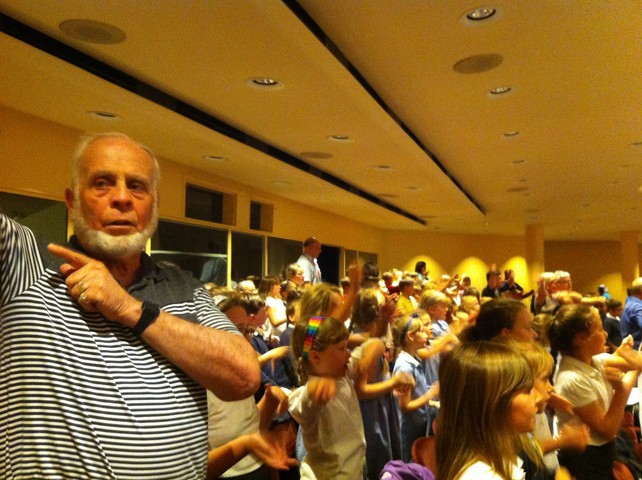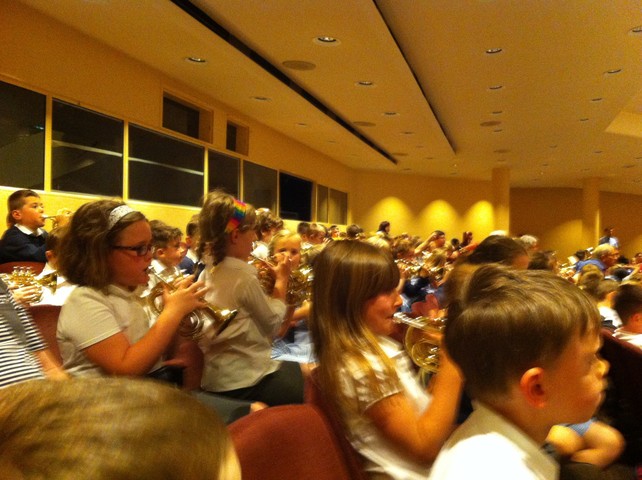 Sainsbury's Active Kids Vouchers
We have raised a massive 3059 Sainsbury's Active Kids vouchers this year. Thank you for all your support in helping us exceed our target of 2552. We have now ordered our play boccia set as well as a ball inflator pump and two instruct-a-rugby balls.
Foundation Stage Trip to Nottingham Castle
Foundation Stage children went to visit Nottingham Castle and had great fun role playing on the castle adventure playground. We learnt about what Nottingham Castle would have been like when Richard the Lionheart lived there and loved making a sound scape of sounds heard at the castle today and comparing this to our sound scape of sounds heard back in 1067.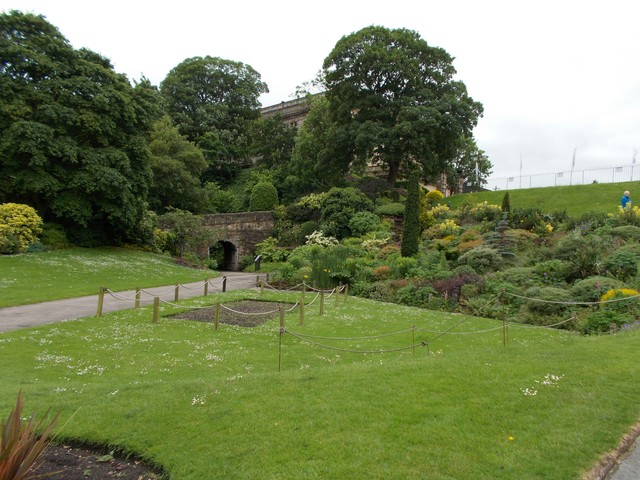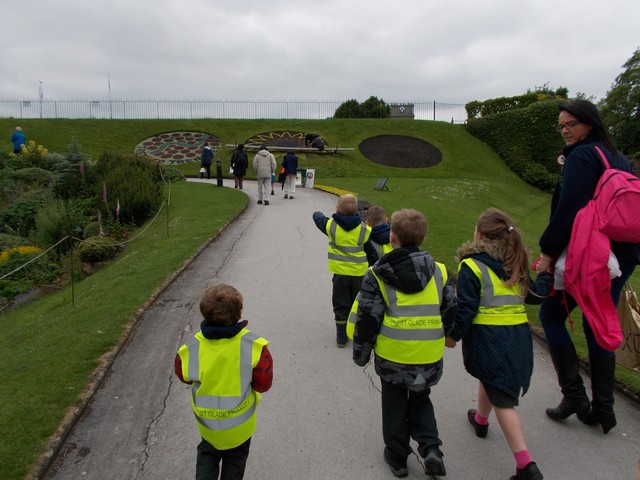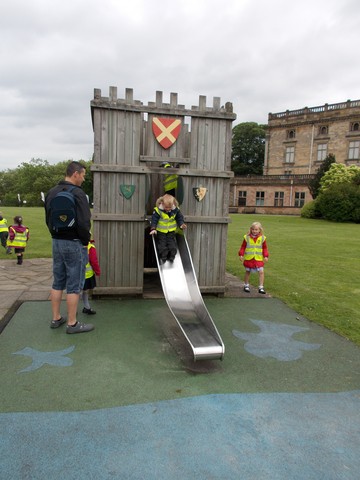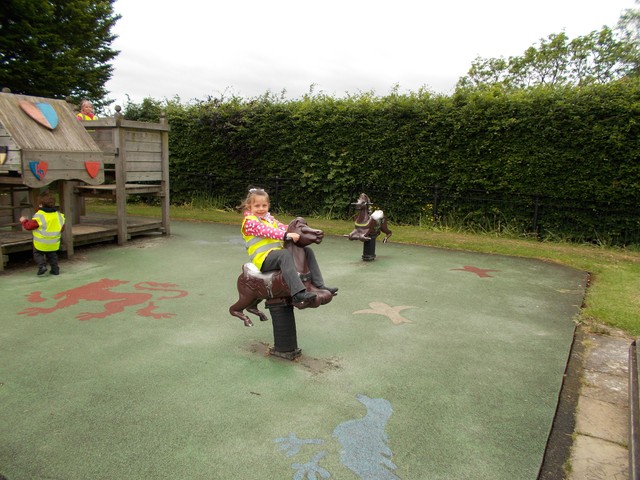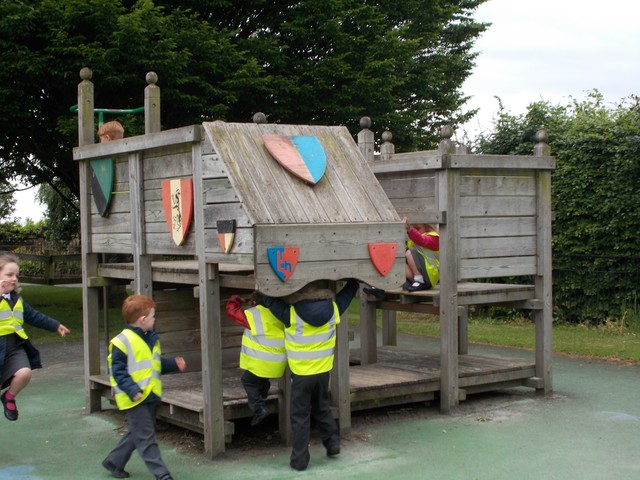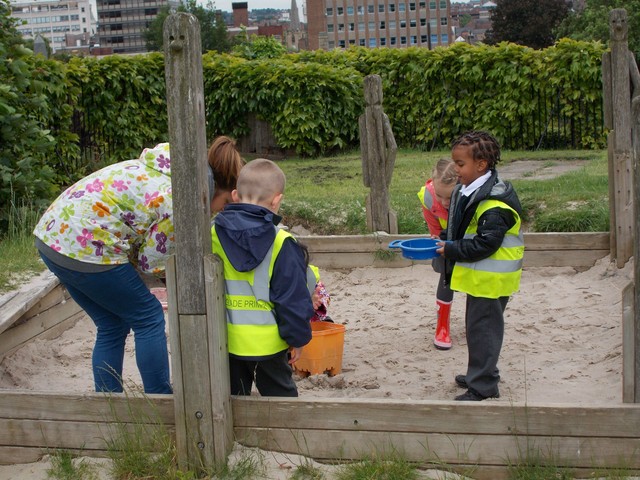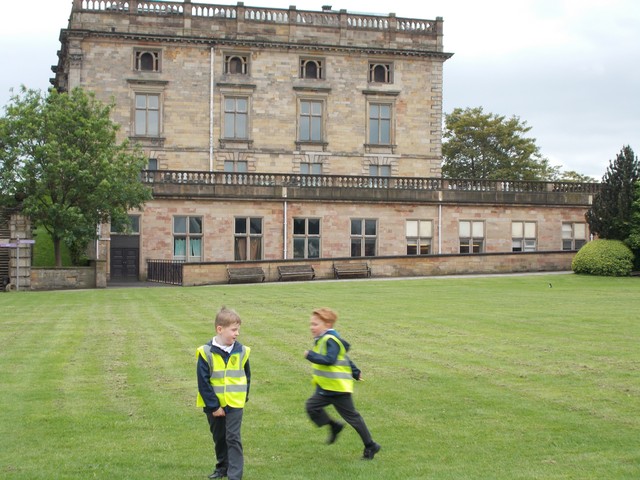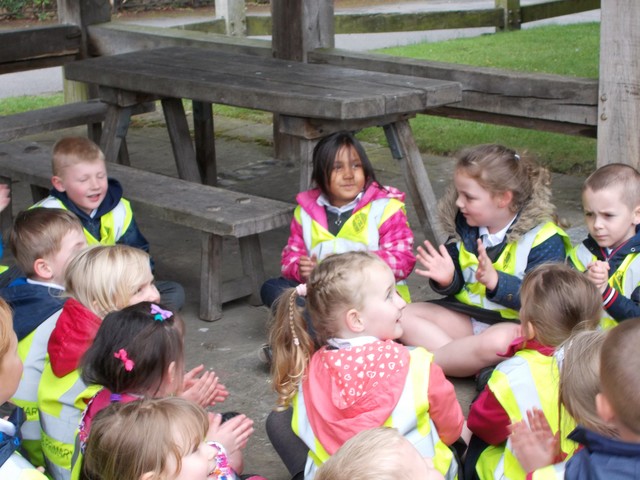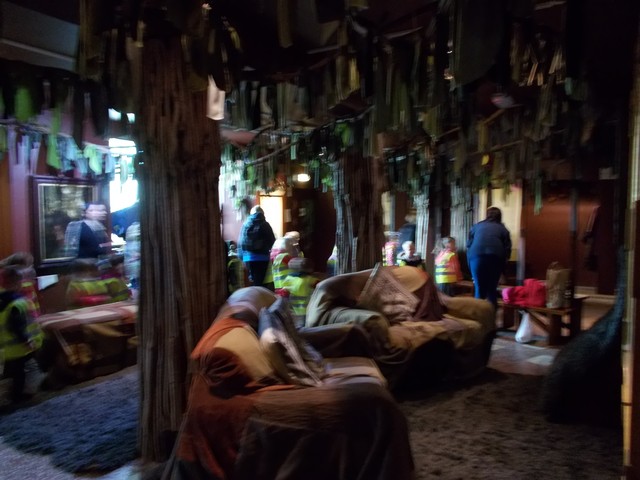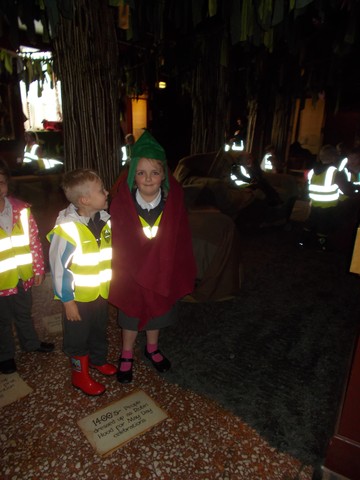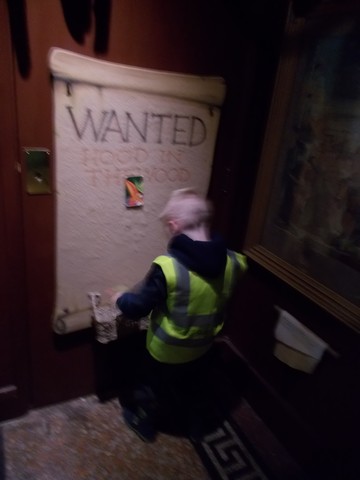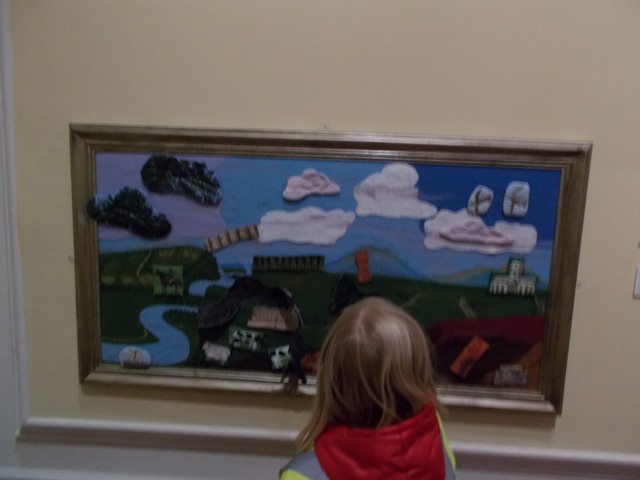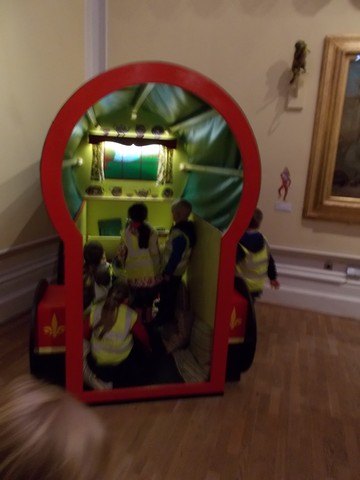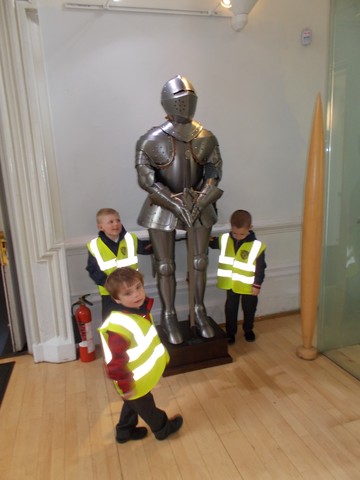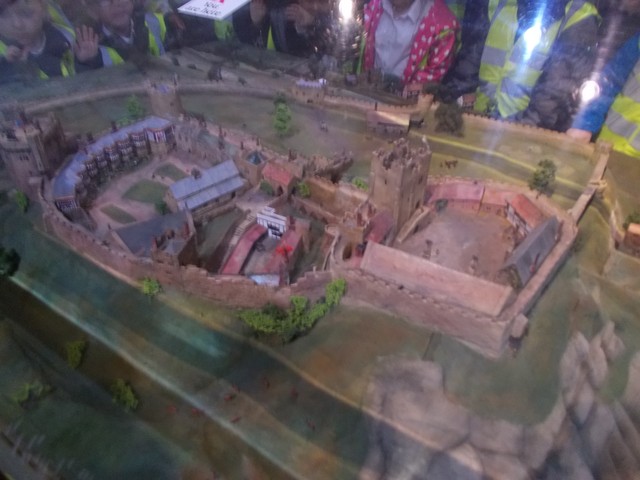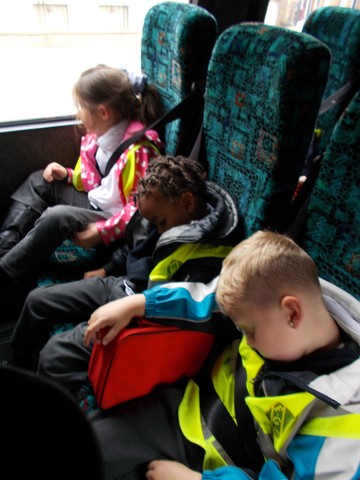 Year 4 Trip to Ashfield Fire Station
Year 4 had a fantastic time at on our trip to the fire station. They learnt a lot about fire safety and safety around water, as well as collecting lots of mini-beasts and pond life to discover how much wildlife can be harmed if fire & water safety isn't followed!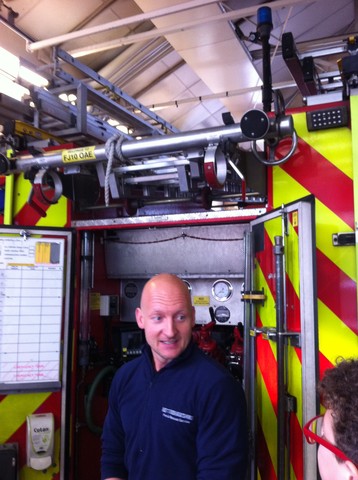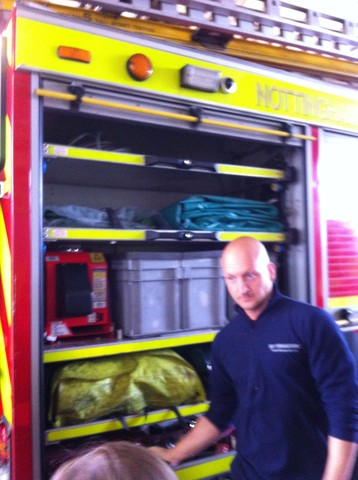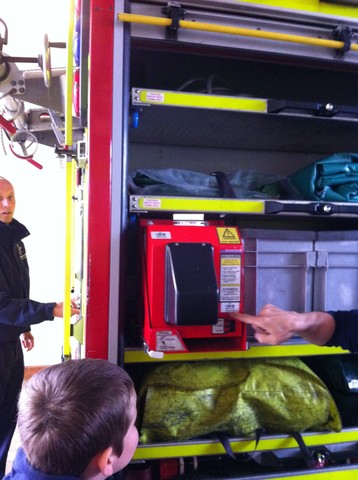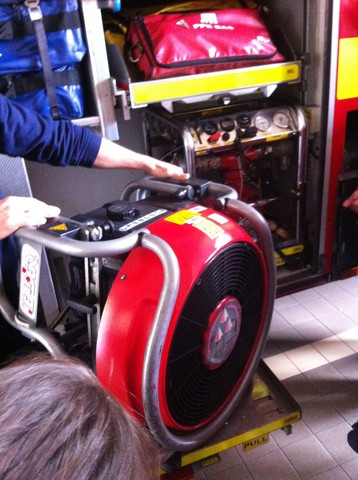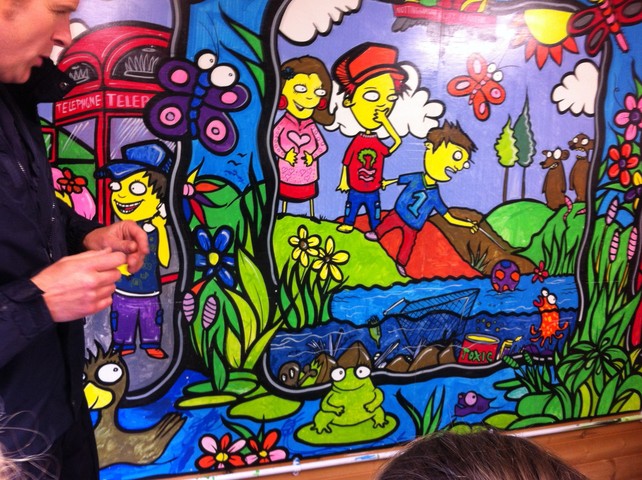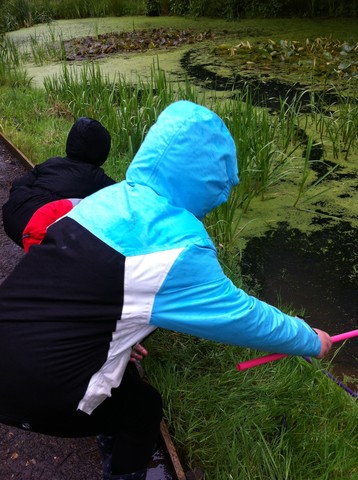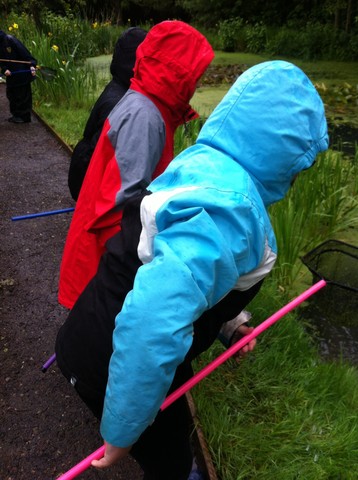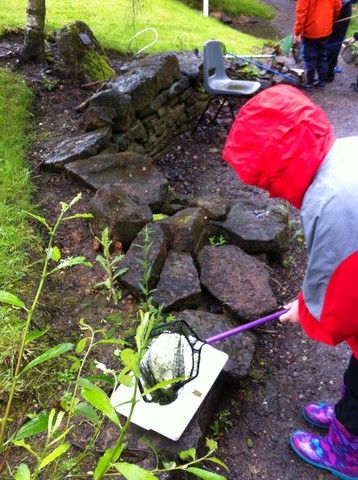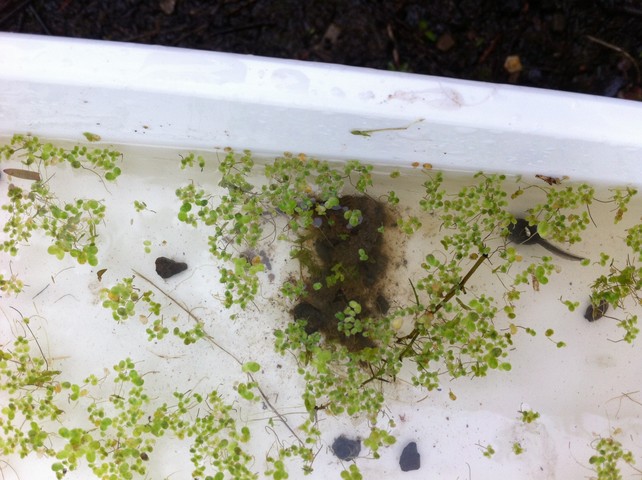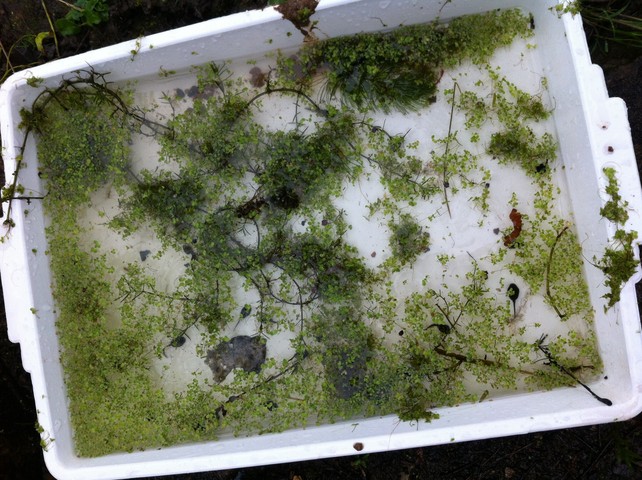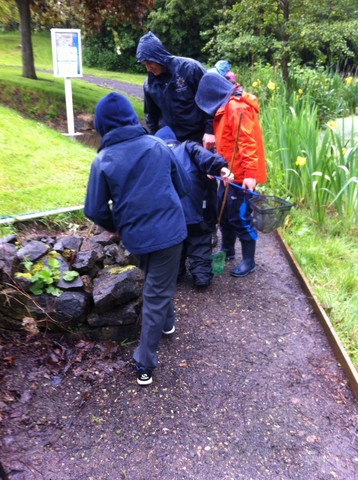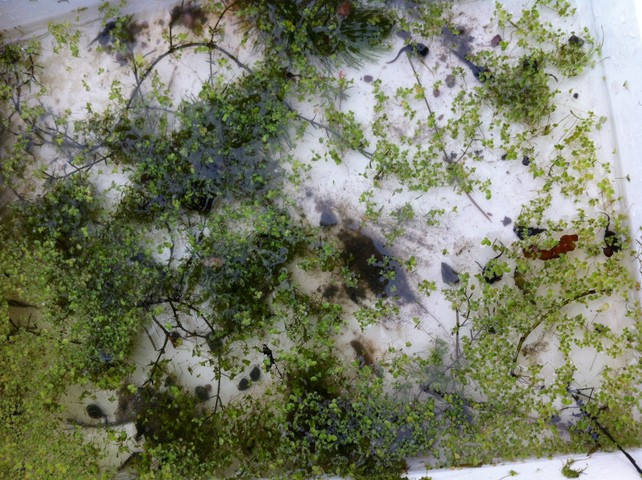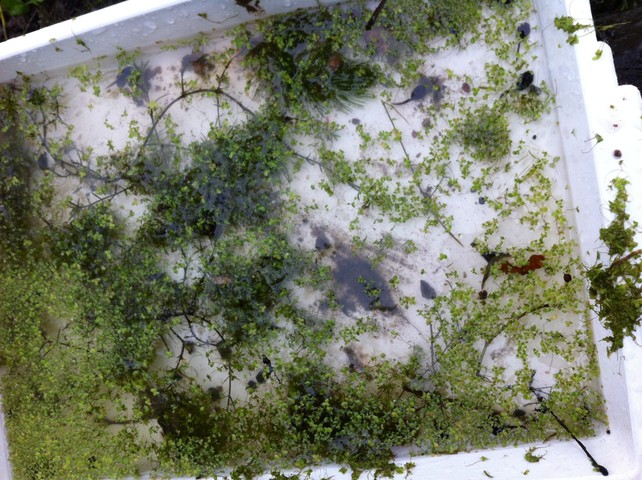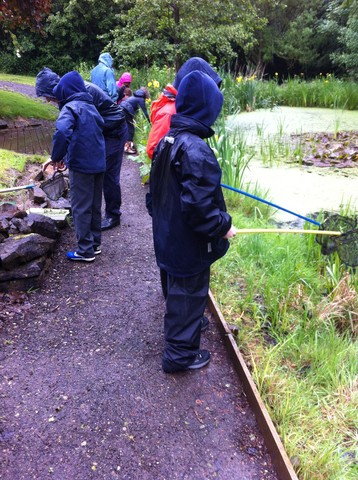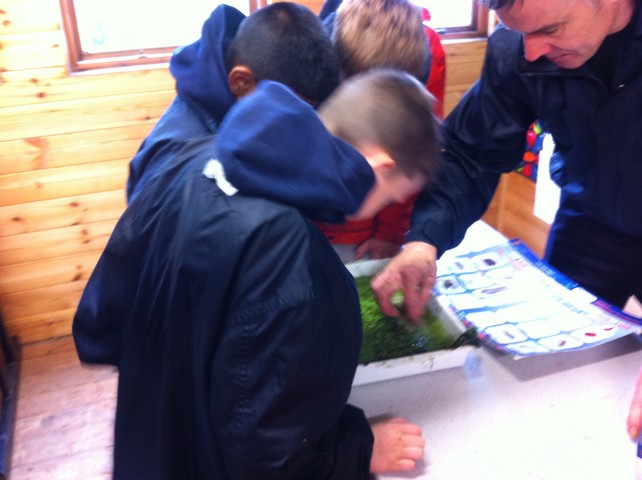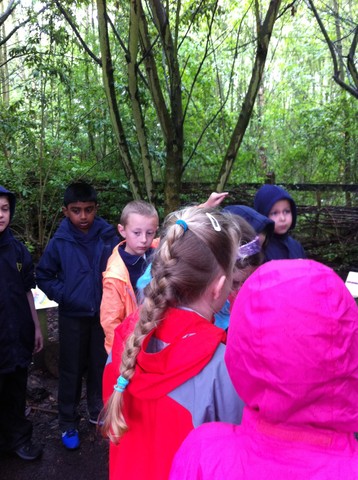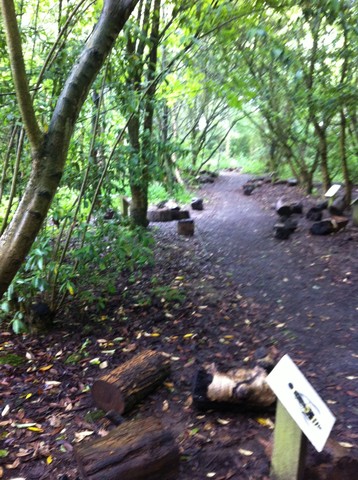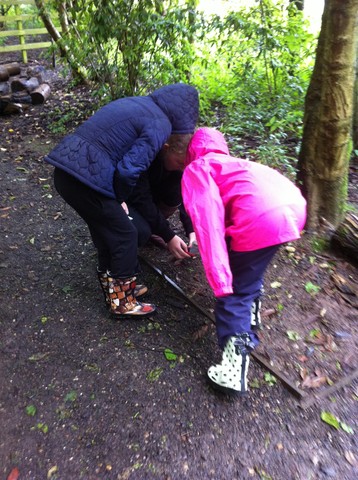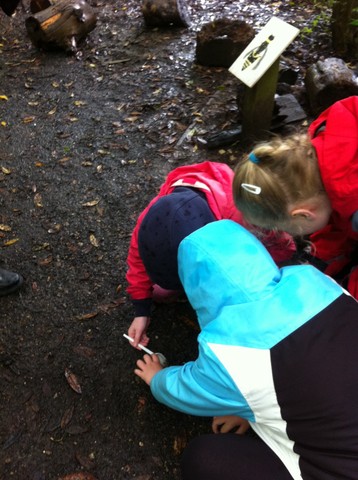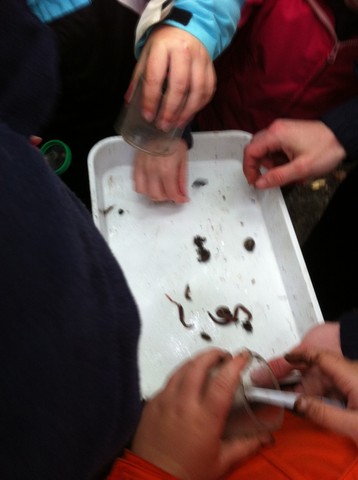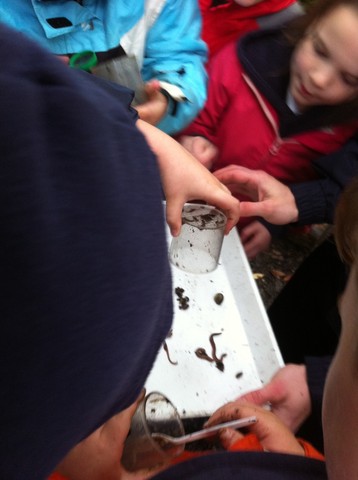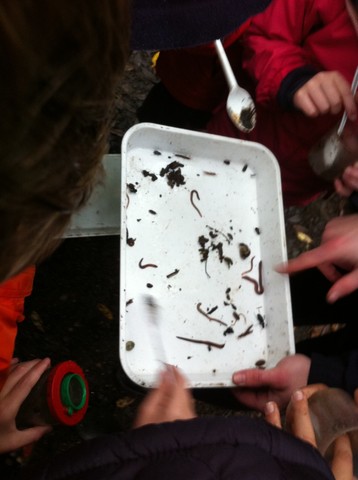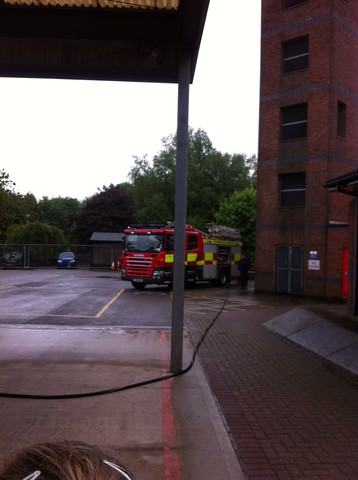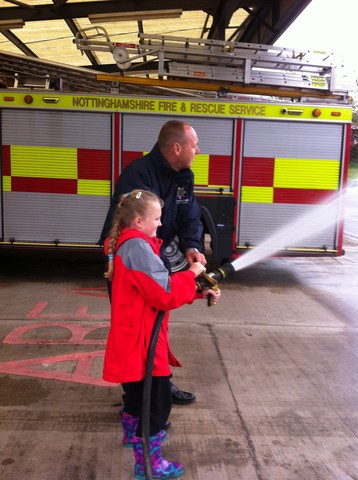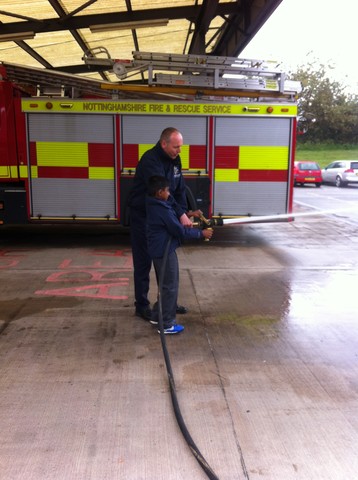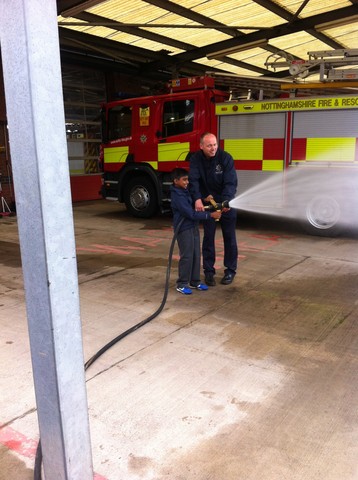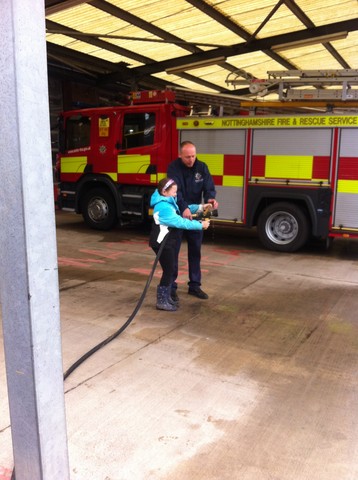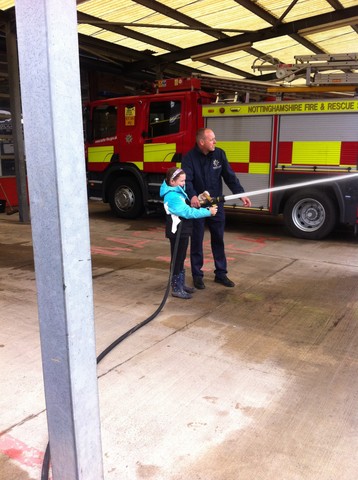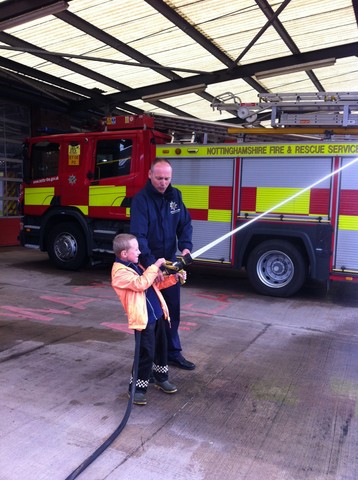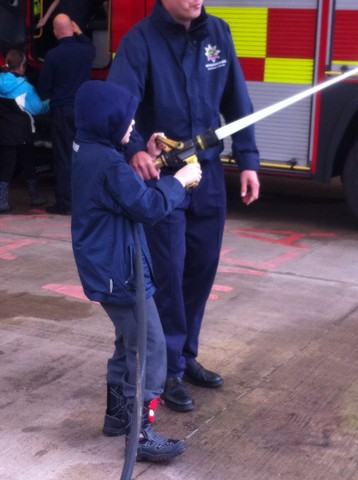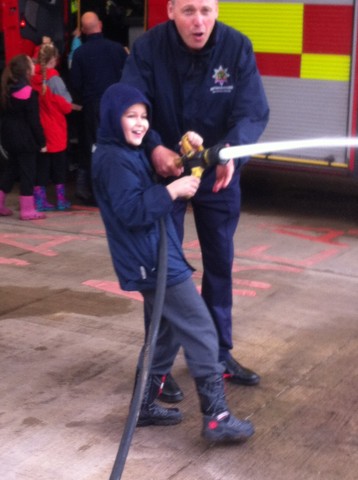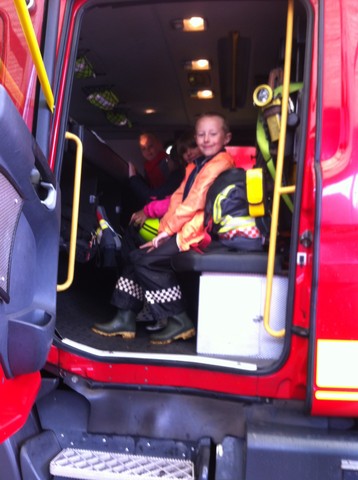 Foundation Stage Trip to Frankie & Benny's
Foundation Stage went on a visit to Frankie & Benny's linked to their week on Italy. The children all learnt the story of how Frankie and Benny became friends and opened a restaurant. Whilst we were at the restaurant the children made pizzas and had them baked by the chef Chris. They were delicious!!
Year 4 Trip to Jorvik Viking Centre
Year 4 had a fabulous time at Jorvik and although it was a long trip, we had lots of fun and enjoyed learning about how the Vikings fought. We enjoyed using Viking shields and studying how JORVIK might have looked when the Vikings were there.
Dr Who Workshop
Eight families from Forest Glade have been taking part in our 'Dr Who Workshop'. Take a look below at the fantastic Daleks they have made!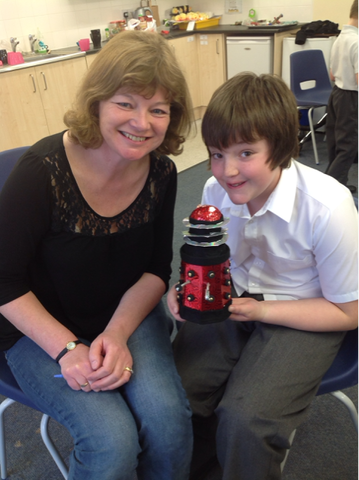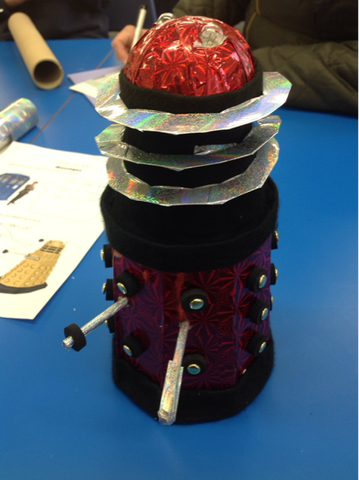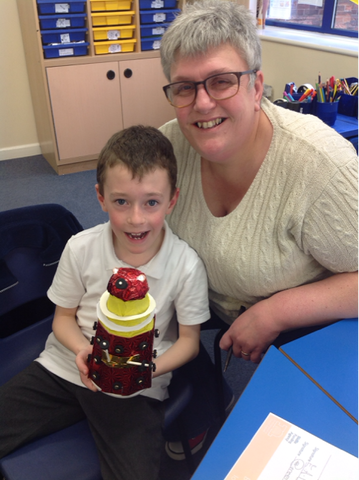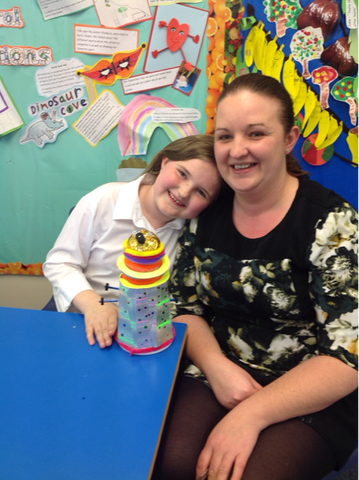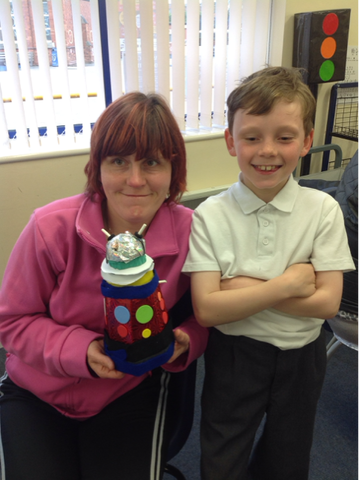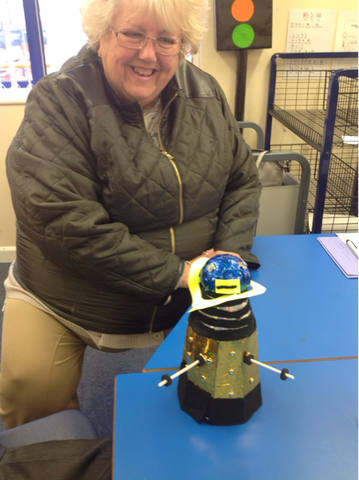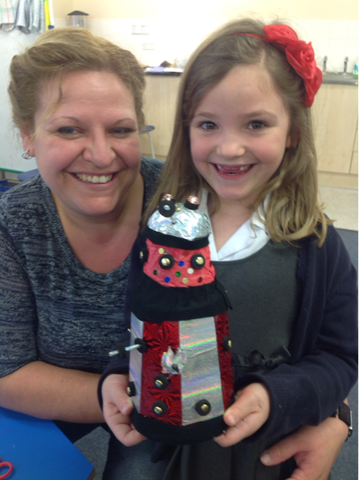 Year 1 Trip to Sherwood Forest
Year One's have had a fantastic time at Sherwood Forest. Average sized John told us all about the history of Robin Hood. He was really good and told us lots of stories. In the afternoon we looked at the forest; completed bark rubbings, a colour nature hunt and observational drawings of Major Oak.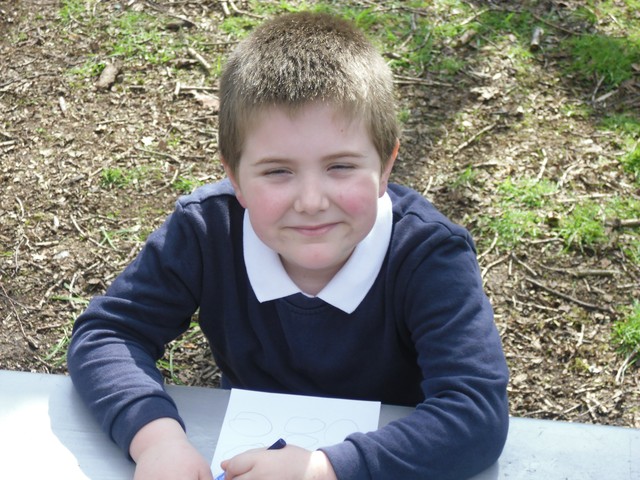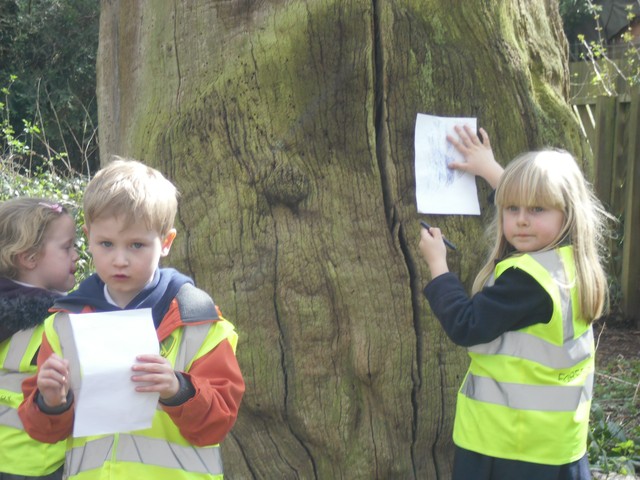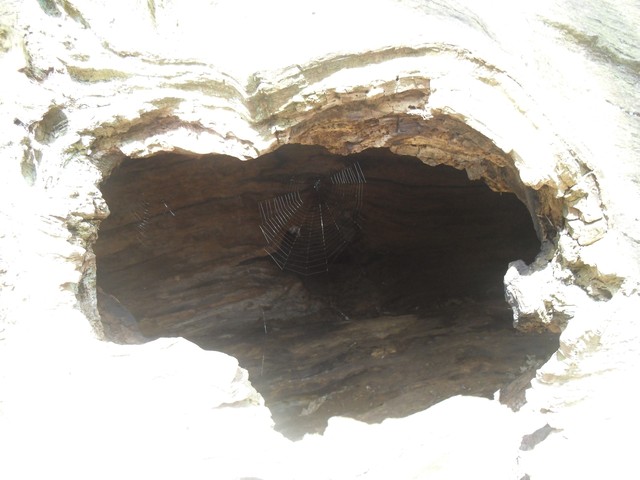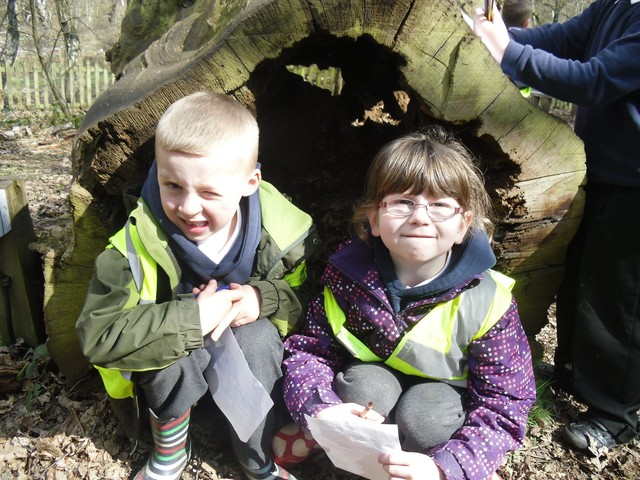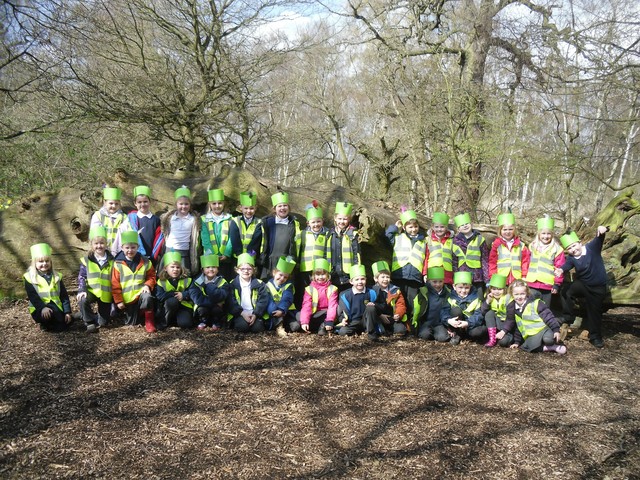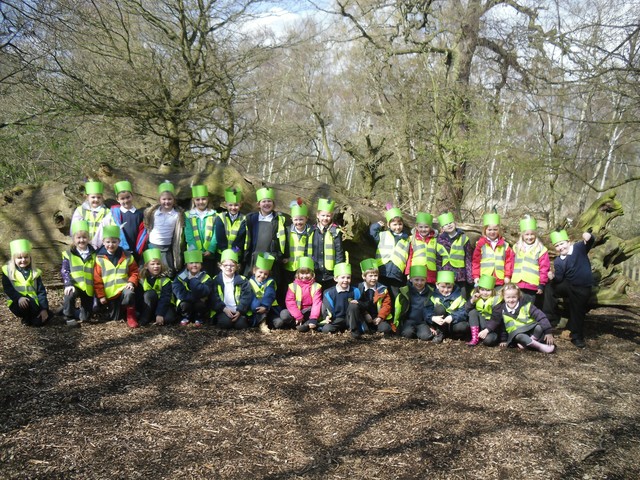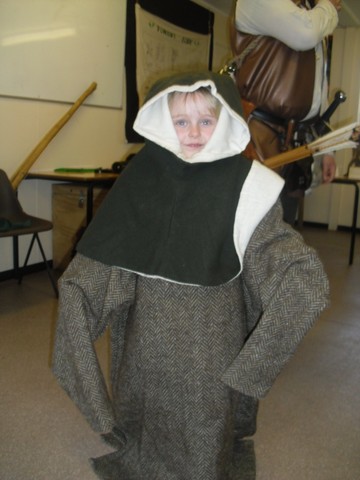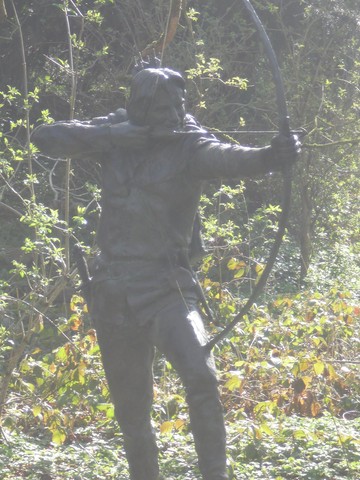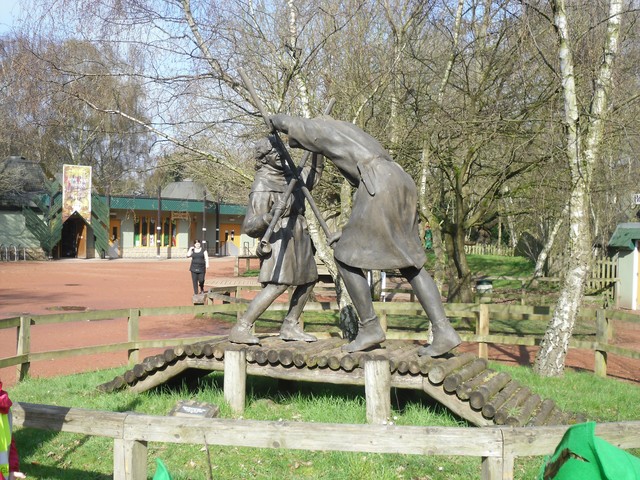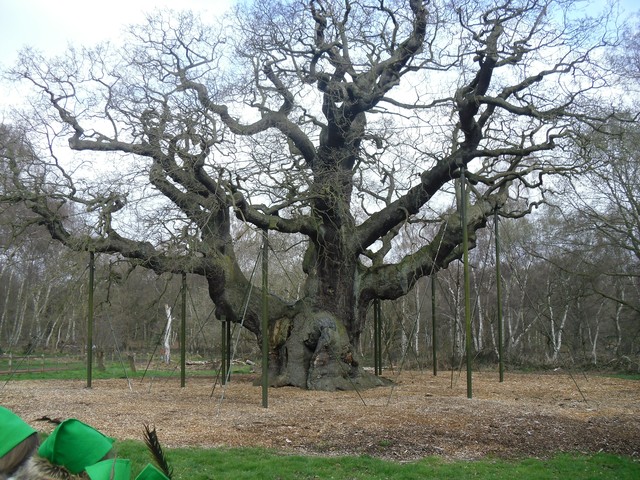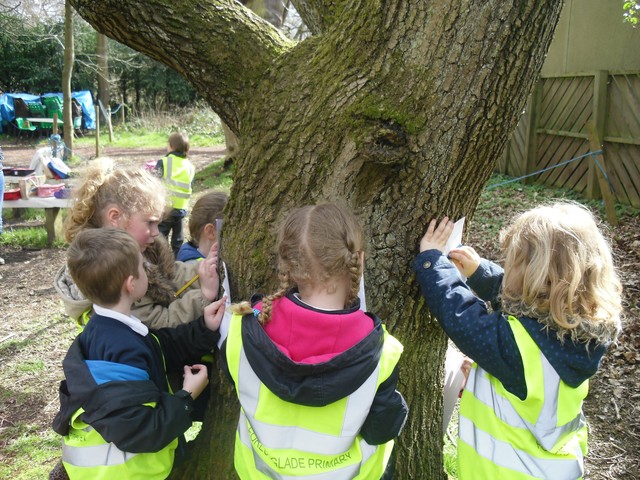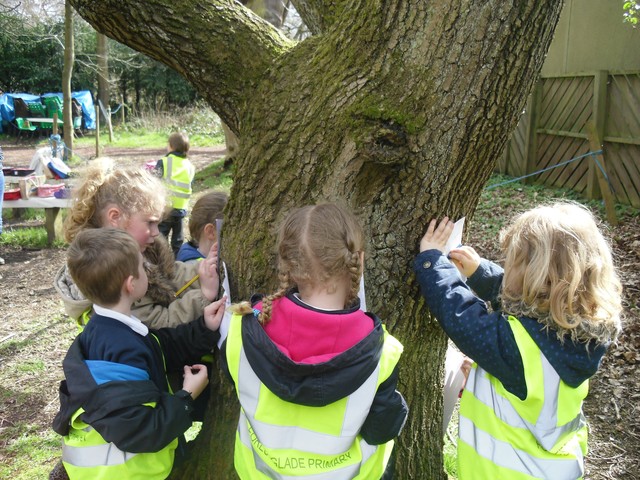 Poland Day
Take look how much fun we had learning all about Poland.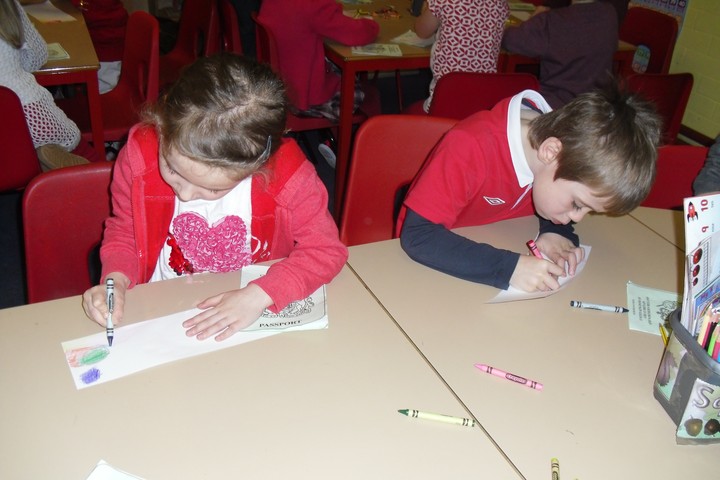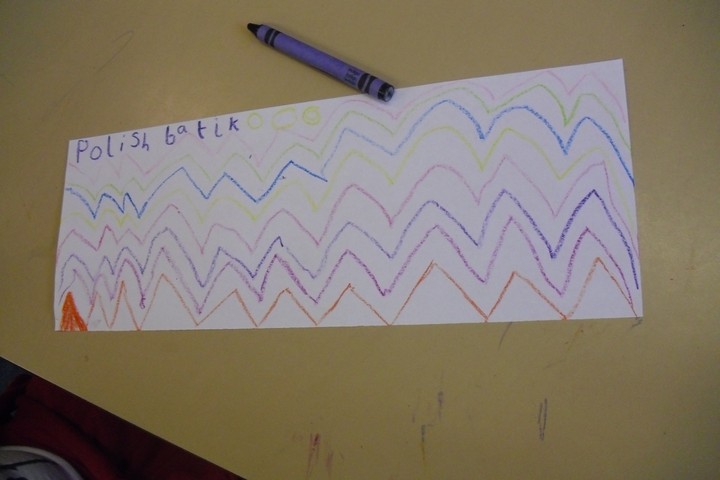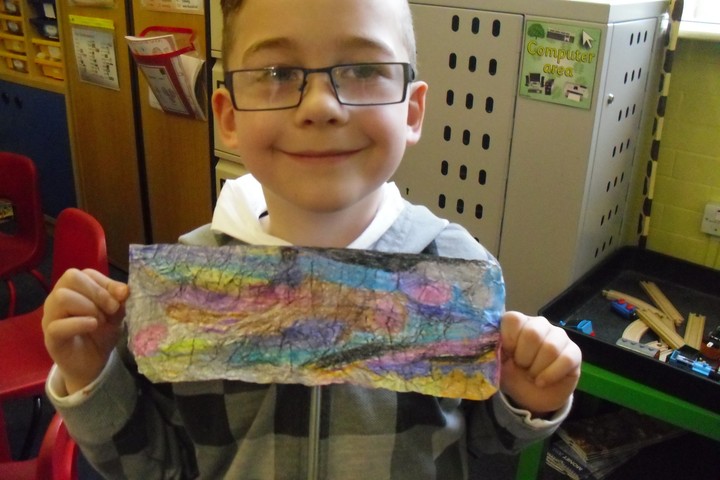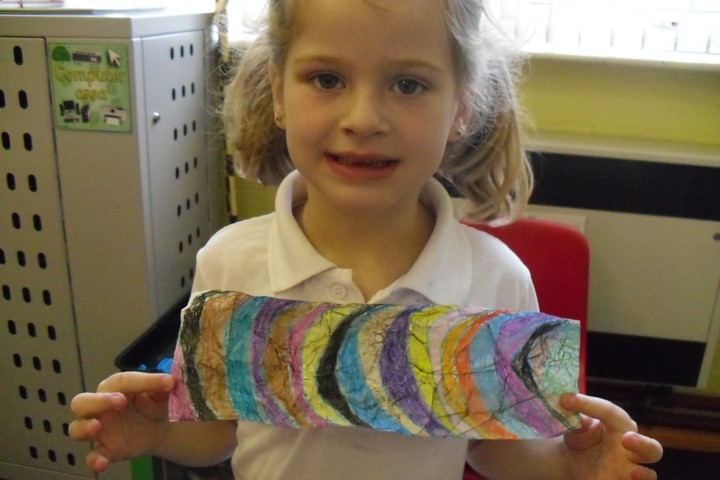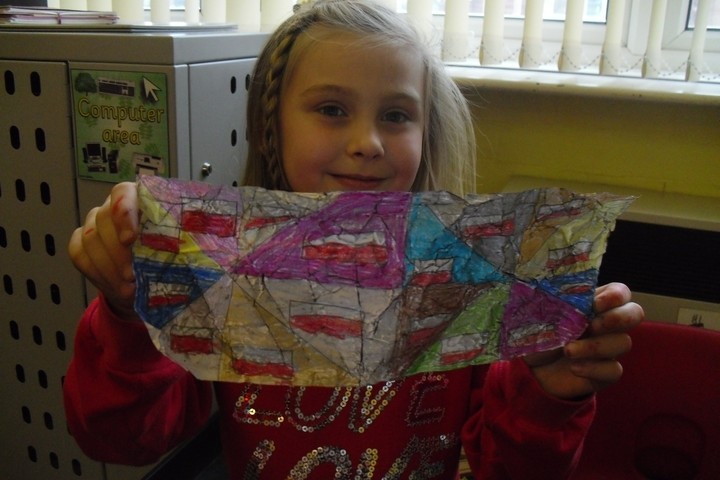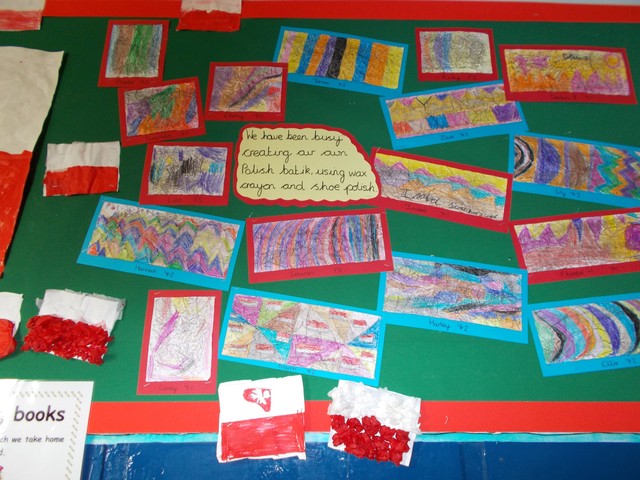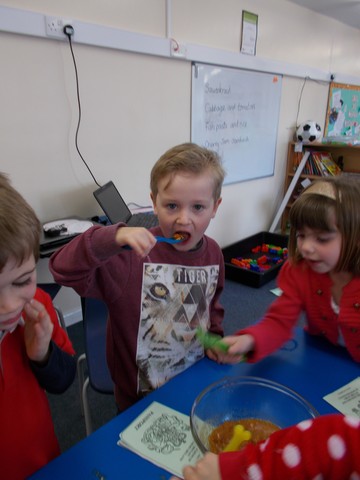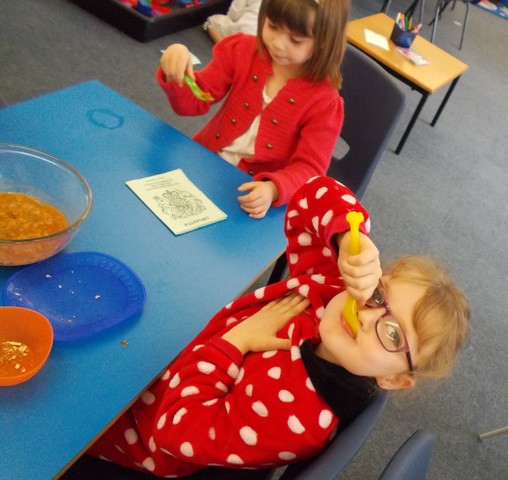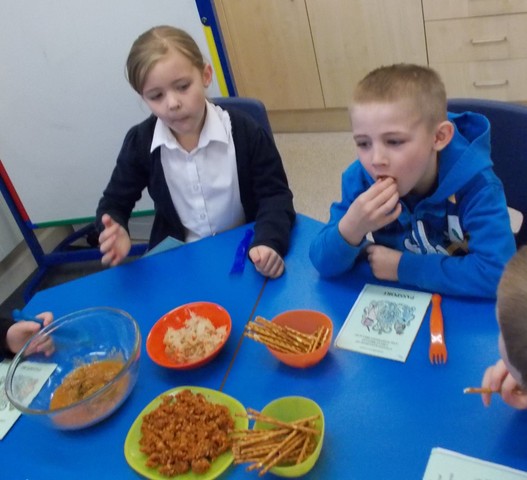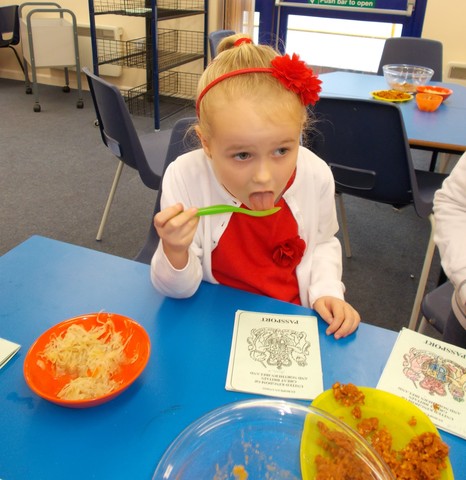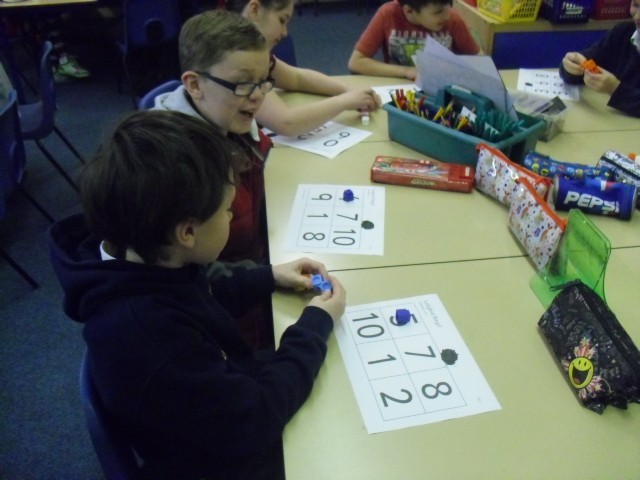 Sport Relief 2014
We had so much fun raising a grand total of £198.32 for Sport Relief 2014. We wore sports outfits and took part in lots of fun sporting activities including: skipping, running, hurdling and bean bag throwing!
Mad Science Day
Take a look at some of the photographs below from our whole school 'Mad Science' day.